Adjusting to life in a foreign country takes significant time and effort.  And, a foreigner in India probably encounters more pitfalls than he would in other countries.  In total, I've spent around 18 months in Goa, India. So, while I do understand a few things about this crazy place, I still have a lot to learn. I've suffered my fair share of mishaps, scams, and illnesses. And, I'm here to help you avoid some of them with this Expat's Guide.  For your convenience, I've categorized important areas of expat life in Goa. Hopefully, it will help both the casual tourist and the hard-core traveller enjoy a hassle-free, peaceful vacation in this tropical paradise that I love so dearly.
Visas:  Make a Run for the Border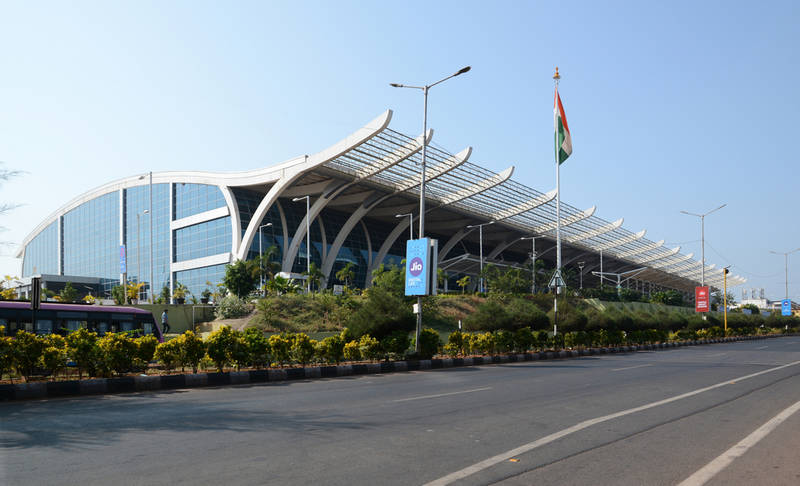 Goa rests in No Man's Land in regard to international borders.  And, to make things even more complicated, Dabolim International Airport in Vasco de Gama only seems to provide direct international flights to the Middle East! Assuming you'd rather travel somewhere else, you will almost certainly encounter a long layover somewhere in India. In terms of value, any Expat's Guide will point out that Nepal and Sri Lanka represent the best two options for your border run.  Ideally, one would travel to Nepal in the summer and Sri Lanka in the winter to enjoy the high seasons of each. But, you can save money by doing the exact opposite.
Maintaining a full understanding of your travel documentation will help you avoid any mishaps.  My visa allows for 180-day stays with multiple entries. And, 180 divided by 30 equals 6.  So, I have to leave India every 6 months, right? No, wrong!  Very wrong, as I found out. During my first stay, I booked my flight for Sri Lanka exactly 6 months out from the day I arrived. Luckily, I double-checked and figured out that this would leave me with a 182-day stay and a fat chance of ever being let back in. The mistake cost me $100 to reschedule my flight, which can go a long way in Goa.  Live and learn, I guess.
Transportation:  Hell on Wheels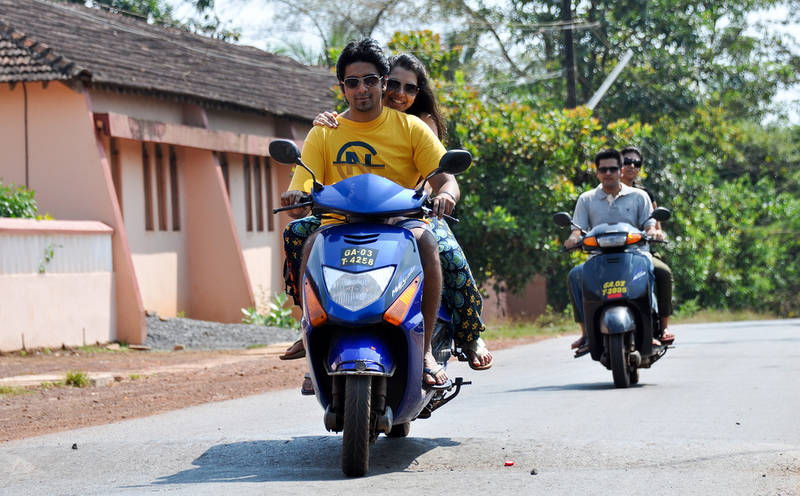 Rule #1 in for any Expat's Guide to Goa states "Thou shalt acquire wheels". You can't do anything in Goa without a scooter, at the very least.  The main problem for an expat lies in the fact that renting a scooter for two months costs the same as purchasing a used scooter. And yet, non-citizens can't own one. So what should an expat do? The work-around involves "borrowing" a scooter that you helped your local buddy to acquire. Find someone you can trust.
Once, you get your wheels, the fun truly begins. Nothing compares to the feeling of riding down a curvy, narrow road through a jungle spotted with villages.  Beaches that seemed inaccessible to you now lay just a 5-minute ride down the road.  Acquiring your own scooter opens up everything. It even opens you up to increased danger, as well.
Every Expat's Guide makes mention of the harrowing experience that comes with driving in India.  With only about 10 traffic lights and seemingly even less stop signs in the entire state, the roads in Goa are lawless. Whoever drives the bigger vehicle has the right-of-way. This practice doesn't reflect the actual laws in place, of course; but, since policemen mostly patrol on foot, drivers make up their own rules. Drivers of tour busses and taxis display the greatest ineptitude behind the wheel and represent a lingering plague to both citizens and tourists. Just make way.
Communications:  From Goa, with Love.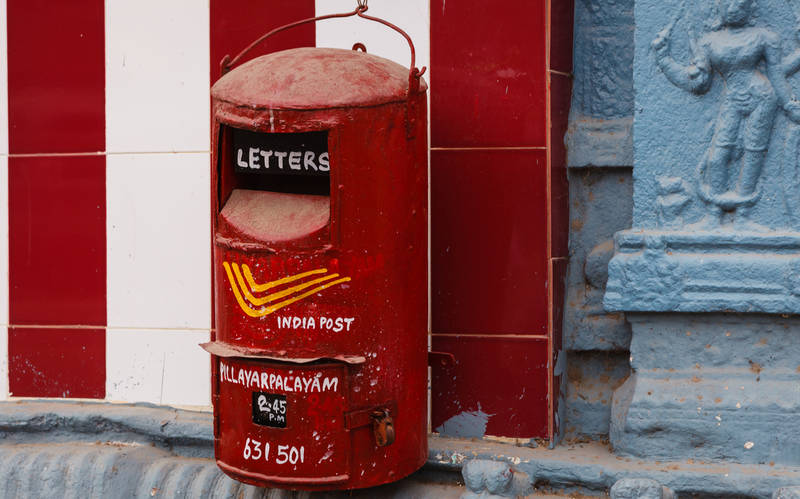 If you read any Expat's Guide to Goa, you will learn that you will likely have to purchase a cell phone in India if you'd like to call home.  However, the tourist sim card only lasts for 3 months and then you'll have to reapply with all the photos, Xerox copies of your passport and visa, and other documentation that you used the first time. Making matters worse, you actually have to wait until your sim card deactivates before you can reapply.  This means you will experience an interruption in service every 3 months.  The solution?  Like scooters, you will need to "borrow" a local sim card from a trusted friend.  I recommend a pre-paid card to avoid running up an unexpected bill in the name of your Goan buddy.
Getting a hard-wired, high-speed internet connection proves a little difficult. Most companies will charge you to run the wires in addition to any initial fees.  In terms of speed, every internet provider I have used seems to over-promise and under-deliver. Plus, if you want a truly unlimited plan, you will have to pay western prices, at the very least. But, if you want to watch your Netflix over a VPN, then rest assured, you can.
The Indian Post has always received a bad rap. While it may have been deserved in the past, I've found that the post office works rather well.  Most of the time, you will receive your packages at your door.  Other times, you will need to inquire at the local office. So, stay on top of your incoming parcels. The main concern is receiving packages containing luxury goods, electronics, or goods valued over 10,000 rupees. I've paid my fair share of customs tariffs already. You can avoid this by informing your friends and family to keep luxury items off of the declaration paperwork and stating the declared value at less than 155 dollars.
Scams:  Tattoos, Lies, & Duplicates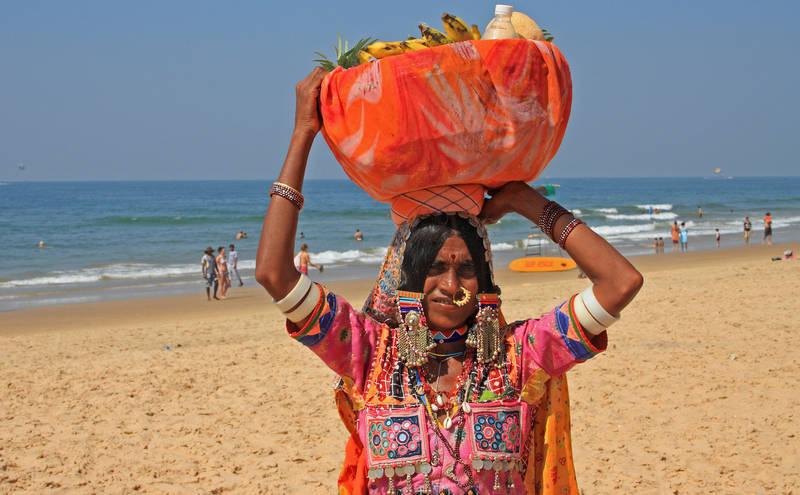 If you've never been to India before, you will get scammed at every turn from the moment you land. This includes your taxi from the airport. I've met plenty of nice taxi drivers; but, for the most part, they are straight-up thieves. So, any Expat's Guide will instruct you to research the actual price beforehand, negotiate the price before getting in, and ignore anything the taxi driver says when it comes time to pay. Or, wait in line for a pre-paid taxi. Once you know the rate per kilometer, you can just jump in and then pay him the true price once you reach your destination. He might yell at you and demand more money. Then again, taxi drivers are the worst thing about Goa.  Stick it to 'em.
But, that is just the beginning of the shady salesmanship in Goa. Even the sweet old lady at the corner store will fleece you if you don't pay attention to prices.  Just about everything in India comes with a Maximum Retail Price. As a foreigner, you can expect to pay this price almost every time.  But, if you fail to look, you run the risk of overpaying. I've been going to the same store for nearly 2 years; and, the men who work there know me well, yet still try to cheat me. Love those guys.
Then, there's the beach sellers. I've gotten to know many beach sellers personally and I can say that most of them are nice people.  But, once you find yourself on the beach, watch out if they rope you in to a conversation. You could find yourself paying $30 for $3 worth of cheap jewelry.  Also, avoid the temporary tattoos that they offer. For people with sensitive skin, the added black hair dye can cause terrible skin irritation and even scarring.
Housing:  It's Who You Know
Thankfully, renting a place to stay is one of the few things an expat can do in Goa.  Still, it's a hassle because you will inevitably have to make a trip to the attorney's office.  Bring every document you can think of, plus some passport photos.  Passport photos in Goa cost a mere fraction of what they do back home.  Bring several from home; but, do get 20 made here if you plan on staying awhile. They're needed for everything!
But first, you have to actually find a place. Every Expat's Guide to Goa suggests you will have more luck finding a place once you've set foot on Goan soil. In my case, I stayed at an AirBnB in Panjim for my first 10 days while I scoured the Indian rental websites.  After several days, crunch time drew near. I rented and rode a scooter for the first time in my life so I could meet a potential landlord.  I didn't like the place but I took an application anyway. Not knowing what to do next, I headed to the beach.  As I passed the taxi guys, they called out to offer their services. I told them I needed an apartment rather than a taxi.  Surprisingly, they introduced me to a landlord who owned something too expensive for my budget.  So, he introduced me to the owner of a guesthouse and I ended up signing a lease.
To be continued…
Hi!  Are you thinking about visiting Goa and have questions?  Please feel free to ask anything in the comments and I will try to reply as soon as possible!