New York provides its citizens and visitors with a wide range of transit options.  In addition to other available modes of transportation, you can get around town by subway, bus, taxi, ferry, or helicopter.  And, if that doesn't confuse you, the sheer number of New York sightseeing products available will make your head spin.  So, I felt pretty skeptical when my girlfriend said she had purchased "everything we need" for our New York trip.  But, the Hop-on, Hop-off Tour and CityPASSes purchased online provided us with the most seamless travel experience of our lives!
Those Big, Red Busses:  A Skeptic Softens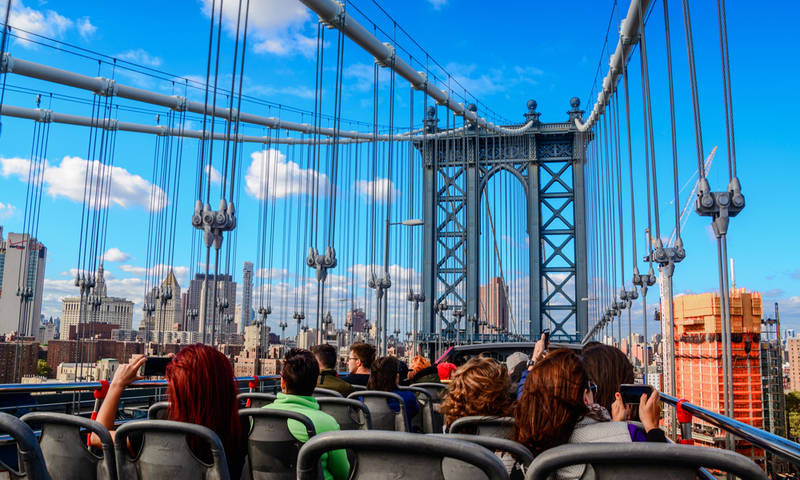 Let me say this from the outset:  I never thought I'd ride one of those massive, red CitySightseeing tourist busses.  I guess I always thought I'd find them too restrictive, given their limited stops.  Besides, I usually like to use whatever mass transportation the locals use in order to see the city as they do.  But, once I boarded the open-air double-decker, I knew I could expect a stress-free tour of New York.
I think the open-air aspect represents the best part about the Hop-on, Hop-off Tour.  You can miss so much of New York by taking the subway and taxis.  The ability to look up at the skyscrapers while someone else drives you to the next attraction makes for an unforgettable ride.  Plus, hopping on and off the bus at the nearly 60 stops created unexpected flexibility in getting around town.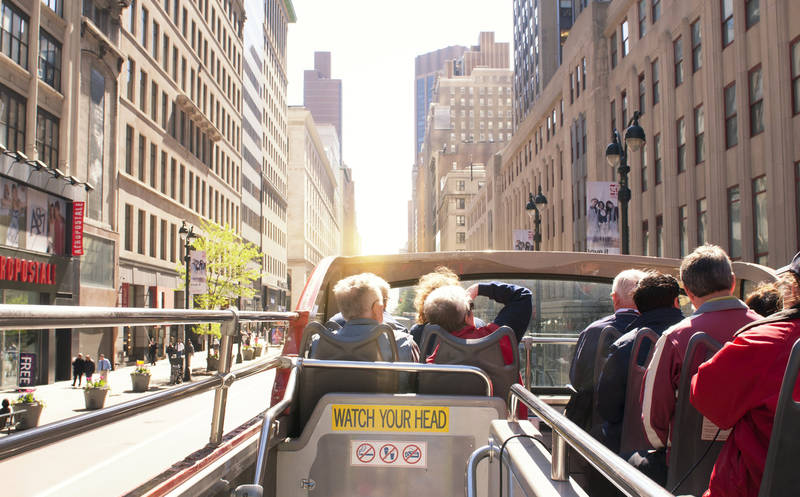 After boarding the last bus of the evening, we still had 2 more days of this ahead of us.  My girlfriend had picked up the popular 72-hour ticket, which came with a bunch of surprising extras!  I didn't find out until later that the package included a ferry ride to Liberty Island and Ellis Island, Museum of the City of New York tickets, Top of the Rock tickets, a Night Tour, and an Eat n' Play card that offered discounts at shops and restaurants.  For this New York Trip, we'd have to keep busy in order to take advantage of everything our package offered.
CityPASS:  The Cornerstone Of Any New York Trip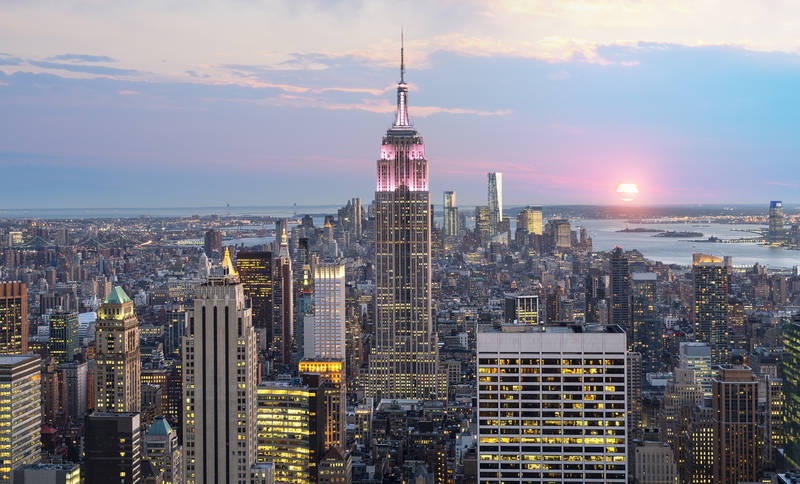 That night at our hotel, I expressed my concern that the 72 hours may not provide enough time to use up our New York CityPASS.  I had purchased a similar city pass in Venice, Italy nearly a decade earlier; so, I knew the CityPASS could offer significant savings if you actually make use of them.  In planning how to use the New York CityPASS, I realized that the attractions it covered could overlap with those included in the 72-hour Hop-on, Hop-off Tour.   But, with just a little forethought, we maximized the value of both.  The key is to choose the Guggenheim Museum and Circle Line Sightseeing Cruise as part of your New York CityPASS.  Then, choose Top of the Rock as part of your 72-hour Hop-on, Hop-off Tour and you will avoid any duplicate New York attraction tickets.
All told, we saved nearly $300 by the end of the New York trip when compared to what it would have cost if we bought everything separately.  And, that doesn't include the money we saved on subway and taxi fares by hopping on the CitySightseeing bus instead!  For that reason alone, I have no doubt you'll see me on one of those open-air double-deckers in the very near future.
Hey you!  Have you ever taken a hop-on, hop-off tour in New York?  If so, what how was your experience?  We'd really like to know. Checkout Why hop-on, hop-off bus tour is the best way to explore a city.