Been to Paris and/or Marseille? I'm sure you'll have enjoyed their differing attractions and cultural atmospheres. Then how about adding Lyon to your French city collection? Perhaps as part of your own Tour de France?
A visit to the country's third city is worth more than just a quick look. Rich in culture, food and history, Lyon offers much more to the eye, the palette, and the memories for any traveller that takes the time to explore.
Lyon is a city with two rivers, the Rhone and Saône. A university city which also has a busy and vibrant clubbing and drinking scene. A commercial, industrial, and banking powerhouse that has a sophisticated air, which at the same time offers gourmet delights that have been attracting people there since the Romans in 43BC. Stroll the cobbled streets, explore and you'll soon have immersed yourself in this French gem.
Let's have a look at what this great city offers.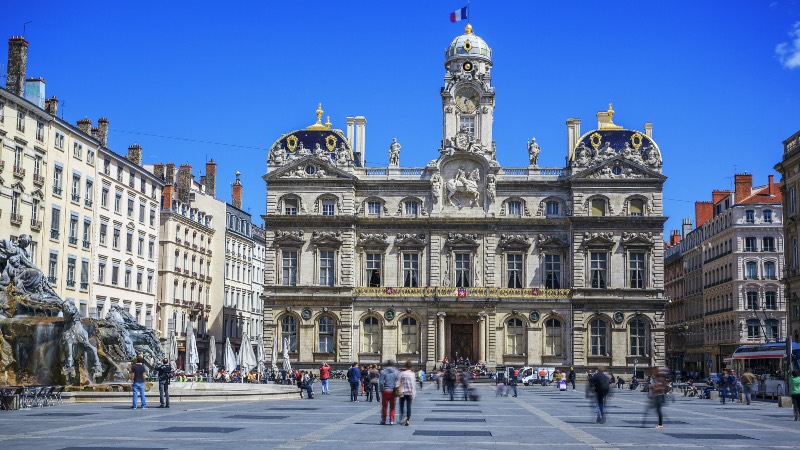 Once you've hopped on and off around Lyon, you'll soon discover that there's a reason this city has UNESCO World Heritage Site status. There are architectural and cultural gems to discover, explore and learn about. Which will include some of these gems:
Place Bellecour – One of the large public squares that Lyon offers
Passerelle Palais de Justice
Musee des Confluences – in a stunning area, with lots of architectural treasures and this building is the jewel in the crown. A science and humanities museum.
There are of course many more. There's the cathedral to explore, art museums and other squares as grand as any. The joy of taking the hop-on hop-off bus is that you can see them all. And return if you desire. The perfect combination?
Food and drink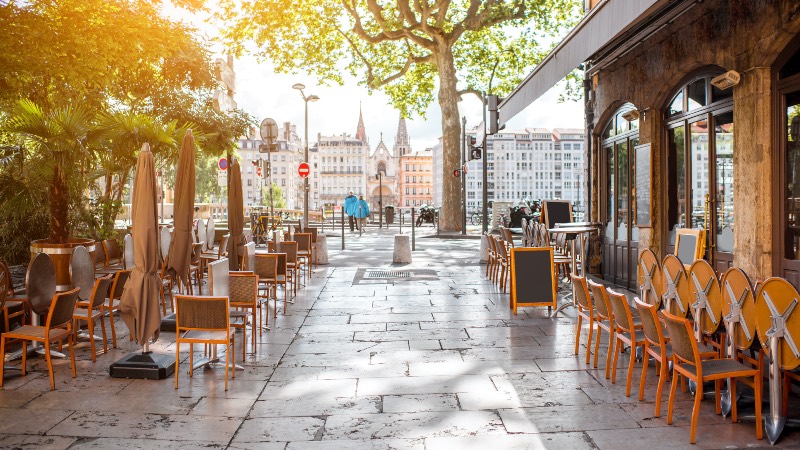 Away from the museums and cobbled streets, you'll have worked up a thirst, and Lyon is not short of places to enjoy the local cuisine and modern French food. A top choice is to visit the indoor market at Les Halles de Lyon Paul Bocuse. Love your cheese? Then come here. Lunchtime is especially vibrant and is the place to be seen!
Bars, pubs and restaurants also offer plenty to keep you amused at night. You must try the organic wines and sample the elegant restaurants offering local dishes.
At the mention of food, just to get your mouth watering, the local dishes you really must try will include Rosette lyonnaise, Saucisson de Lyon (sausage), salade lyonnaise and marrons glaces. Check these out and taste your way around the city. You really can't go wrong!
France's third city is a perfect place to immerse yourself. Enjoy what the city offers, try the food and learn about its past. And we haven't even mentioned the region's wine!! Your Tour de France really must include a stop in Lyon. It'll be rude not to.