Miami is an eclectic, hectic city. It's outlandishly coloured stucco architecture jostles with gleaming, modern business buildings. Laidback Cuban restaurants contrast with vast acres of glitzy strip malls. Beautiful people are everywhere, and so is art.
Sitting on one of the most beautiful places on the planet Miami is a collection of small towns, each with their personalities. This sparkling Florida gem has so much to offer, whether you're looking to dine, drink, shop, party, relax, sightsee or hit the beach.
Start On South Beach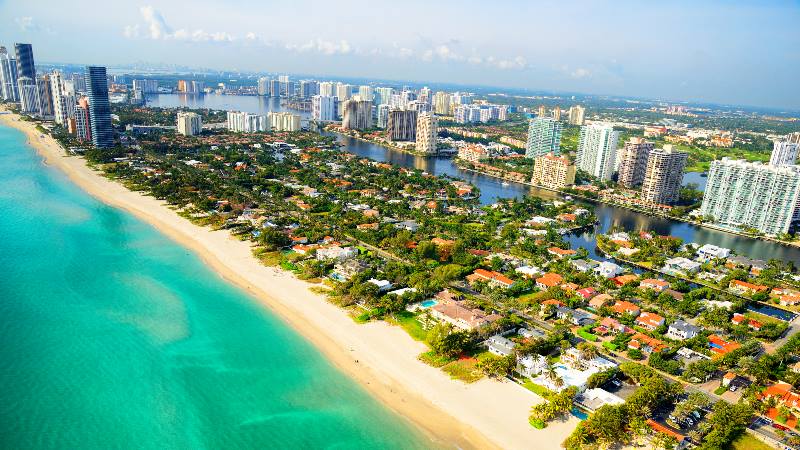 Where to start? Miami beach of course! It is everything you have heard and read. It is every cliché come to life. Bronzed, tanned beautiful bodies all over the place; surfers catching waves perfectly; the white-capped waves sweeping up to the golden sands of the beaches; designer boutiques; any number of lounge bars and uninhibited all-night bars. The pleasures of South Beach are many and varied. Get some action!
Get A Taste Of Cuba In Little Havana
Little Havana (La Pequeña Habana) is a slice of Cuba. The thousands of Cubans who fled here have created carbon copies of the cafés, shops and restaurants they left behind. Many of the Mediterranean style stucco houses have cane rocking chairs on open patios, and folks are sitting around gossiping. The air is redolent with cooking aromas, Latin music and tobacco smells.
Get Your Groove On At Lincoln Road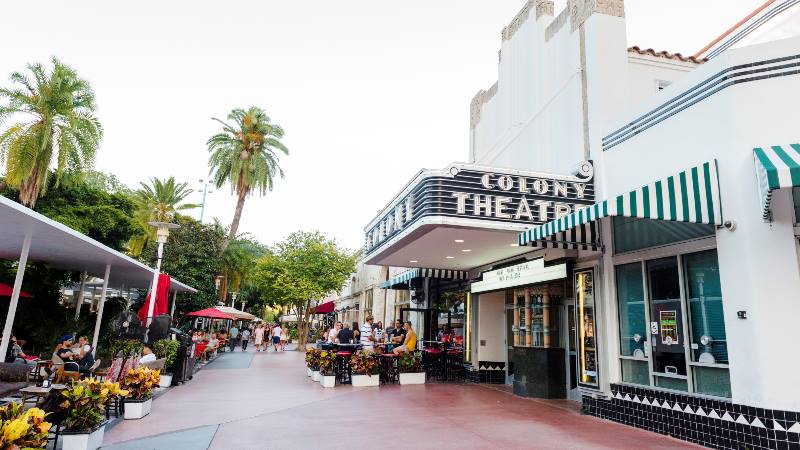 Lincoln Road is a mostly pedestrian thoroughfare, which gives it a laid-back and charming feel. Whether you are looking to get your art fix or indulge in a shopping binge, Lincoln Road is just the place to get both. There are also many good bookstores and galleries offering a range of collections from home furnishings to toys. The Art Center/South Florida is an excellent place to spend time.
The length of the road is also occupied by upscale retail and designer stores. The Village of Merrick Park and Aventura Mall stand out among all the others.
Experience Europe At The Vizcaya Museum & Gardens
The Vizcaya Museum is another example of Miami's ability to transport you to another time and place. The interior is just as opulent and dazzling as it's architecture. Filled with European antiques and decorative works from the 16th to 19th centuries including the original fittings. Some of the old gadgets and equipment include a telephone switchboard, a central vacuum-cleaning system, elevators, a huge telescope and fire sprinklers.
Time Travel On Ocean Drive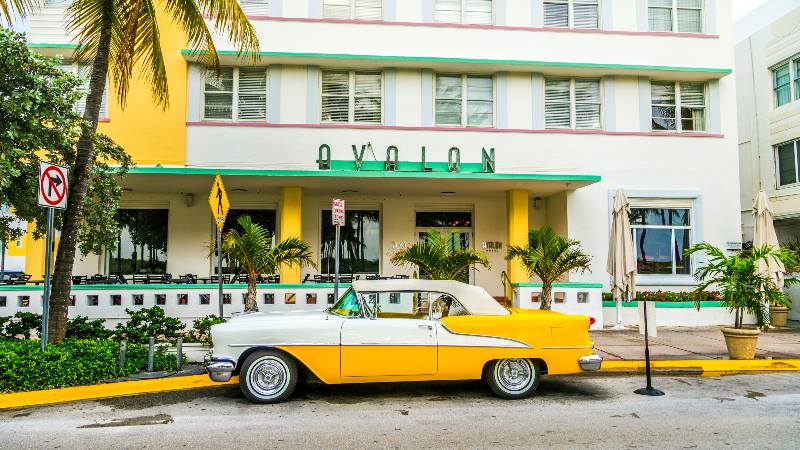 You will be forgiven if you think you have accidentally stepped into a 1920's movie set. The outrageous colours of the art deco buildings will get you hurriedly donning your sunshades. Stroll past the colourful art deco buildings. Ocean Drive is to Miami what the Eiffel Tower is to Paris – iconic.
Among the many advantages that Miami's climate is that the zoo here can house many different creatures from a variety of environments. And that is one of the main reasons it is now one of the best and most exciting in the country. Another reason is that it's also one of the first free-range zoos. The aviary is the largest open-air one in the US and houses over 300 rare, endangered and exotic birds.
Besides the regular zoo animals, there are white tigers, gibbons, Cuban crocodiles and a Komodo dragon. You can feed the giraffes or watch the painting elephant.
Clear Your Head in Key Biscayne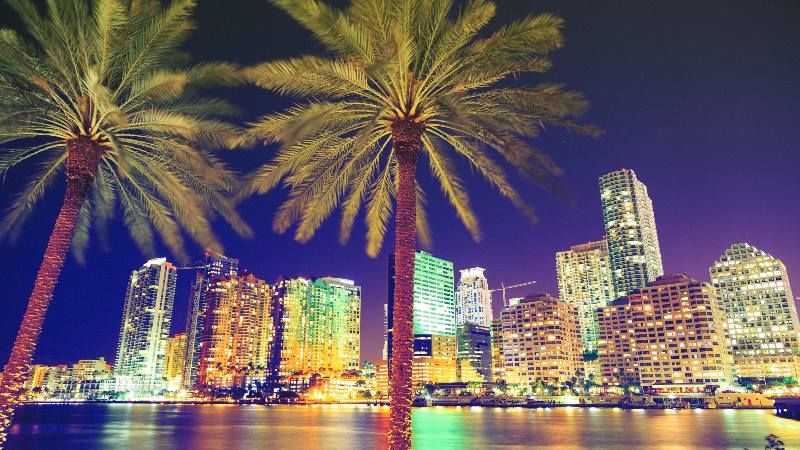 The original holiday destination, Key Biscayne, just off Miami, still retains its early 1900s tranquillity. It is an ideal place to catch your breath, get some fresh air and get rid of those rat-race stresses.
It offers magnificent sunsets and views of Miami City's lights at night. You can be so close yet so very far away from the cares of the world that you might stay longer than you planned.
Admire Coral Castle
Not too far out of downtown Miami city is another one of Miami's pleasant surprises – Coral Castle. It is the result of nearly 30 years of single-handed effort and comprises of 1100 tonnes of coral. Your eyes will pop and jaw drop.
Miami has many faces ranging from high-buzz to the laid back; from natural wonders to man-made creations. No matter what your expectations you will surely be amazed and thrilled – satisfaction guaranteed!