I've lived in London long enough to have learned that, ironically, one of the loveliest things to do is to get out of it! Sometimes there's nothing better than taking a breather from the buzzing capital and making a run for the country or the seaside. And the best bit? All of these adventures can be made by train in less than a couple of hours! Yes, I've picked out my 8 best day trips from London by train.

Get your ticket, head for the station, settle back, relax and let us carry you on a journey to the very best places to visit from London. From hills to woods and seaside towns, you'll see it all.
Oxshott Woods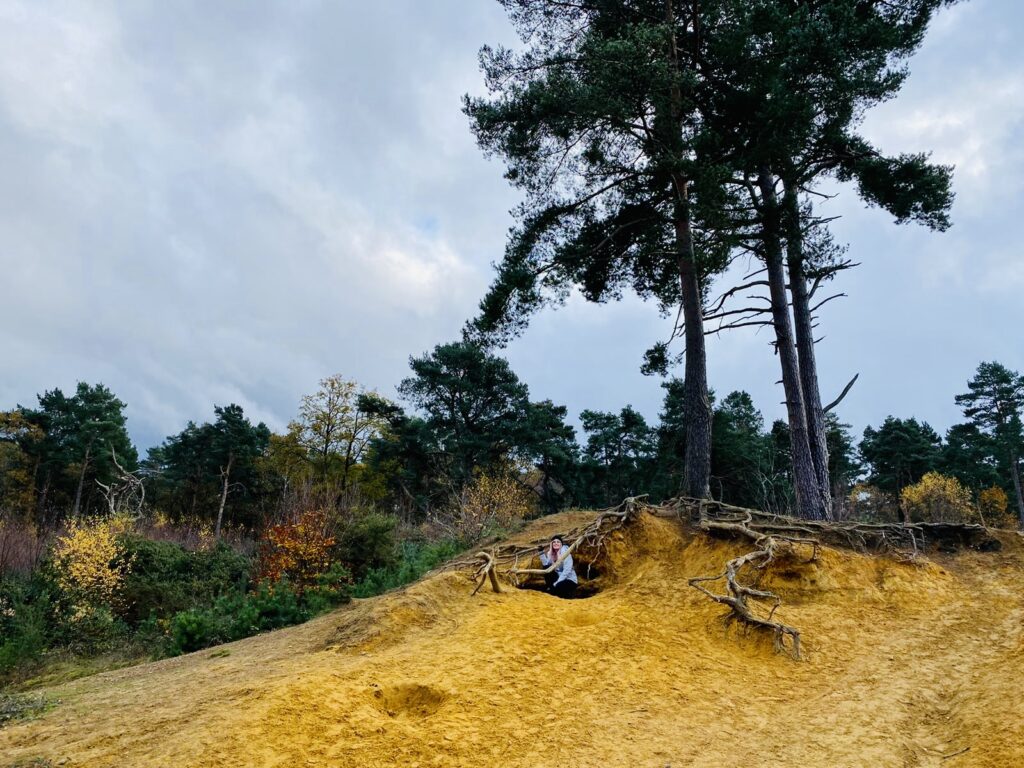 Travel time: 35 minutes from Waterloo
Perfect for: Foraging & forest walks 
The perfect stomping ground for a proper country walks only half an hour from the city. Head here in Autumn to kick and crunch your way through the falling leaves and forage for winter wreath-making supplies!  Breathe in the fresh air, enjoy the bird song and forget that just over the way is the city.
Cambridge
Travel time: 50 minutes from London King's Cross
Perfect for: Punting & picturesque streets
Meander through charming, cobbled streets, take a leisurely punt along the river and feast your eyes on unworldly architecture – don't miss King's College and the Bridge of Sighs. A day in Cambridge is a feast for the eyes, ears and palate. And you never know, you might just have walked by a future prime minister, comedian, or top scientist.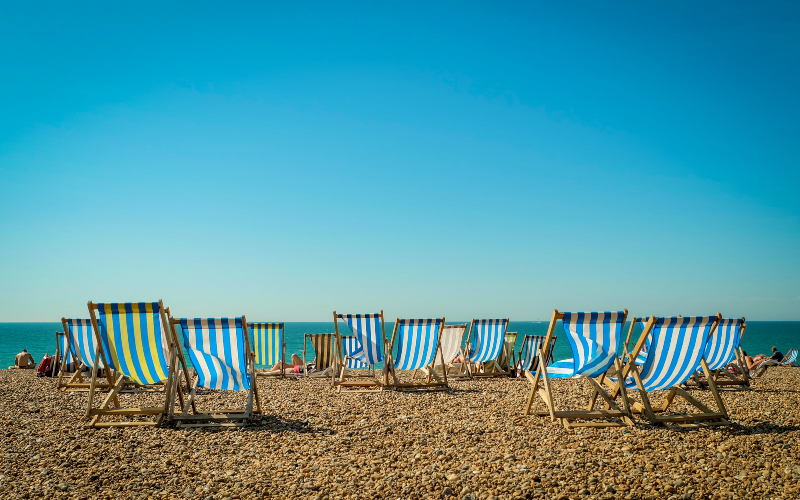 Travel time: 1 hour from London Victoria or Blackfriars
Perfect for: A day beside the seaside, catching the vibrant party vibe
Spend the day stone skimming and paddling in the ocean or wandering through artsy alleys and browsing independent shops. Be sure to snaffle some fish and chips with mushy peas on Brighton Pier too – but beware of the gulls! And when the day turns to night, the city is alive with the sound of fun, especially during the summer months. There are plenty of bars, clubs and restaurants to enjoy an evening out.
Travel time: 1 hour 6 minutes from London Marylebone
Perfect for: Medieval architecture & arguably the best museums in the UK
Oxford and Cambridge's competitive camaraderie goes beyond their annual boat race and it's imperative to pay both iconic university towns a visit before you pick your side! Tour around the oldest university in the English-speaking world and marvel at the mummies in the Ashmolean Museum or shrunken heads in Pitt Rivers. Take a punt down the Thames River, and follow in the footsteps of fictional characters like Inspector Morse as you explore the city streets. Do both Oxford and Cambridge and you'll have covered at least 2 of the 8 best daytrips from London by train.
Travel time: 1 hour 18 minutes from Paddington
Perfect for: R&R at the Roman Baths 
Walk in the footsteps of literary legend Jane Austen while admiring gorgeous Georgian architecture at the Royal Crescent and taking afternoon tea. And, of course, when in Bath do like the Romans did and – well, bath!
Bath is a popular place, so best avoided during the weekends if you can. A tour of the Roman baths should be top of your agenda, so book your tickets ahead to avoid disappointment.
Box hill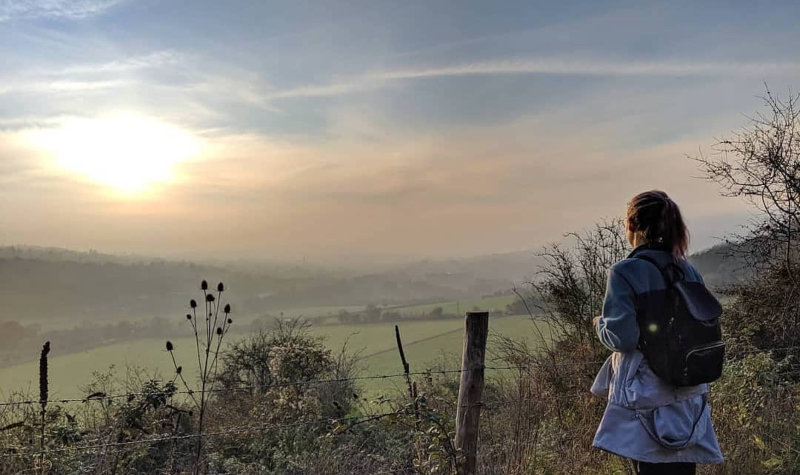 Travel time: 1 hour 20 minutes from Waterloo
Perfect for: Walks, picnics & bike rides with a view
Step into the shoes of Jane Austen's petticoat-clad protagonist – although, unlike Emma, this heroine will be rocking sports leggings and walking boots. For cyclists, you might recognise the zig-zag road from the 2021 Olympics…so prepare for a climb!
Margate
Travel time: 1 hour 25 minutes by train from St Pancreas International
Perfect for: A quintessentially British seaside experience, with a twist
Margate offers more than your faded fix of nostalgia, scruffy chippies and empty arcades. Duck into an alley headed towards Old Town to uncover the bohemium, an alternative undercurrent that earnt Margate the nickname 'Shoreditch-on-sea'. Don't miss the Turner Contemporary Art Gallery, Old Kent Market and the Harbour Arm. The large bay is fabulous for dipping your toes in the sea, and just around the corner is Broadstairs, a quaint seaside town that has Dicken's links.
Salisbury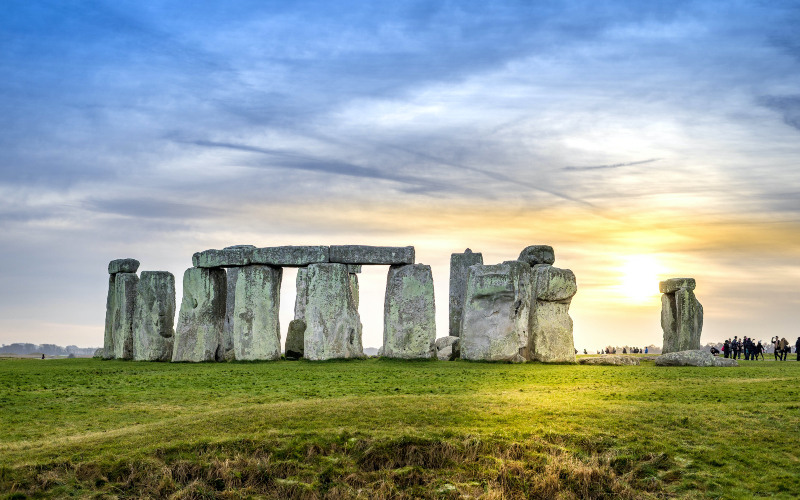 Travel time: 1 hour 30 minutes from Waterloo 
Perfect for: History buffs 
The real reason to travel to Salisbury is to travel back in time. Visit the Cathedral to learn more about the signing of the Magna Carta and take a bus tour out to one of the best-known ancient wonders of the world, Stonehenge. This mystical place is truly inspiring, so hire some headphones and you'll be taken on a journey back in time. You'll come away with a sense of awe at how this place came to be.
There are your 8 best daytrips by train from London. Each gives you a glimpse at the diverse regions of England, from the historical towns, to differing countryside and the coastline. All within a train trip away from the big city. Each really does provide a breather, and an opportunity to see places beyond the capital.
Picking a favourite from our 8 best daytrips from London by train, well, that's too hard as they all offer exciting and interesting experiences. Perhaps it's better that you tell us! Comment on your favourite as I'd love to know.