'Sin city', 'the entertainment capital of the world', 'the marmite metropolis'… Okay, the last one might only register with yours truly! Las Vegas is a destination that divides the masses in two: those that love the debauchery and those that despise the superficiality. Or so I once thought…
Landing in Las Vegas I was instantly hit by a blast of dry desert heat – and a dramatic change of perspective. It turns out, I quite like a smidgen of sin after all! Thanks to films like 'The Hangover' and 'Swingers', I expected to stumble onto garish streets crawling with lads on tour and screeching hen parties but instead I walked into a grown-up wonderland.
Yes, Vegas does offer ample opportunity to lose all inhibition, judgment – and wages! – but it also affords adventure, freedom and fun like nowhere else on earth. Experience Vegas to the fullest through this sensory overload of experiences:
The Bellagio lights show
Lights, water features, music. Cool, I guess – but worthy of headlining the top things to do in Las Vegas? Surely not. This is more than a jacuzzi with a disco ball and here's the stats to prove it: this famous light show is made up of more than 4,500 lights and 1,200 nozzles projecting water up to 140 metres into the air. The show runs every half an hour between 3.00pm and 7.00pm and every 15 minutes between 7.00pm and 12.00am. This signature Las Vegas experience is best experienced after dark.
Get a snap with the sign
No trip to Vegas could be complete without capturing this iconic snap. That said, prepare to be somewhat surprised by its inconspicuous location. You'll have to grab a cab and head for the desert to reach this photo op on the outskirts of downtown.
Walk The Strip
Only in Las Vegas can you go around the world in 6.8 km. Take a cocktail for the road and dodge Elvis impersonators as you strut your stuff down Las Vegas Boulevard. A walk along The Strip is a disorienting yet unforgettable experience: check out the biggest and best of the Vegas casinos and hotels alongside bucket list landmarks from around the world. The Eiffel Tower, the Egyptian Pyramids and the Colosseum are just three of the famous replicas to appear amidst the high-rises.
If walking around the world sounds more like work than a holiday, you can pick up a bus tour.
Hoover Dam
When the lights and lavishness start to send you spinning, a fresh perspective and a dose of history is exactly what the doctor orders. Take a daytrip to Hoover Dam, once the tallest dam and largest hydroelectric station in the world. Although first place for these records has been usurped, at 726.4 feet the dam still astounds and electrifies the houses of Nevada, Arizona and California.
Grand Canyon
Las Vegas claims another badge of honour as the gateway to one of the seven natural wonders of the world, the Grand Canyon. Measuring in at more than a mile deep and over ten miles across, it's no wonder this monumental chasm is one of the most recognizable and awe-inspiring features on planet earth. We recommend you time your tour for sunset or sunrise for sublime photography, or, to really get a grasp of the sheer magnitude, splurge on a helicopter ride.
Roll the dice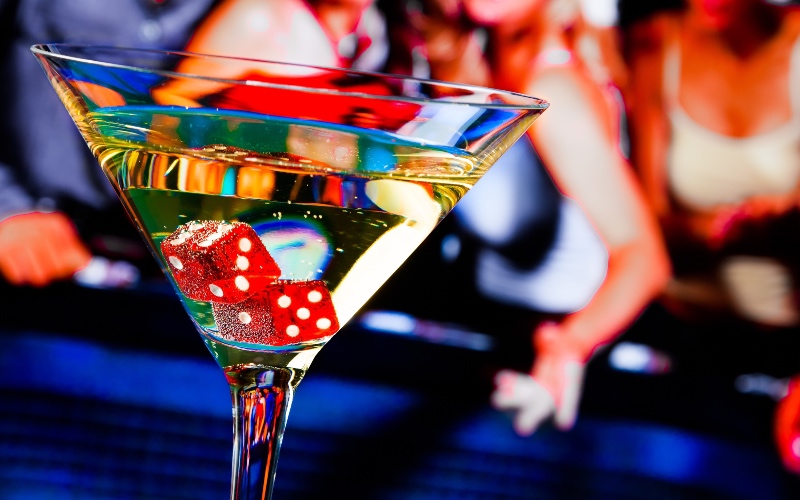 If you settled for walkable 'Ooh Aah Point' rather than splurging on a flight, you should still have enough cash in your pocket for a few chips. Feeling lucky? Pick your poison: Blackjack, Craps, Poker, Roulette or the Slots. When in Vegas…
Get hitched
And for the romantics/reckless among you, why not tie the knot whilst you're at it?! On average Las Vegas holds 315 weddings a day, want to be the 316th?