Having just got back from an impromptu road-trip around the USA I'd like to let you in on a few home truths I picked up along the way. Beyond the basics like stick to the right-lane and 'pants' should be worn over your underwear – I knew very little about America…which is probably how we ended up crisscrossing across 4 states in our haphazardly improvised route. Road trip USA. You better believe it.
So here's a word to the wise…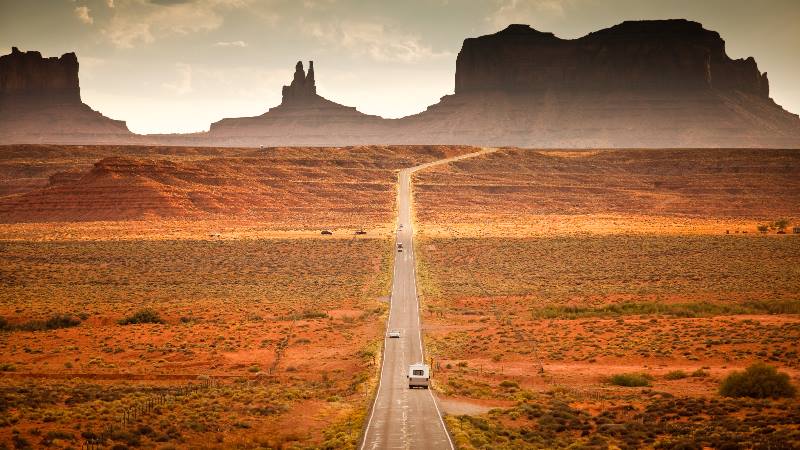 You can't see it all
It goes without saying, but I promise you will still underestimate the sheer magnitude of this vast country. Knowing we could never see it all in one pop, we settled on a modest slither of the West Coast…and whoosh somehow still covered a rubber-burning 4000 miles in 20 days. Be picky with destinations and remember it works out much cheaper to return a rental to the same spot, so don't let the road coax you too far afield.
The USA is huge and so are their servings… Experience Delightful food on your Road Trip USA
On my Road Trip USA, Ordering dinner at a restaurant in LA the waitress asked if I wanted the small or large portion; I paused, and she elaborated "well, are you starving or irrationally hungry". I hadn't eaten anything since breakfast, and my stomach was growling so naturally she brought me the small and packaged my leftovers to go at the end.
You'll wind up in the back-end-of-nowhere on your…and these spots will trump every natural world wonder and UNESCO heritage site you visit too.
To connect the dots between big names like the Grand Canyon, Las Vegas and Hollywood, you might have to plot in a stop or two on the route. There are plenty of things to do in the USA, so you're not going to have to just keep heading along the freeway during your Road Trip USA.
Continuing east from the Grand Canyon we had to overnight in the small desert town of Flagstaff. Our convenience stop turned out to be a university mecca bustling with microbreweries, eclectic cuisines and art-house performances; we liked it so much, we altered our route to loop back through here a week later. Other surprises included Sedona – a red-rock national park in Arizona attracting hikers for rugged trails and new-age hippies for spiritual discovery – and the powdery white beaches of Coronado Island off San Diego.
Forward planning is crucial
Pot calling the kettle black as I bought my flight to Las Vegas less than 48 hours before boarding – but in hindsight, I can't advocate advance booking more. I learnt from experience that accommodation books up well ahead of time in the US – especially over the weekends – and there's no lottery for last-minute tickets to Alcatraz.
Want to hike half-dome or El Capitan in Yosemite National Park? Me too. Rocking up on the day fuelled by adventure and carrying only the essentials – water, snacks & sunscreen – I asked a guide the way to the trailhead. He asked for my permit. Doh! Word to the wise, the lottery for the permits opens in March.
As it turns out, not the end of the world when you can hike to the Vernal Falls instead!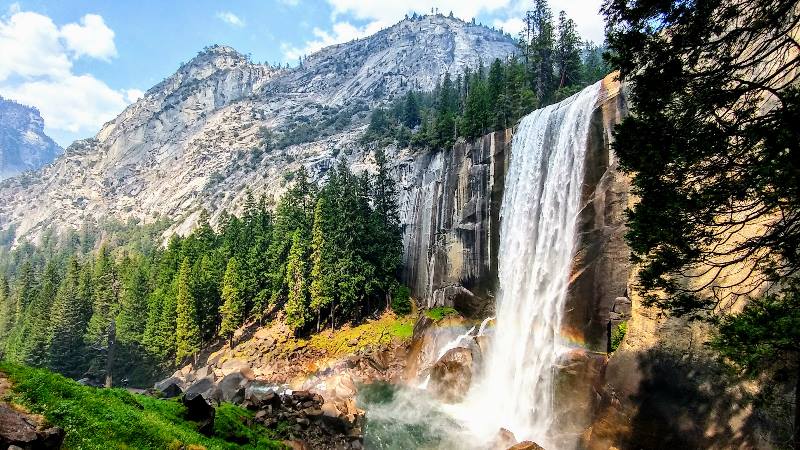 You will learn to love country
When the limited selection on your iTunes is synonymous with your weekday get-up-and-get-your-arse-to-work alarm, you'll end up crooning along to a lot of local radio. So what will it be today, country or…country? And all of a sudden 'chicken fried' has usurped the piña colada song as your karaoke classic.
Tumbleweeds can fly!
Okay, so no one could have predicted the tumbleweed would blow along at precisely the wrong moment to opportunely thud into our windscreen at 70 mph on that fateful day. But it was a good test of our hazard awareness skills 3658 miles into the journey. No-one said a road trip USA style would be easy!
So remember, happy travels, take the best American road trip routes and most of all drive safely y'all!