As a solo traveller, I have found a few places around the world that feel safer than others. Personally, I always try to follow the rule of being as careful as I would be at home – wherever in the world I am. However there are places that I haven't felt unsafe even once. Places that are calm, welcoming and full of beauty. Places that I go back to with an open heart and incredible excitement.
Keep on reading to see the 5 safest places for solo travelling – in my personal opinion. Most of the places below have many solo travel tours on offer as well as general tours too making your solo travel easier!
Taiwan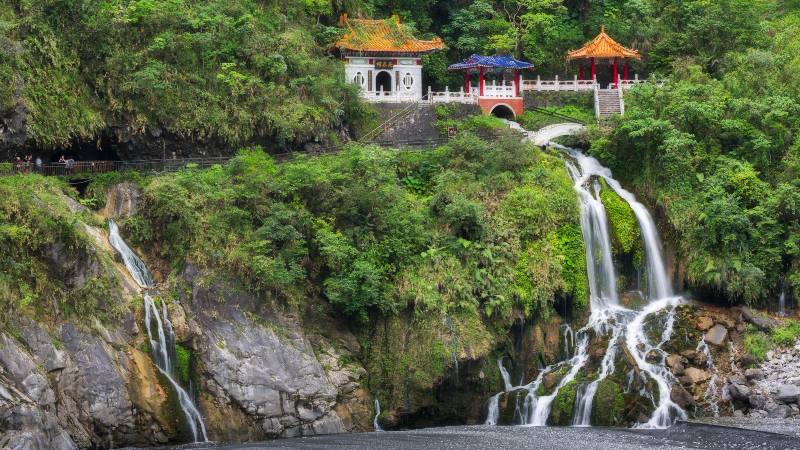 Taiwan is by far the safest country I have ever travelled to. Living there for a year and travelling around the island has proven this over and over again. This is probably the only place in the world where 'catcalling' hasn't happened once (actually it did once – by a foreigner if that counts). The locals are extremely friendly and the country is so well organised that in whichever way we look at it – it's just easy and safe to travel around.
The island is full of nature and beauty. Even the capital city is surrounded by the mountains and within 30 mins you can be hiking, visiting hot springs or exploring beautiful waterfalls.
Living in Taipei – I would purposely take different alley ways, even at night to explore more of the city without feeling the tiniest bit scared. It's truly an incredible city with so much to offer.
If I had to say one thing that is worth looking out for – it's the scooters! If you don't feel comfortable driving, consider other options. Some of the rules are slightly different plus in general – Taiwanese feel like fish in a pond on their scooters where as foreigners. Not so much and might create a little bit of chaos.
Taiwan truly is a special place on Earth!
Bali, Bali, Bali… What an island, what a place. This isn't a whole country but it truly is a place worth visiting and one that makes one feel at home. Many others feel exactly the same and the island truly has a magical feel to it.
Bali is known as the island of Gods or Mama Bali – the energy is truly beautiful and unforgettable. It is a very popular travel destination for solo female travellers and for more reasons than the amazing book Eat, Pray, Love. The food is out of this world and it's one of the very few places that makes it easier to be healthier than at home! Dining alone is not a problem and something you'll see often as it's also a known destination for digital nomads.
The Balinese people truly are beautiful inside and out, and the further out of the tourist places you go – the more you'll see just that. Even Ubud has the most beautiful energy to it, saying that – it's truly worth exploring outside of the centre. Even a 5 minute drive will do wonders! Staying at homestays is a great way to experience the real Balinese life and culture which is incredible and very special.
This island is very different from it's surrounding neighbours and it's one that is so easy to come back to, making you feel comfortable and at home.
Slovenia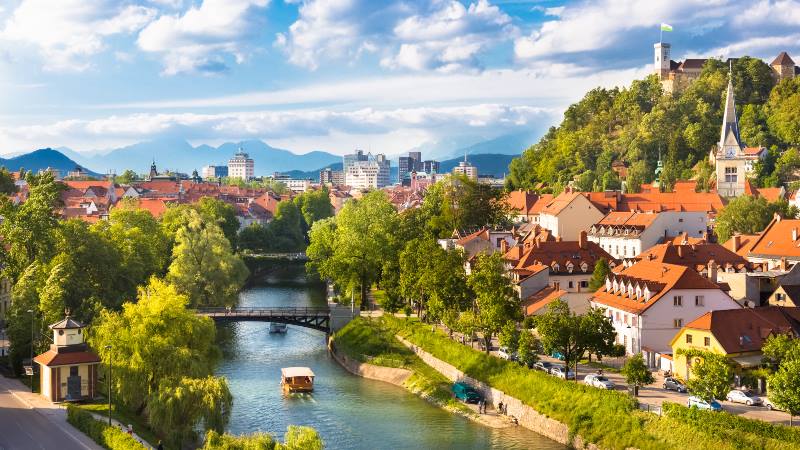 Slovenia is a country that is nowhere near as popular as some of the other options I've mentioned above – and that's one of it's positives! However, nature and the general atmosphere are ones to remember, making you always wanting to go back for more.
Slovenia is a country where I have never felt unsafe, it has a truly homey feeling to it and is so easy to get around. The capital city is the perfect size for exploring and has so many brilliant things that make it stand out from many other capital cities! For example the little electric-powered cars known as Kavalirs can pick you up from anywhere within the centre and drop you off at the desired destination, for free! Amazing both for people and the environment. The tap water is one of the best I've ever tried and there are close to 40 public drinking fountains around the city! Some of the taps have the water straight from the springs.
The transport around the country is very easy allowing you to explore safely and without any problems!
Slovenia truly is an incredible destination for travellers – and has a huge potential for your best solo travel vacations! The people there have this magical warm feeling about them too, which again only adds to the experience especially when travelling solo.
Thailand
Known as the land of smiles for a reason. Thai people are extremely generous and welcoming. Especially when getting out of the main touristy spots, and even more towards the north. It truly is worth exploring further out of the tourist trails plus is very safe and easy to get around. With many bus routes and trains around the country – getting from A to B is simple and usually very adventurous due to the 'Thai time' meaning some (if not all) things might be running a liiiiittle bit later than scheduled. Just going with it makes it the easiest and also teaches you patience!
Places such as Chiang Mai in the north are very special and well known for solo female travellers. Even though it is a big city – it doesn't not feel like it. It feels safe and is full of beautiful things to do no matter what you're into!
Thailand of course also has an almost never ending number of islands and many of them will simply leave you speechless. To give a popular example, Koh Phangan – makes perfect beach holidays for single travellers. Having two sides to it – a party and a more spiritual side, it's an island that everyone will find something for themselves.
Austria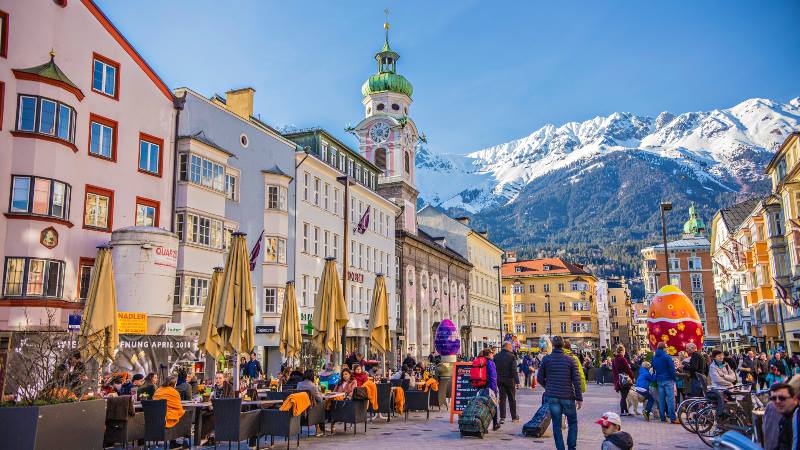 Not only full of beauty, art and culture – Austria is a country that's extremely safe as well. The crime rate is super low and wandering around only brings the best feelings of calm and peace. The fact that many people can speak English is also a huge plus.
Austria honestly has so much to offer – no matter what season you're visiting in, there is something to do for sure and each season has it's unique beauty! Places such as Innsbruck – where the valley meets the mountains is a perfect location to start exploring for those adventure seekers. Just as an example – imagine a medieval city surrounded by the Alps, wandering around pretty little alleys while breathing in the crisp, fresh air.. ahhh.
There are so many unforgettable places to explore such as Hallstatt, Salzburg, of course Vienna and so much more. When driving across Austria, I made it a game to find a 'not so cute looking house' and failed pretty much everyday. It's simply stunning wherever you look. It's a perfect European gateaway for solo travellers!
So here we go! Enjoy your solo travel adventures!