Bergen: Known as the city of seven mountains and the gateway to the fjords, Norway's second-largest city wouldn't be out of place listed alongside Arcadia, El Dorado and Valhalla. Bergen's epithet alone has every outdoor adventurer and nature nurturer on tenterhooks. But appellation alone isn't enough to book flights and with 231 days of rain and less than 6 hours of daylight during winter you're left wondering what all the fuss is about…
So, like the selfless and benevolent travel blogger I am (and in no way inspired by a December spent chain-watching snowy films and trawling Skyscanner on a hangover) I went to find out.
All in the name of research, of course. You're welcome. With zero planning, one whirlwind weekend in January, and two small pockets of daylight to cram everything into, I too have fallen under Bergen's spell. With a bit of advance planning, you will too.
Follow this itinerary for the perfect weekend getaway:
Day 1: Fly out Friday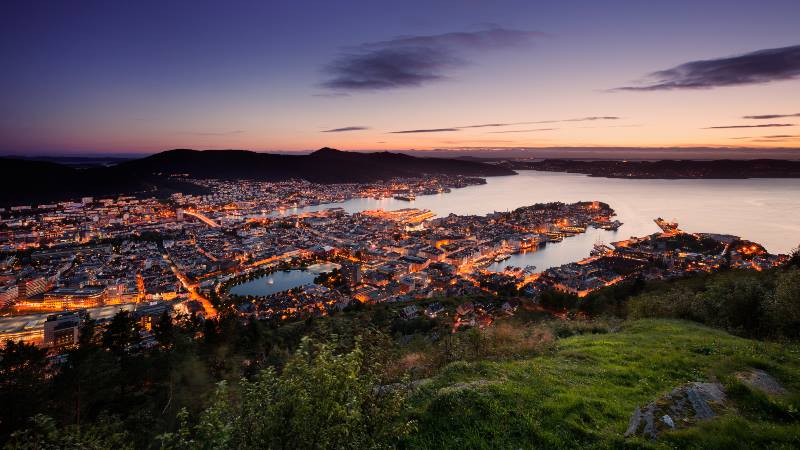 Maximise your weekend with an evening flight. We flew from London Gatwick and got there just before the clock struck midnight to rest up ready for our big Bergen adventure.
Sleep
There are countless options online, and my only advice is to book somewhere downtown, near the harbour and Bryggen. Airbnb has some great traditional Bergen stays; we chose a quaint flat located on a cobblestone alley not far from the pier.
Day 2: Wake up on Saturday with
An alarm….because you won't wake up with the sun, that's for sure – it rose at a lazy 9:27 am our first day!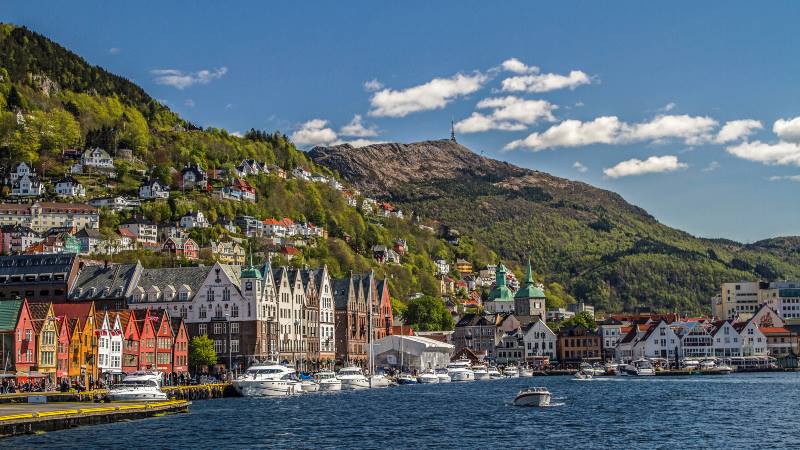 Breakfast
Coffee is a prerequisite on any given day for me, but particularly when you up and about before sunrise. There no shortage of cute cafes and bakeries to choose from in downtown Bergen and you can't really wrong. We liked the cosy candlelit vibes at Pygmalion. Wherever you're staying, their savoury pancakes are worth the walk!
What to do Next
Time to stroll off breakfast while exploring Bryggen. The colourful old timber wharf is a UNESCO world heritage site, and you could spend anywhere from 10 minutes to 2 hours meandering through the narrow streets and browsing the gift shops and museums before crossing over the harbour for your next food stop…
Lunch
Whether you want slap-up seafood platter or a dressed-down crayfish sarnie to go, the fish market works for all occasions. The vendors are generous with their samples so oblige them and taste all the delicacies before picking your poison. Afterwards, make sure you pop into the neighbouring tourist office to book your fjords trip for tomorrow morning.
What to do next
It's time to top off a terrific first day by heading to the skies. If you opted for the open takeaway sandwich, you're all set for a picnic with one hell of a view. Bergen is cradled by mountains, the second-highest of which is easily accessible by a steep funicular called the Fløibanen that departs from downtown. At the top of Mt Floyen, take in the view and chow down before running wild through the mountain trails that wiggle through forests and around lakes. Make sure you're back at the cable car terminus by the time the sun sets to admire the glittering city lights below before heading back down.
Dinner
Countless restaurants abound the harbour, but they tend to be a little pricy and often crowded with tourists. I suggest the more low-key Pingvinen, an atmospheric restaurant & bar serving homely Norwegian cooking and pouring an array of locally brewed beers.
Sleep
With a full belly and weary feet, it's time to cosy down and rest up for day 2.
Day 3: Wake up on Sunday with
Breakfast to go. After you've packed up and checked out, leave your bags behind and grab a bite to eat before your next adventure. If you haven't already had one of Bergen's famous cinnamon buns, they're best enjoyed warm from the oven and dunked into a cup of freshly brewed coffee!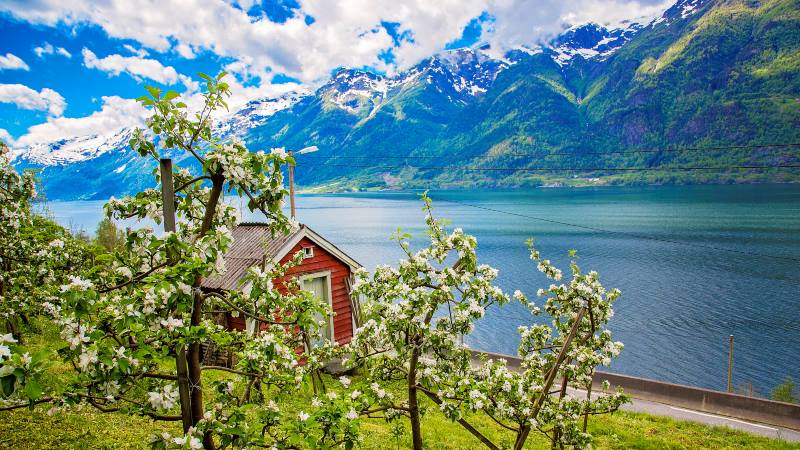 What to do next
A fjords excursion is arguably the highlight of any trip to Bergen. The city lies between the two biggest fjords in the country, the Hardangerfjord and Sognefjord, and you unlikely to be disappointed whichever direction you head in. Make sure you wrap up warm to take to the top deck for photos!
Lunch
Back on dry ground, there's just enough time for one last bite. So let's make it a quick one: I recommend stopping by Trekroneren. This hot-dog kiosk is a local institution and must have the most eclectic hotdog menu on the entire planet. I went for a reindeer sausage with lingonberry jam – nydelig! (delicious in Norwegian)
What next
Bergen is a European City of Culture, and it would be a shame to leave without having taken in a little art. If your flight is later than mine, you might have time to visit the renowned art museum, KODE. If not, then follow my lead and take 'the long way' back to your hotel to spot some of Bergen's incredible street-art before heading to the airport.
Time to Fly Home
And with that, it's time to say goodbye. Until next time, Bergen, or maybe we'll try Oslo? x