It's all about the money, money, money! Zurich is Switzerland's economic hub. There's no dispute about that. And if your business is finance, then visiting the Swiss city is not uncommon. Hold on! Perhaps beyond the financial district there's a city worth exploring?
Indeed, there is. Zurich sits on the Limmat River and is one of the gateways to the Swiss Alps. It's also one of the world's most liveable cities, so they must do many things right! Add in some top attractions, plenty of things to do and quality cuisine. This is a city fast becoming a hipster destination. Oh, and only now am I mentioning chocolate and cheese!! Well, it could be the one thing that sway's you to visit?
So, whether you are here for business reasons or looking for a European destination that offers something a little different, then Zurich is the choice for you. Let's delve into the best things to do in Zurich. I'm sure at some point cheese and chocolate will get a mention?
Exploring Zurich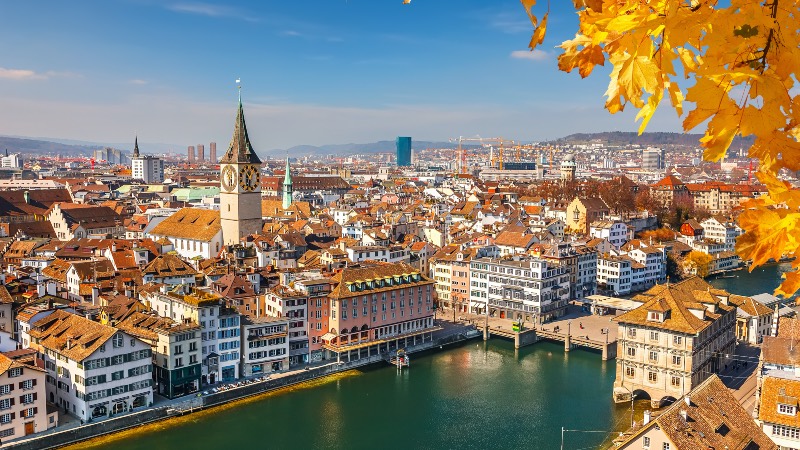 Like all major cities, having a good nosey around upon arrival is a great way to get your bearings, so that you can jump in deeper at a later point. So, what highlights will you see on such a tour?
You have the old town and St Peter's church, which has the largest clock face in Europe. Then, to emphasise the richness of the city, there's Bahnhofstrasse, only one of the world's most expensive and exclusive shopping streets. Alright, you might not be buying from here, but it's worth exploring.
Then you have the harbour and the charm of Lake Zurich and the hillsides that surround. Well, worth a few moments to stop and take in all before you. So, now that you've got your bearings, let's look at a few places well worth checking out in more detail.
· Fraumunster Church: A 13th-century church renowned for its stunning stained-glass windows
· Zoo Zurich: there's over 380 species of animal to see at this premium zoo
· Kunsthaus: A fine-arts gallery with works from across Europe
· Botanical Garden & Museum
· Niederdorf: On the Limmat River's East bank – you'll find restaurants, bars and galleries
You're in Switzerland, and the mountains are never far away. Using Zurich as your base, there are many destinations and resorts for day trips, mini breaks even, to ensure you get some mountain air! Lucerne and Mount Titlis, for example.
Then you have the experience of trying out the Swiss mountain railway. Those red trains working their way up the mountains, offering gorgeous views as you climb ever higher. It's these kind experiences that help to make a city break destination like Zurich more appealing.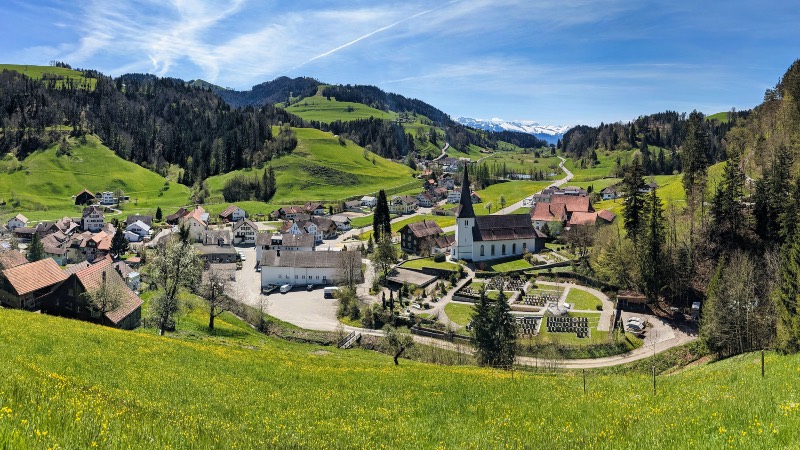 We couldn't finish the best of Zurich without mentioning these most famous of Swiss foods. Taking a cheese and chocolate tour would be top of my list! Pick the right tour and you'll be enjoying the rich flavours of the cheese, the milky or dark chocolate tones, and the quaint towns and stunning views. I mean, what more could you ask for. It would really top off your time in Zurich.
There is much to like about Zurich. Time then to stop just thinking of it being a financial hub. There's more here than meets the eye. Indulge and enjoy! Did I mention cheese and chocolate?
Have you been to Zurich? Got a favourite place to explore? Comment and we'll be sure to add it to our list of must dos.