Everyone knows that when it comes to a carnival, Brazil is the place to be! Rio Carnival 2020 anyone? The festival was brought over by Portuguese Catholics in the colonial period, but no one would suspect such religious origins today.
Carnival is the biggest festival in the world, and in Brazil, the debaucherous fun will not be confined to a single weekend. Brazilian Carnival is the hedonistic twilight zone stretching all the way between the New Year and the weeklong official party at the end of February when life goes on stand-by, and the cities go on lockdown.
For a carnival virgin, navigating the biggest street party on earth can be disorientating, which is why I've drawn you up a bucket-list to steer you through the madness. So wave goodbye to the January Blues, bem vindo ao Brasil!
1. Rock it in Rio Carnival !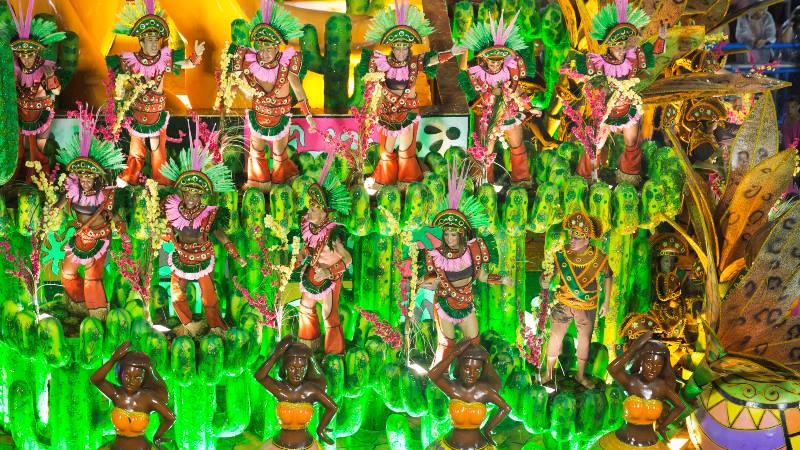 The party to top all parties! Rio Carnival 2020 is the largest street festival in the world, and every day, over 2 million strangers come together to samba on mass to the all-consuming tribal rhythms. Everywhere you turn, tanned bodies glistening with perspiration and glitter in a rapturous trance. Trucks and parade floats blast out contagious beats while costumed performers shimmy their feathers and rile up the crowds. When it comes to the carnival, Rio cannot be outdone.
2. Samba down with a local
It all comes down to fast footwork and fluid hip action, both of which I have no grasp. But two-left-feet or not there's no escaping the call of the steel drums. The best way to pick up a few moves is to tangle yourself up with a local and give in to the delirium. Brazilian culture has no room for inhibition.
3. Cool off at Copacabana Beach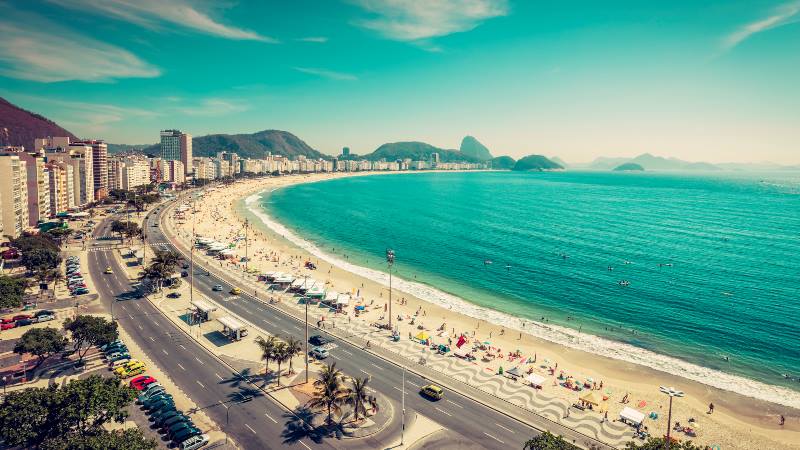 Temperatures in Rio peak in February and commonly surpass 30°C during carnival. No clothing is scanty enough amidst a tightly packed crowd all frantically dancing the samba, so it's time to duck away for a dip in the ocean at Rio's most famous beach. Refresh, revive, repeat.
4. Taste Brazil's national cocktail
The caipirinha is a heady and highly alcoholic concoction made from cachaça, sugar, and lime. The zesty sweet and sour mix sets your taste buds tingling, and the icy blend is just the refreshment you need in the humidity of Brazil…but not the answer if you're looking for rehydration!
5. Dress to impress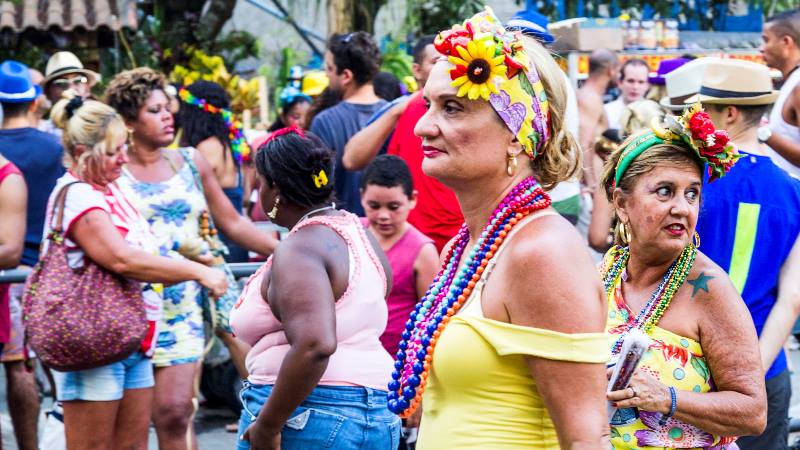 Really go all out: at Carnival anything, and everything goes. Think Halloween, minus the scary. The more outrageous the costume, the better and if you're going with friends it's a good idea to theme your outfits, that way it's easier to spot each other in the crowd.  Sequins, feathers, bright colours and oodles of glitter are practically prerequisite.
6. Pack in all the Blocos
This requires strategic planning ahead of time. A bloco is essentially a street party. The informal parades take place all over the city, morning through to the evening. Pick up your timetable on arrival. It's best to plan ahead as getting around Rio during the festival is incredibly tricky so you will want to focus on adjoining neighbourhoods if you're planning to check out multiple.
7. Star in the parade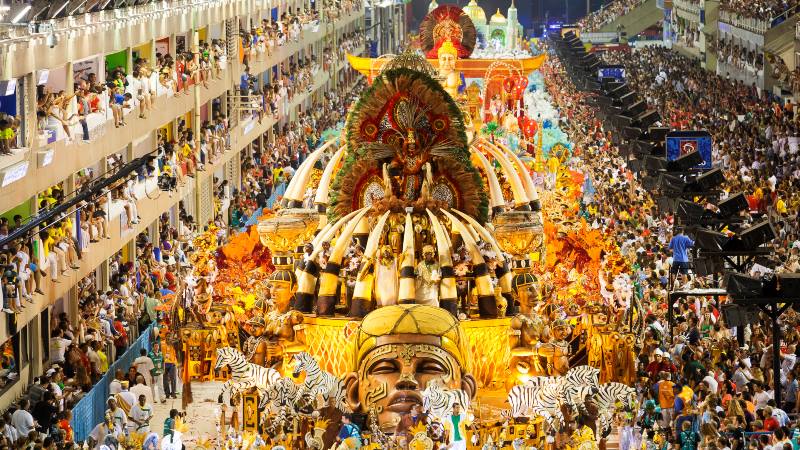 The sambadrome is what comes to most peoples' minds when we think of carnival. Here, samba schools perform elaborate and highly choreographed routines during these big-budget parades. Tickets and buses must be booked well in advance to this highly sought after venue. Not many people know, but specific tickets even allow you to star in the parade too, and come complete with costume!
The Rio carnival is one of the world's most spectacular events. A time to dress-up, get those dancing shoes on and parrrrty! Are you coming too?