Are you a thrill-seeking roller coaster theme parks lover? Are you looking for your next hit of adrenaline? Then we've got you covered.
Below is a list of some of our favourite theme parks in Europe. Personally tried and tested by us, so we know you'll love them, too.
Gardaland, Italy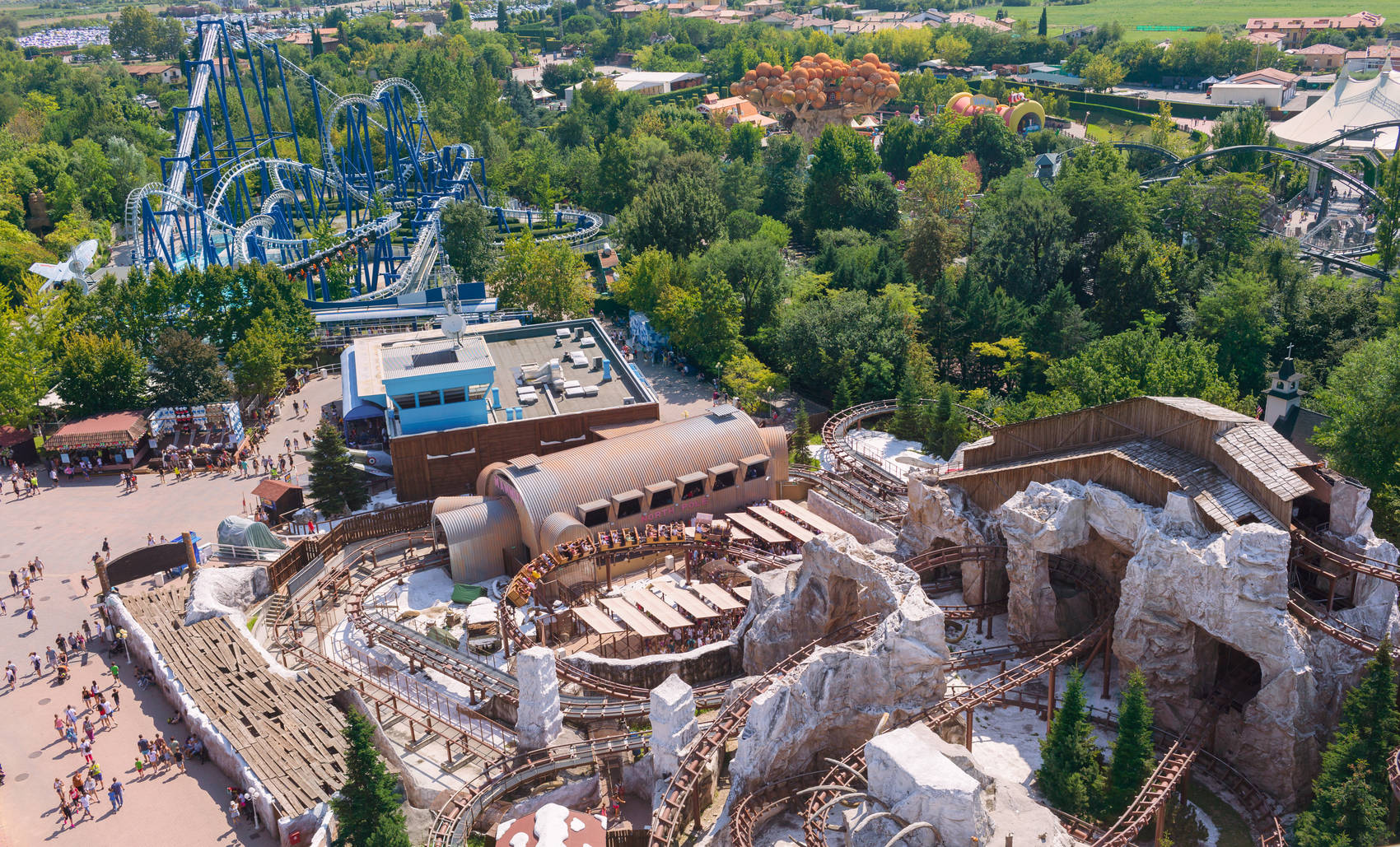 Located in Verona next to the picturesque Lake Garda, Gardaland, although a place for the whole family, certainly caters to those who have a need for speed.
Some of the signature rides include:
The Blue Tornado – a roller coaster that sets out to mimic the speed and force of a supersonic jet as it whizzes through the tracks;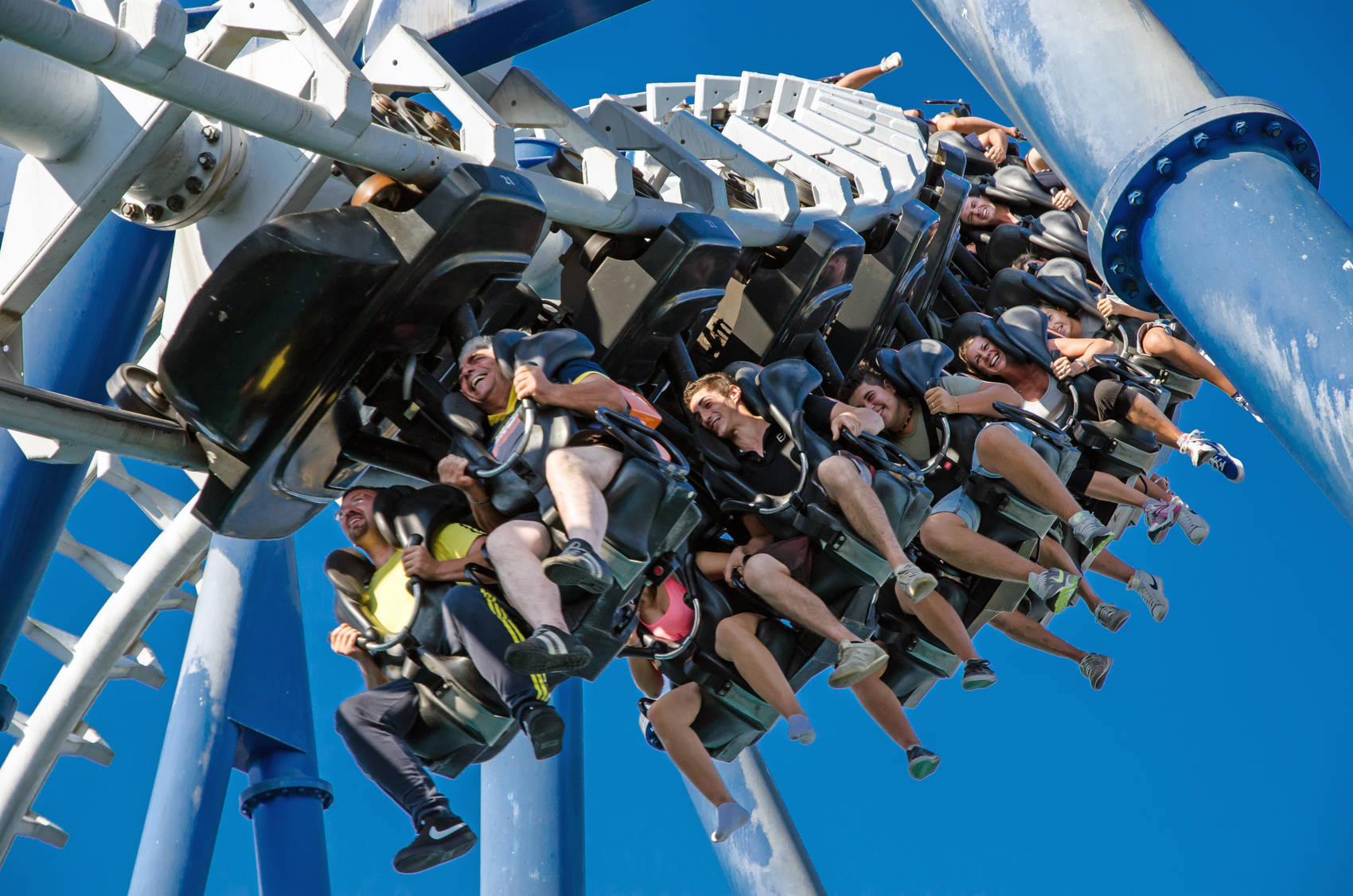 The Sequoia Adventure -prepare to be tipped over the edge quite literally as you're left hanging upside down on the conveyor belt tracks;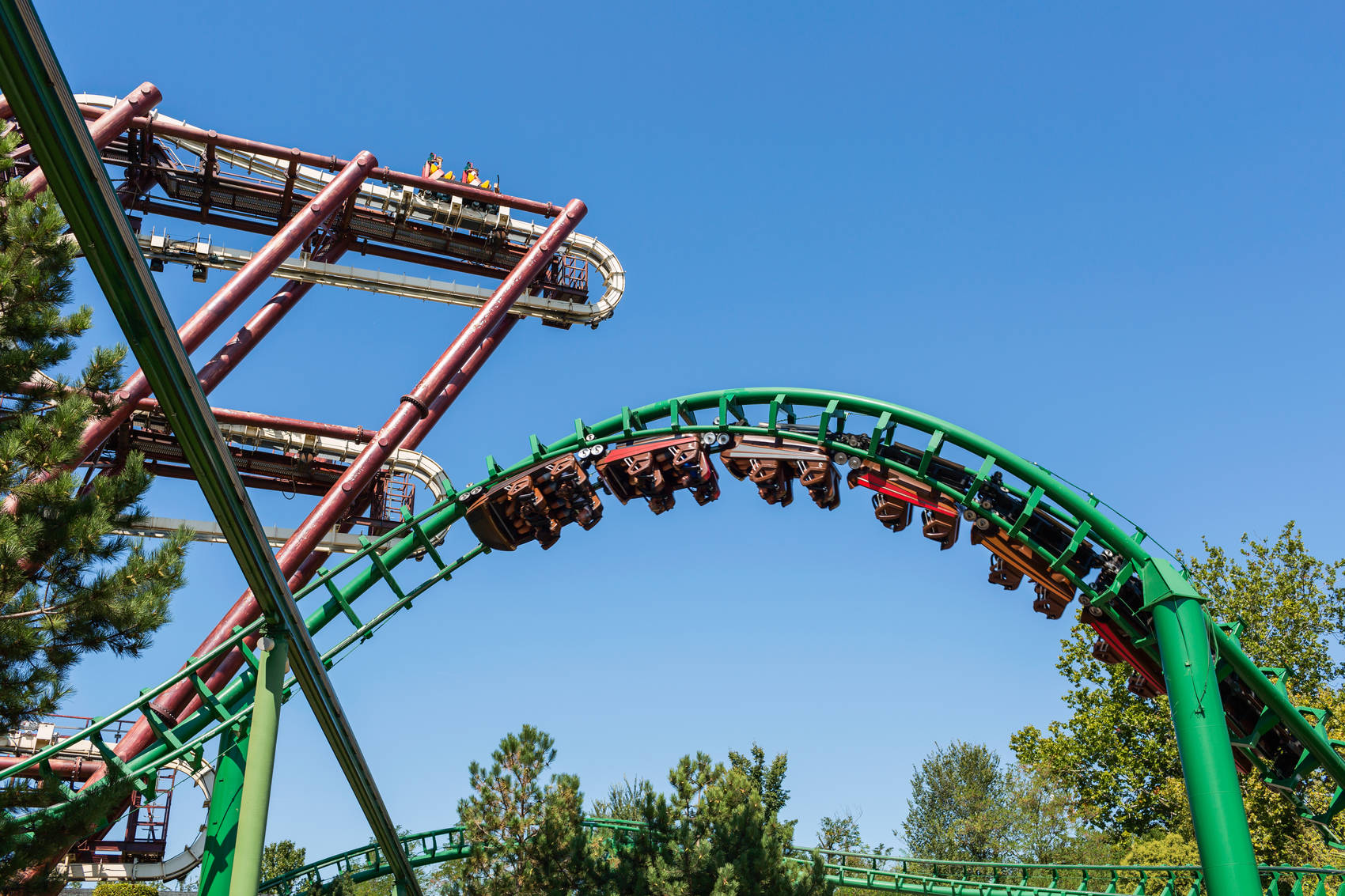 The Magic House – here the illusion of speed is created, but it exists only in your mind through clever manipulation.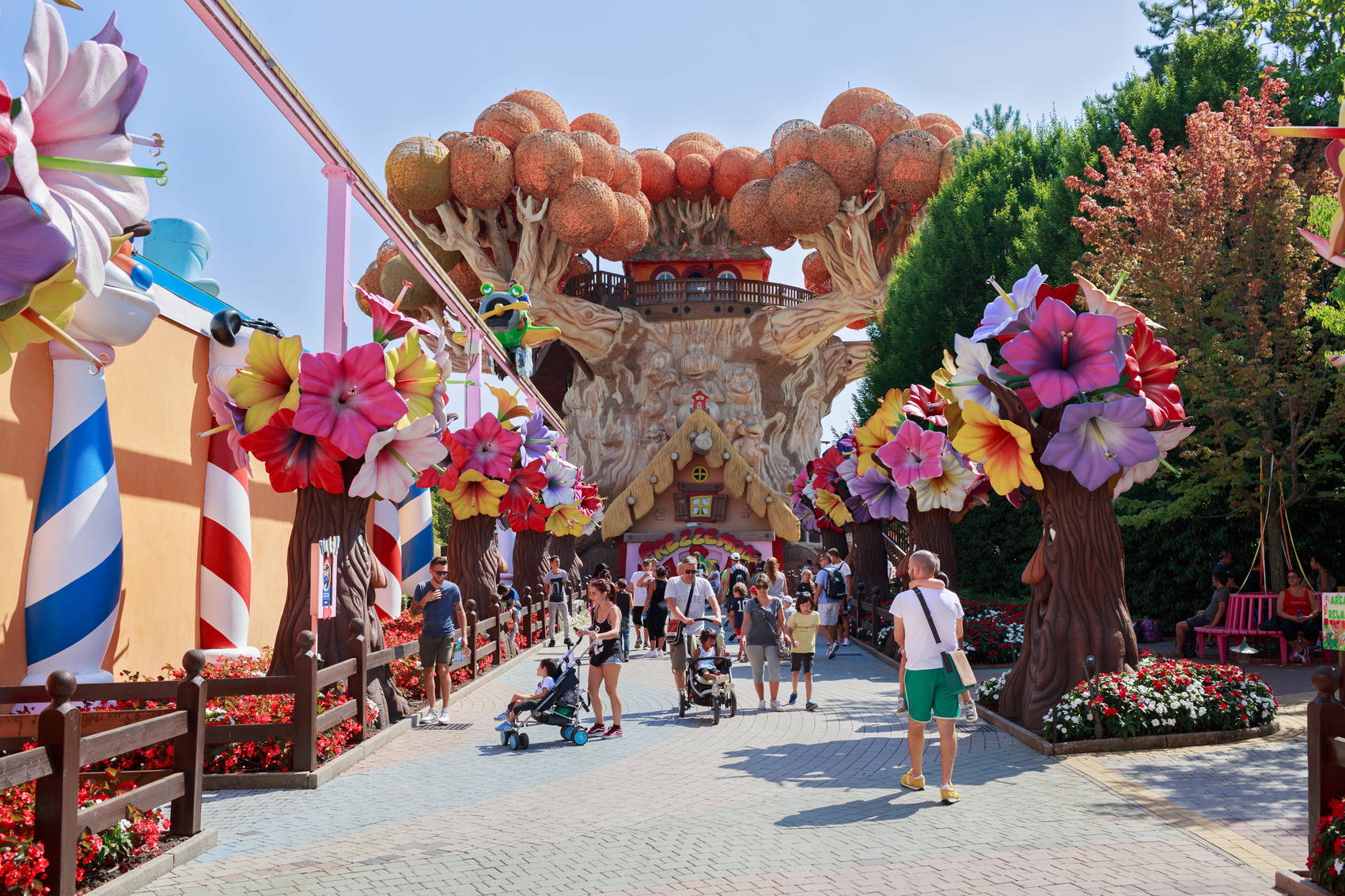 If those aren't enough, then you can check out the full range of thrill-seeker rides right here.
Getting there:
Gardaland is quick and easy to reach by car – which makes it a great day trip option for those visiting the local Garda area. If you prefer to take the train, then there's a free shuttle bus directly to the park every 30 minutes from the Peschiera del Garda train station located just 2km away. See here for more detailed information on travelling to Gardaland.
Places to stay:
Although most people who visit Gardaland are already staying in hotels or resorts in the surrounding Lake Garda area, the park does have 2 hotels of its own hotel with various room themes to choose from.
For availability, prices and detailed information, see the hotel information sites: Gardaland Hotel or Gardaland Adventure Hotel
Efteling
, The Netherlands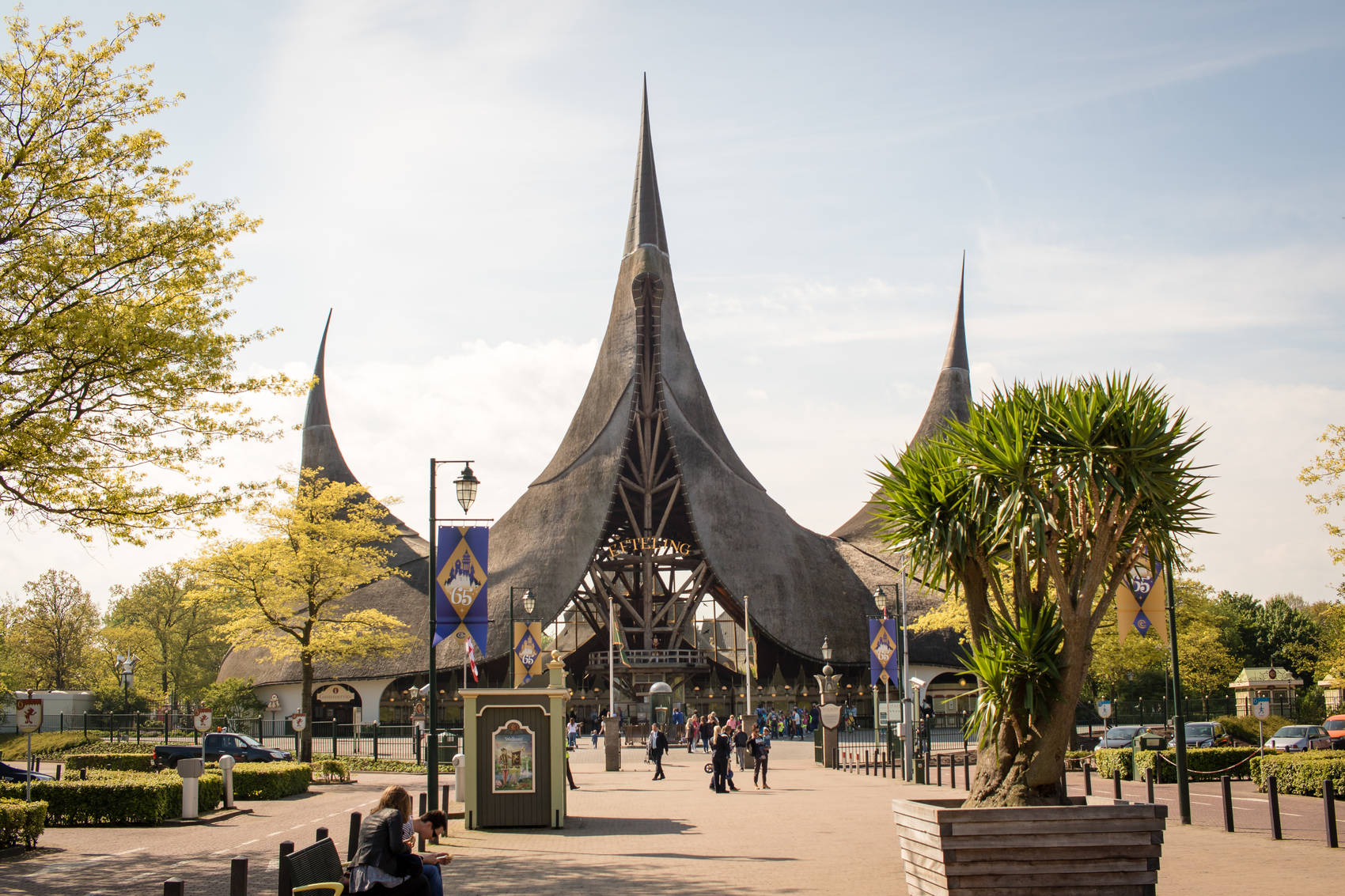 This fantasy-themed park is located in southern Holland, which makes it a great and easy place to reach from all over the country, as well as surrounding cities in Germany and Belgium. If adrenaline is a must for you, then Efteling is the perfect place to visit.
Here you can take your pick from a variety of thrilling rides that include:
The Baron 1898 – a freefall plunge roller coaster that starts off with a terrifying vertical, face-first plunge to the bottom of the mine shaft at 90 km/h;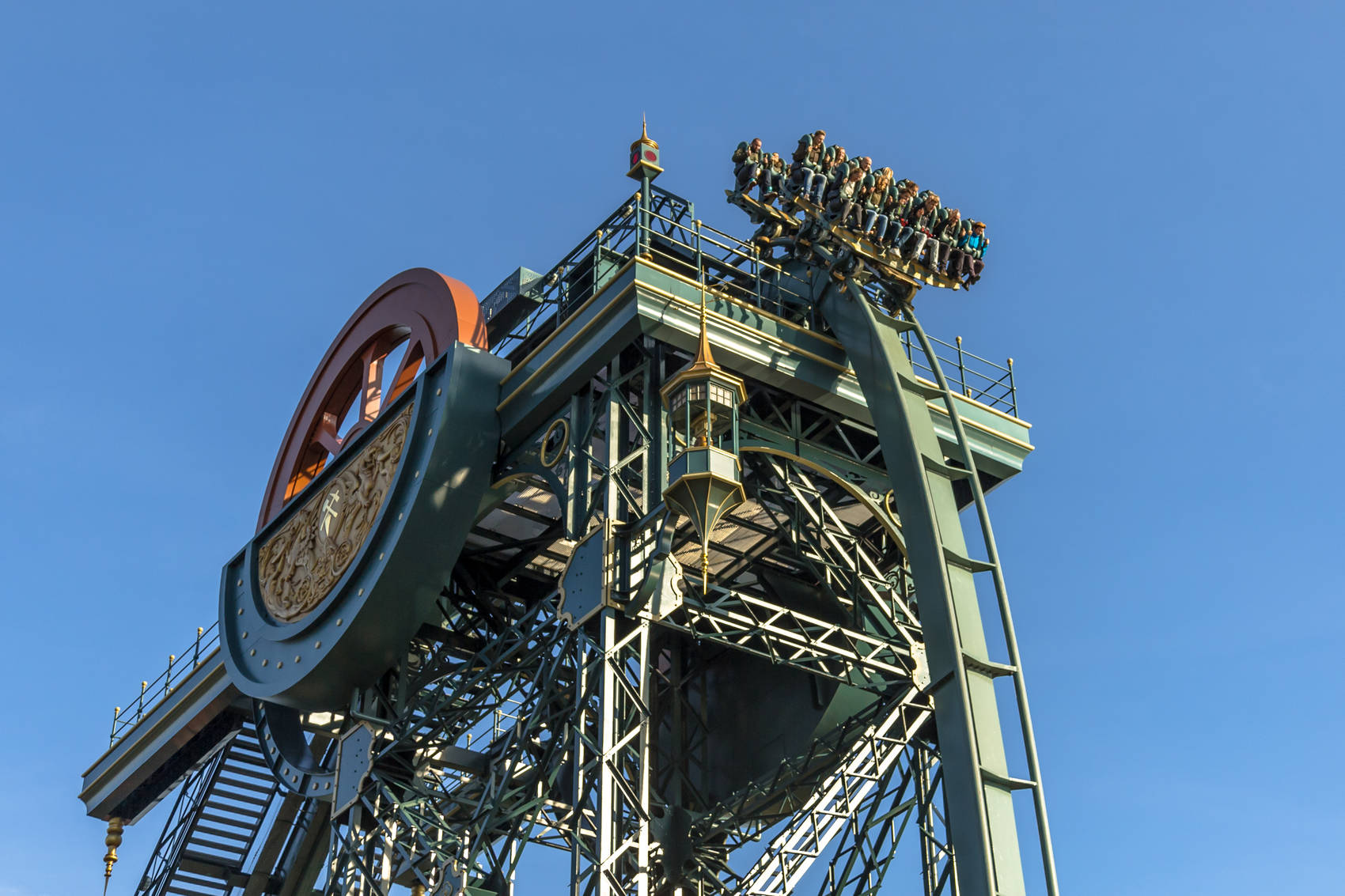 The Vogel Rok – a rollercoaster in the dark where a bird of prey takes you on a terrifying, high-speed chase.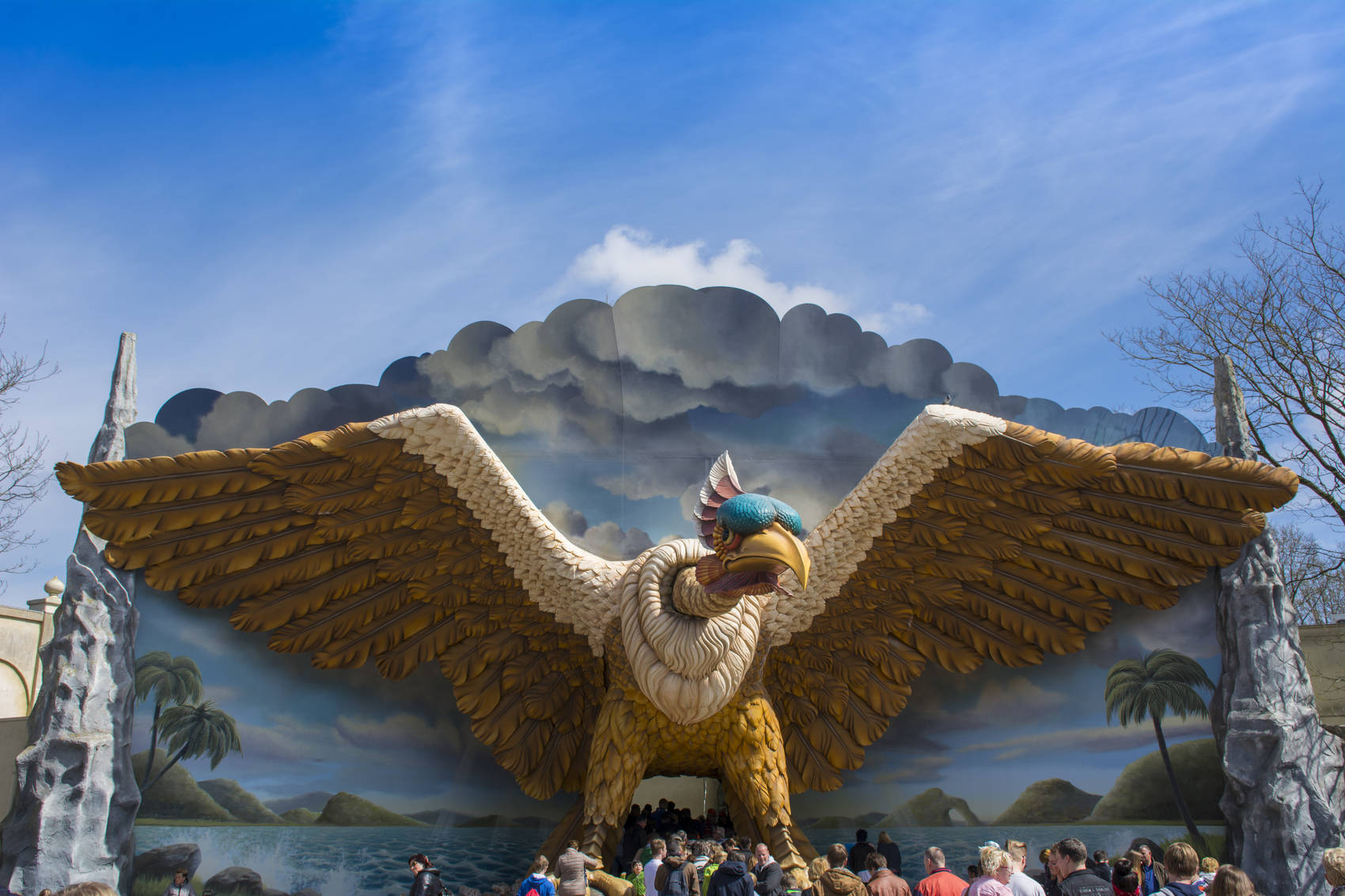 Want to see what else you can get a thrill out of at Efteling? Check out the full selection of white-knuckle rides right here.
Getting there:
Just over 1 hour from Amsterdam, Efteling is easily reachable by car from all over the Netherlands. If you prefer to take public transport, then simply take a train to Tilburg station from anywhere in the country, and you'll find a bus that goes directly to the park.
For more details on getting to Efteling, you can buy your ticket with hassle free travel from Amsterdam here. 
Places to stay:
Staying at Efteling is quite an adventure on its own. With various options to choose from, including a themed hotel and magical holiday village comprising of holiday homes and apartments, you can find a great place to relax after all those roller coasters.
Check out the different options and pricing here.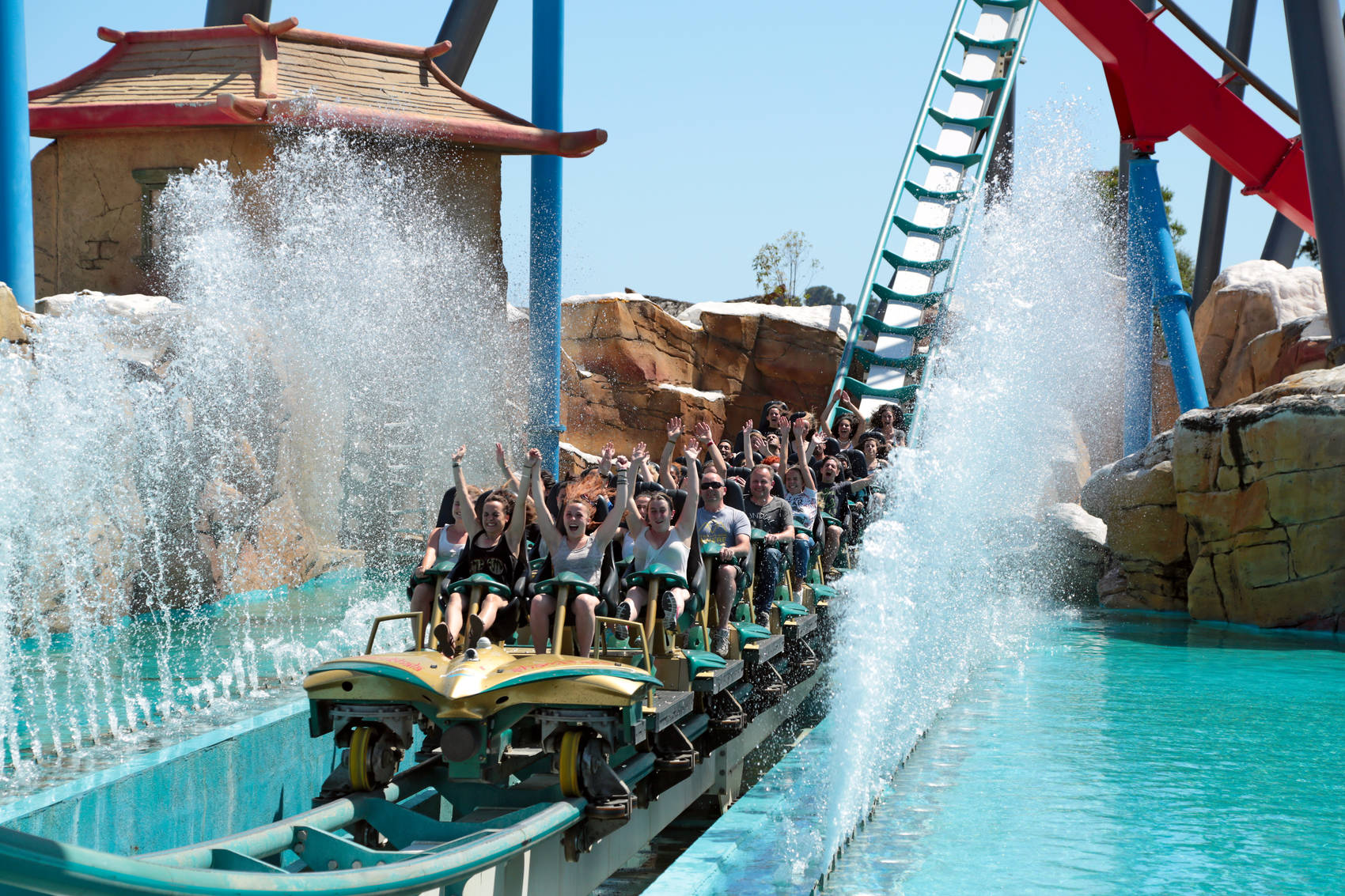 This theme park in Salou is themed based on different countries around the world and is home to the famous Dragon Khan 8-loop rollercoaster.
Of course, that's not all the park has to offer – other thrilling rides, include:
The Furius Baco – a heart-stopping ride that catapults those who dare to ride on it from 0 – 135 km/h within just 3 seconds. Are you brave enough for this one?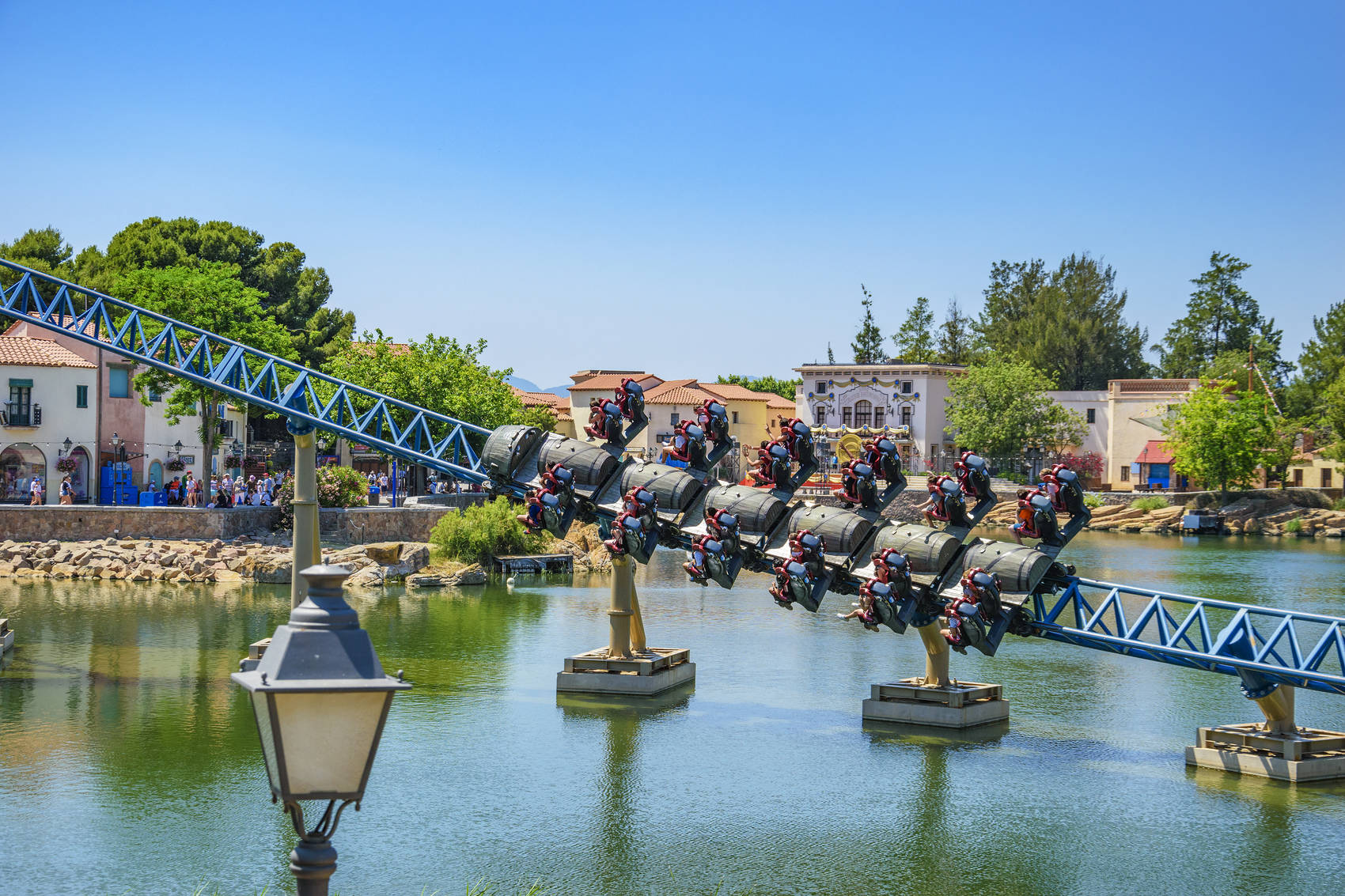 The Shambhala – this roller coaster towers above the rest at PortAventura, as it's the tallest one in the park, and one that will push even the most daring adrenaline-seekers to the edge.
Haven't had enough yet? Check out what other thrilling rides PortAventura has to offer right here.
Getting there:
PortAventura is very easy to reach from all over Spain and is connected with public transport and road links. No matter how you want to get there, you have a variety of convenient options.
For detailed information on travelling to the park, check the website information here.
Where to stay:
There's certainly no shortage of accommodation options at PortAventura. With 6 themed hotels to choose from, each offering very affordable rates with additional benefits, including discounted tickets and free entry to selected parks. Staying at PortAventura is certainly worth considering.
Check out the different hotels right here.
All of these 3 theme parks definitely are unique in their own way, but one thing they have in common is that they can boast some of the best roller coasters ever. So take your pick, or be a triple daredevil and try them all – we dare you.
Have you been to any of these theme parks, or have another one you'd like to share with us? Leave a comment below and tell us about it.