Recently I had the opportunity to spend two days in the German city of Düsseldorf and was truly impressed. Not only by the city itself, but by the amount of things I was able to see and do during my very short stay.
One of the great things about this city is its proximity to the international airport. Accessed in around 10 minutes by train. And thanks to the fact that Düsseldorf airport is one of the main hubs in Europe, it's not uncommon to meet people here for just a few hours exploring the city on a layover.
Below I've put together a list of some of my favourite things to do and see in Düsseldorf that you can fit in even if you just have a few hours to spare.
Rheinturm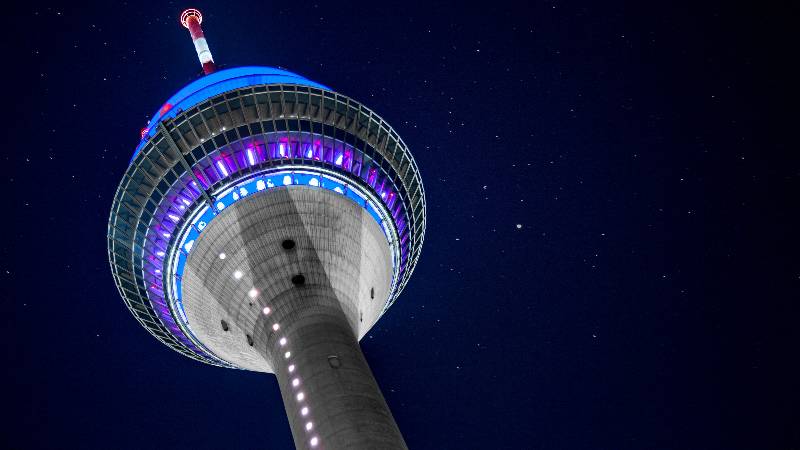 Take a trip to the top of the Rheinturm where you can enjoy panoramic views of the city from the observation deck with glass floors and walls. Or if time allows stop off for a bite to eat in the revolving restaurant.
Carlsplatz Markt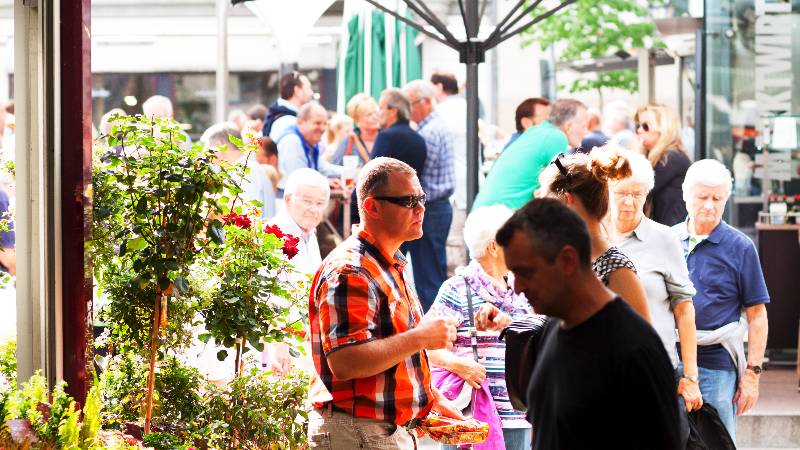 This market comes to Düsseldorf daily and brings an array of delights with it.
Whether you're looking for original souvenirs, handmade gifts and beauty products, or just want to sample local fresh fish, seafoods, meats, cheese and wine, the Carlsplatz Markt is somewhere you can lose yourself for a good few hours.
Altstadt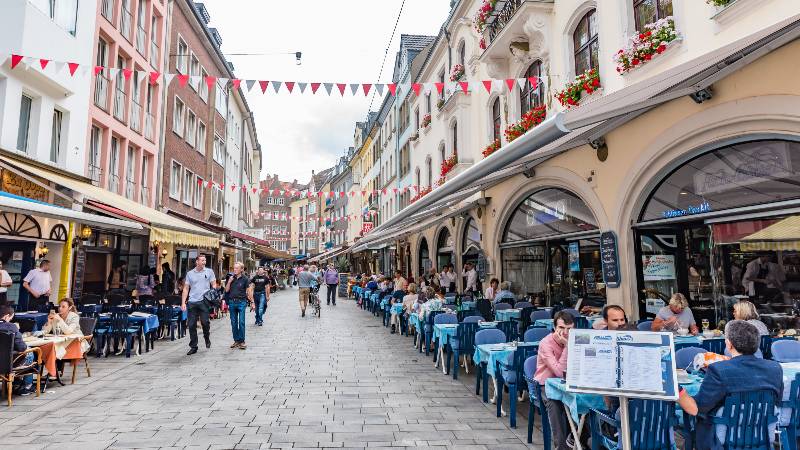 Düsseldorf boasts one of the most beautiful and interesting old towns in the whole of Germany. Famous for its classic, pre-war architecture, cobbled streets, restaurants and beer houses serving local cuisine at surprisingly reasonable prices.
Rhine Boat Tours & Cruises

Thanks to its location on the Rhine River, Düsseldorf is one of the main hubs for river cruises. A complete choice of cruises ranging from 1 hour to 1 week are available and definitely a must-do. The cruises are the perfect way to learn about the history of the city, as well as the stories behind the iconic architecture in the MedienHafen (media harbour).
Since the cruises dock right on the promenade in front of the Old Town, you can enjoy some of the famous bars and restaurants where locals flock to regularly.
Of course, these are just a fraction of the things on offer in Düsseldorf, but are definitely some of the best ways to get to know the city when time is of the essence.
Have you recently visited Düsseldorf? Let us know in the comments below what your favourite sights were – we'd love to hear from you.