Enter the walled city of Dubrovnik and you can't fail, but be in awe. It's that kind of place. Magical in looks and a destination that'll have you exploring every corner and side street before you've had time for your first coffee!
You may well have watched the city being destroyed back in 1991, vexed at how such a stunning place could be pulled apart. Jump to 2021 and Dubrovnik has bounced back. Again a place happy to welcome in visitors to show-off its beauty. And wow, there are plenty of places to woo you. The pedestrian only old town for one, and the Adriatic Sea that laps onto its shores, another.
Ready for a Croatian adventure that will take in stunning scenery, wonderful walks, baroque styling, and redefined opulence? Oh, Dubrovnik is a place that delivers, whether it's your first or thirtieth time. And there's a reason it's called "Pearl of the Adriatic", so let's discover why.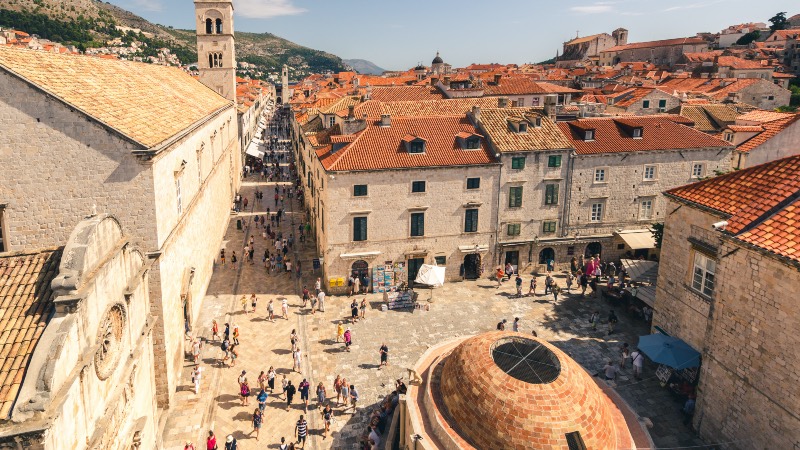 There is no better way to start your time here than walking around the wall. Dubrovnik can boast of being one of Europe's finest walled cities. And what better way to get your bearings, take in the views than walking around the circular wall. Everyone else might do it, but that shouldn't put you off. It's that good.
From there, it's into the old town itself. Pedestrianised now, so making exploring easy and safe to do. And it won't take long to notice the history that oozes from every brick and tile. A walking tour of the area will help to fill in those historical gaps. It will be hard to believe that this city has gone through catastrophes like natural disasters and war.
As you wander through the labyrinthine of streets, you'll see plenty of archaeological gems. As well as Renaissance squares, the Town Hall, Sponza Palace, the Baroque Cathedral, and the fortress like Dominican Monastery. Plenty there to keep your mind focused.
A Game of Thrones
As a side note to all your exploring and time on the coastline soaking up the sun. If you are a fan of the famous show, then Dubrovnik is a place that'll be high on your visit list. So as you wander the old town, see if you can spot some locations used in the series.
Heading out of the city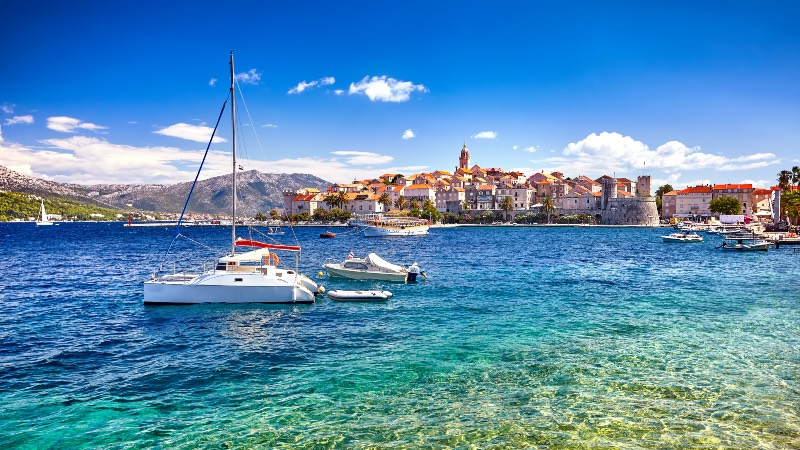 If you can draw yourself away from the beauty of the city, there is plenty to discover beyond the walled city. Mostar for one. It's in Bosnia and Herzegovina and is a place well worth your time and energy. The coastline views are an added extra if you head out this way. Montenegro is another cross-border destination that is well worth visiting. Plenty of scenery and cultural heritage to discover.
And how about some wine tasting? Bet you never thought that being in Croatia would mean sampling the local wines? Again, it's a day trip out and along with the beauty of the countryside, you get to sample the local nectar. Think it's worth raising a glass to that.
The islands are worth visiting too. One example is Korcula. It was the birthplace of Marco Polo no less. With its red-roofed homes and views of the blue sea. Well, that's a day trip worth seeking.
Dubrovnik has been through more than most cities could handle. Whether it's nature or in the name of war, this city continues to rise from the fires and offer its visitors a stunning, beautiful destination to visit.
Time then that you and I joined them.