Travelling is exciting and fun. And if you're reading this website then you're probably thinking the same. But travelling with allergies? Now, that can be a slightly different story. Worrying about stuff like remembering to bring all the necessities such as creams, medicine etc. All other necessities such as a special towel and then being able to fit it all in…
Oh and of course the most important thing, trying to go through as much of the holiday as possible without getting any major allergic reactions. Yup. When it comes to travelling with allergies, things can get slightly overwhelming. But it's fine. Seriously, it can still be done. And you can still have the time of your life. Just be a little more prepared beforehand and you shall worry not.
After travelling for years in general and backpacking through Asia for year and a half without any home breaks – I've learned the do's and don'ts to minimize the damage when it comes to my skin. So, if you or someone you know suffers from allergies – particularly skin allergies or eczema, and are wondering how you can still travel, I've got some tips that really do work.
Make a list of your allergies and the medicine that you take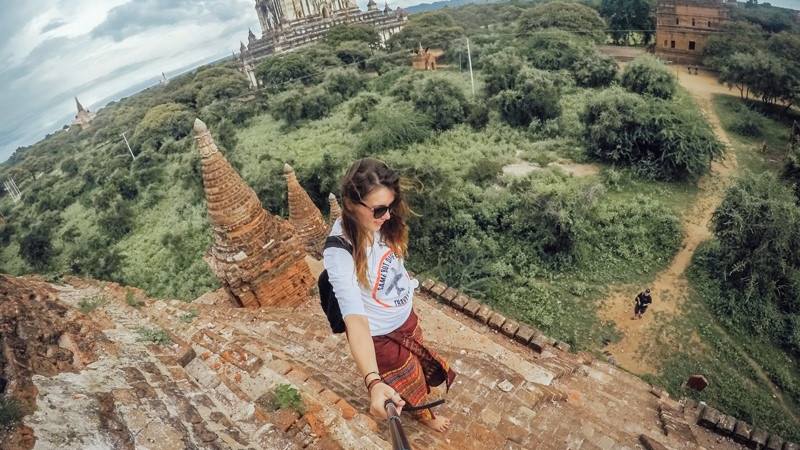 Photo credit: By the Author
Even when the list isn't long, write it all down. Then write another list of what medicine you require preferably in English and the local language of wherever you're going to. Having pictures of your medicine is also great. This will help you drastically incase of having to visit the doctors, running out of supplies or simply loosing them (these things really do happen in the least expected time).
And most importantly, it will save you a lot of time, frustration and in some cases even you.
Pack extra
Taking at least a couple days worth of supplies extra (preferably more) is extremely worth it, because we all know how easy it is to misplace things. I suggest placing the medicine (etc.) in different places, so for example some in the main luggage and then the hand luggage also, to avoid the "oh no, it's in my other bag" situation.
Now we're look at the products that may possibly become your new best friends:
Cotton travel towel and sleeping bag liner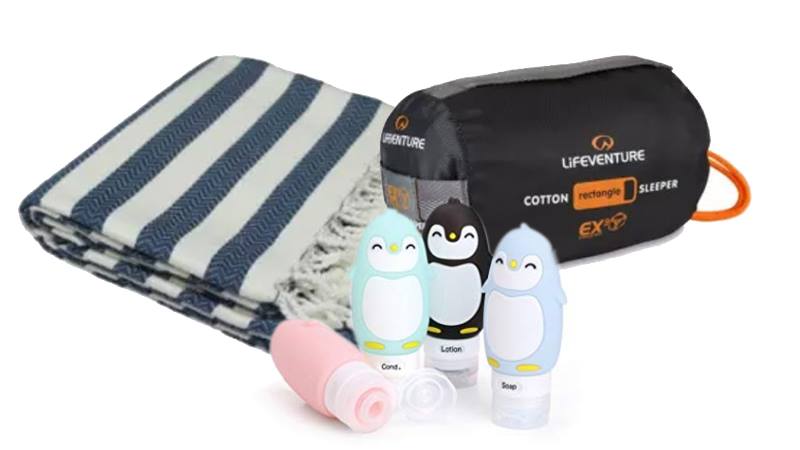 Photo Credit: By the Author
For those of us with synthetic fibers or washing powder allergies, hotel towels and bedding can be quite a problem. If that's the case – get yourself a cotton sleeping bag liner, which I call my 'safety blanket' and a Turkish cotton towel, both will most likely become your favourite travel buddies. They are super light, thin and dry super fast. Yes please!
SOS Talisman
This is quite literally a lifesaver. You can order a personalized talisman or pretty much any jewellery with the important information such as list of allergies or medicine you need or cannot take. This is especially great in case of emergencies as the medical staff is trained to look out for those.
Silicon Travel Containers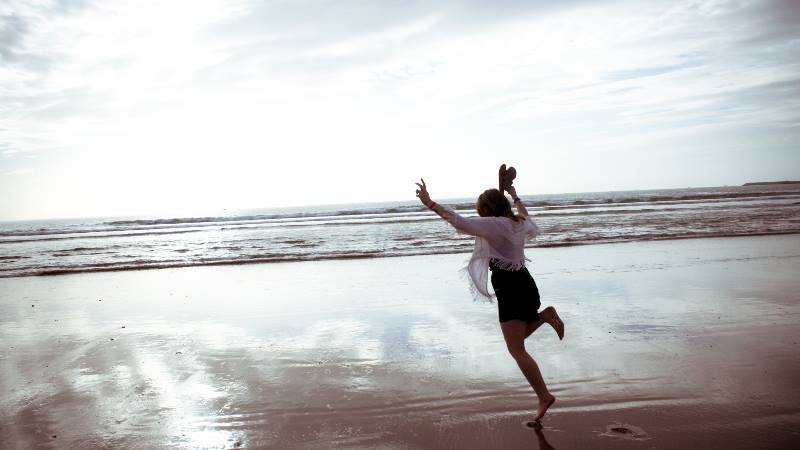 Photo Credit: By the Author
Allergies mean having to have many different products that simply have to be used daily. Saying that, you don't want to be carrying around big bottles of shampoos/creams etc. In that case, the silicone travel bottles are amazing.
The reason why I'm talking about the silicone ones specifically and not the standard plastic bottles is that these do not leak, they are super easy to use and… Well they look super cute too.
Suncreams for Sun Allergy
If you have sun allergy (PMLE) or even prickly heat, Eucerin Sun Cream Gel and Allergy Protection is by far the best thing I've found. This is pretty much the only cream that works for my PMLE when the sun is very strong and when I plan to spend a day at the beach etc.
Another favourite of mine for less 'beachy' days but still good is the Soltan Sensitive Hypoallergenic Suncare Lotion by Boots UK.
Laundry detergent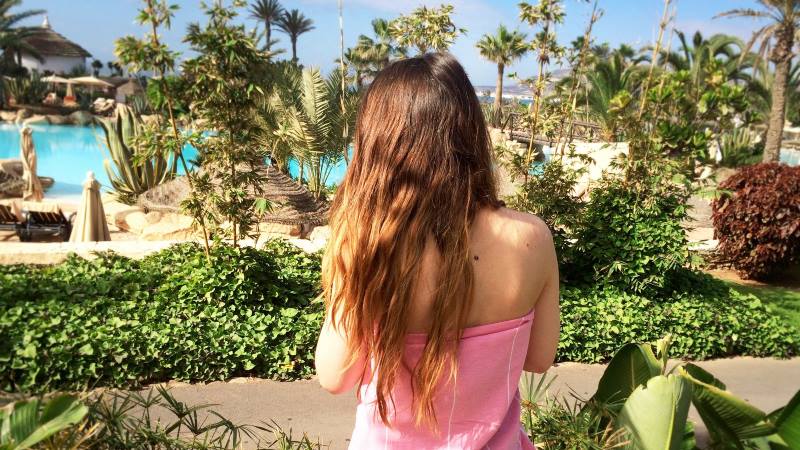 Photo credit: By the Author
Pack a few laundry detergent tablets that you know you can use and place them in a soap box for example. This is especially useful for when you're staying at a hostel or accommodation with access to a washing machine.
Note: If you are very sensitive to other washing powders, be extra careful, as most likely there will be traces of the previous one. If you have the option, try and ask the person before you to use one of yours – which will save them money and you'll have the extra safety. Winnings, for both.
Ok so this is about it, for now anyway. Enjoy your travels and stay safe! For more healthy travel tips check this: How to stay healthy on the road.