This summer, work on your tan while discovering some of the best beaches in the United States.  From the tropical islands of Hawai'i to the party atmosphere on South Beach, America's sand and sun will make you want to grab the next ticket to the nearest coast.  So pack your towel, sunscreen, and a good book before hitting the sand.  But, first, do a little research by looking at our list of America's top beaches.
South Beach, Miami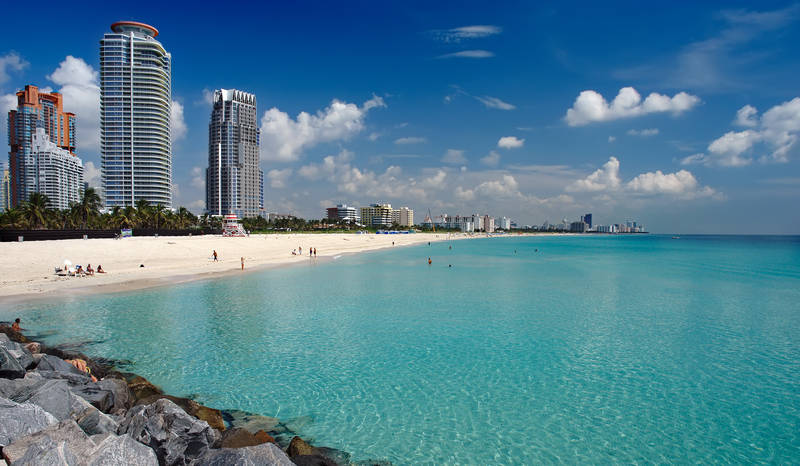 Nothing says summer like a South Beach trip.  It's not only one of the best beaches in Florida, but one the best beaches on U.S.A.'s East Coast.  And, it consistently brings the Latino flavor, sand, sun, and fun, drawing partygoers from all over the world.  The over-the-top nightlife in South Beach lures many of the top celebrities, making it the place to see and be seen.  Plus, South Beach also offers great dining experiences and high-end shopping.  And if you want a little culture, the Art Deco District offers more Art Deco architecture than anywhere else in the world.
La Jolla Cove, San Diego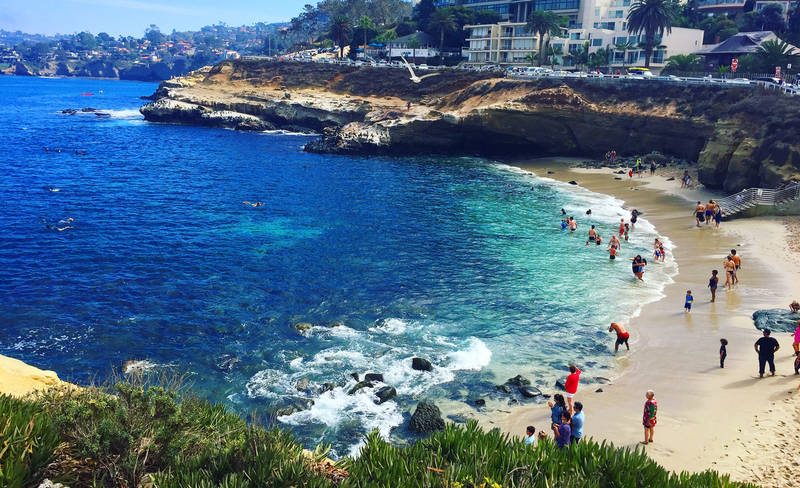 When Californians think about La Jolla, they imagine Ferrari dealerships, multi-million dollar homes, and an overabundance of plastic surgeons.  And, all of that remains pretty accurate.  A La Jolla trip promises some of the most pristine beaches on the west coast.  But, out of all of them, La Jolla Cove reigns supreme for its natural beauty, relative seclusion, and water sport activities.  Walled in by sheer cliffs, this picturesque beach draws in snorkelers and scuba divers who want a look at the rich marine life below the surface.
Myrtle Beach, South Carolina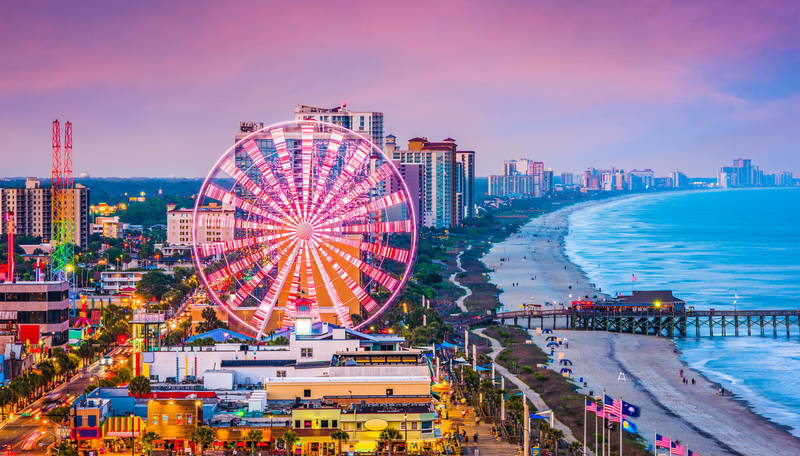 Myrtle Beach probably represents the biggest underdog on this list of America's best beaches.  And, that's probably because both Americans and foreign tourists automatically bring up California, Florida, and Hawai'i when discussing the country's top beaches.  But, there's a lot to be said for the immensely popular East Coast getaway known as Myrtle Beach.  As one of the best beaches in the United States with white sand, activities range from fishing, crabbing, hiking to bird watching, biking, and of course, sunbathing.
Ka'anapali Beach, Maui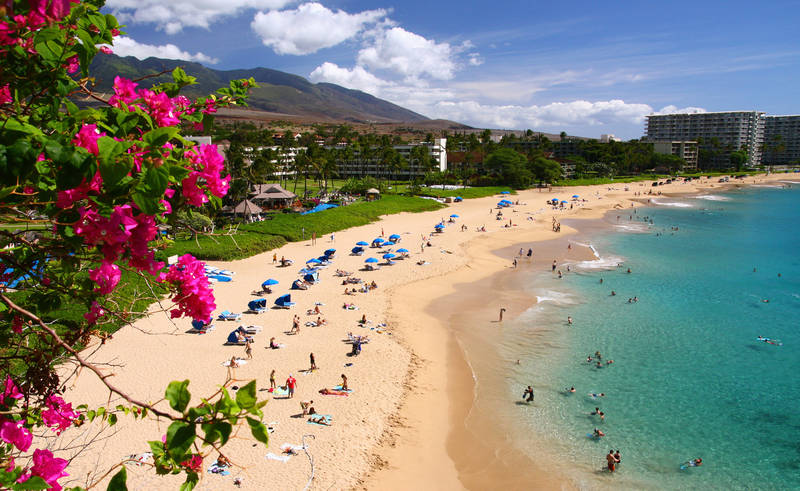 Anyone who has been to Hawai'i knows that you could create an entire list of America's best beaches simply by naming the best beach on each island.  But, for the average visitor, Ka'anapali Beach on Maui delivers the best balance of natural beauty and modern amenities.  Once used as a retreat for Hawaiian royalty, Ka'anapali Beach now plays host to 7 resorts, high-end shopping, and world-class restaurants.  And, on the north side of the beach, Black Rock remains a famous place to do a little snorkelling.  It's one of the best beaches in the United States with clear water.
Zuma Beach, Malibu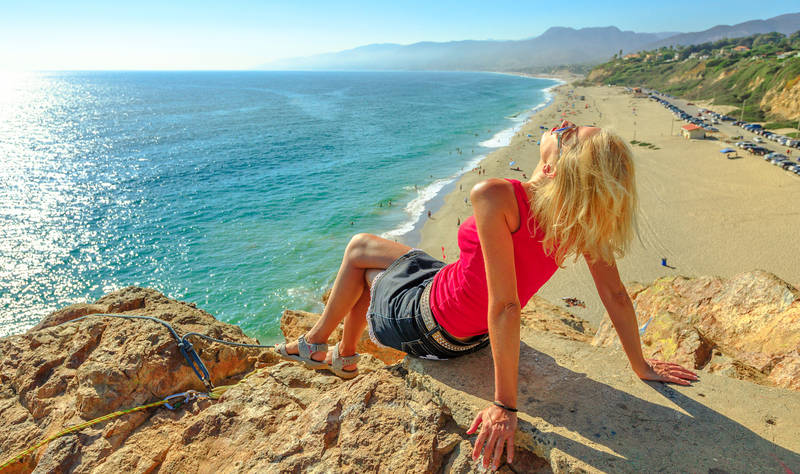 Of all the beaches in the world, Zuma Beach in Malibu, California probably represents the most likely place to spot a celebrity on any given day.  Yes, you could say you're more likely to bump into a star at Cannes during the film festival; but, Malibu serves as a daily refuge for celebrities trying to escape the traffic, smog, and the general craziness of Los Angeles.  On weekdays, look for movie stars creeping out of their mansions to walk their dogs.  And, weekends can bring a slew of beachgoers; so, you'll really have to keep your eyes peeled for Malibu's famous local residents.
Hey there!  What's your favorite beach in the United States?  Let us know in the comments and we just might add it to the list during our next update!