Marrakech, the city that bursts with colours, and a hive of activity and sound that rises from the souks and busy streets. The Moroccan wonder that will have you under its spell in no time at all! A place that will send all your senses into overdrive. Time to prepare for a place unlike any other.
From the old town known as Medina to the modern centre, Marrakech is the perfect place for a Moroccan adventure. It's the starting point to venturing into the Atlas Mountains, popular for touring, walking and winter sports, but it's the souks and parks that really make Marrakech special. What should you do? Where should you go? We take a tour around the city and into the mountains and desert beyond.
Around Marrakech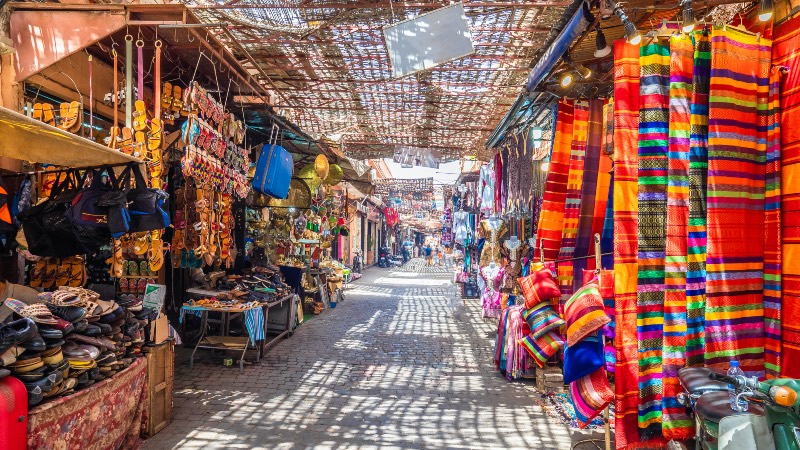 The souks are a big deal here, rich in colours and smells and sounds. Head to Medina and its labyrinth of Souks is a trip in itself. The historic marketplace of Jemaa el Fnaa is great for food and clothes shopping. Oh, and getting that Moroccan cultural vibe. 
For a slice of culture, the following areas and attractions should be high on your list, visit one or visit them all.  
Dar Si Said Museum of Moroccan Arts and Crafts
We mentioned the parks were special, and for good reason too, they are an oasis of calm. You can also add some gardens to explore to intersperse your souk shopping with some nature on the trip. Two top examples offering stunning views of the Atlas Mountains and tropical surroundings are:
Plenty there to keep any adventurer entertained! And onto the Atlas Mountains that loom large, ready to engulf the city.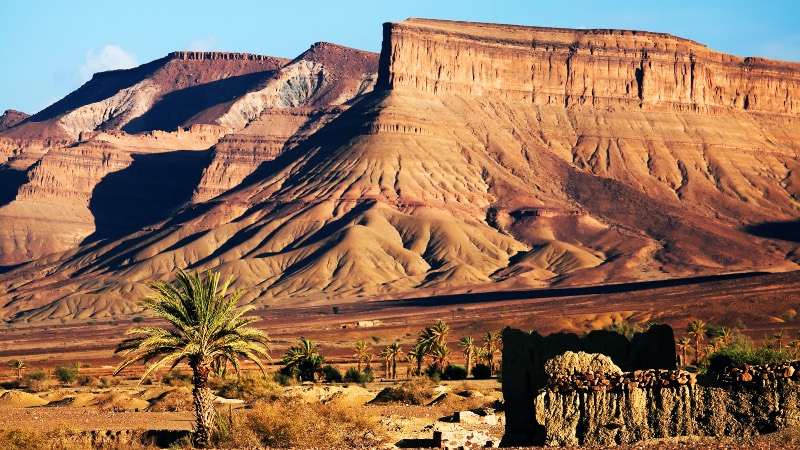 A trip to Marrakech will mean you'll inevitably see the mountains as the backdrop to this city. Seeing the Atlas Mountains in the near distance makes for an enticing trip. Well, drag yourself away from the Souks and gardens and spend some time getting that mountain air. Ah, breathe it in!
You also get to see exotic plants, colourful cliffs and beautiful mountain streams. It's a time to get that camera out and snap away, whether on a hike or organised tour.
From Marrakech's old town of Medina to the nearby mountain, this is a destination that will enthral those that seek rich traditions and the beauty of nature. It's a Moroccan city that will leave its imprint on you. A gem on the edge of the dusty deserts.