Looking for a city break this winter, then put Dusseldorf on your list of possibilities. And then once you've read this article, scratch the others off and put this German city on the Rhine to top. Dusseldorf won't disappoint. For this city of business, banking and fashion has architecture to woo you, a pulsing, upbeat nightlife and thriving art scene. Oh, and it's as posh as they come!
Dusseldorf delivers in keeping you entertained. Especially if you like a beer or three! Which may be as good a reason to spend a weekend here. We'll come to that area of entertainment further into our tour.
Once you've got past the Gucci shoes and Armani suits of the Dusseldorf crowd going about their business, there are several places to visit across your few days here to wet your travel appetite. So, let's delve in and look at 5 things to do in Dusseldorf.
1. Marktplatz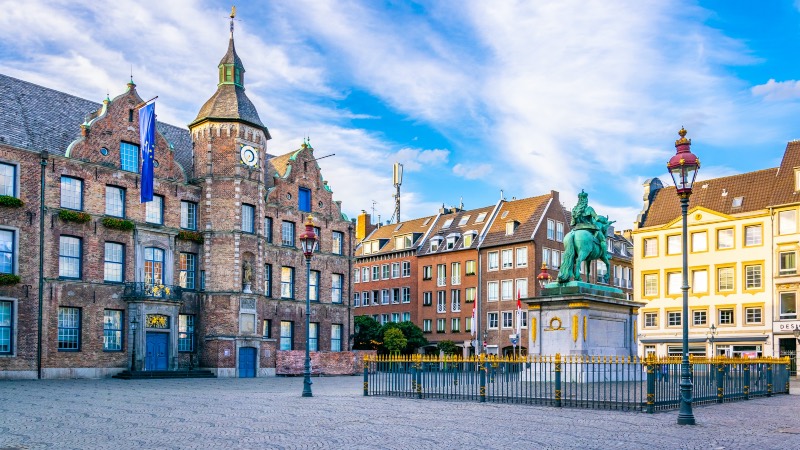 A wander around a city square of a bustling destination is one of those joyous experiences that helps to reveal its true identity. This historic place won't disappoint. Time it right and you'll enjoy the street scenes of the daily market at Karlsplatz Markt. You might even pick up a bargain or get to taste some of the local cuisine.
2. The Museums
Head for a museum to fill up on your culture, and Dusseldorf doesn't disappoint. You have K21 Standehaus (19th-century parliament building), a clutch of art galleries, K20 Grabbeplatz, Museum Kunstpalast, Hetjens Museum, KIT and NRW-Forum Dusseldorf. Some hark back to displaying works from older times, but the final one covers the thriving modern art scene. Plenty there to keep you busy if the sun isn't shining.
3. Rheinturm
Looking for a view? Then this is your top choice at the southern end of Rheinuferpromenade. A pleasant walk and then head up 164m to get a view across the city. This observation deck also has a revolving restaurant, so you could conceivably enjoy the views while munching on your lunch or dinner.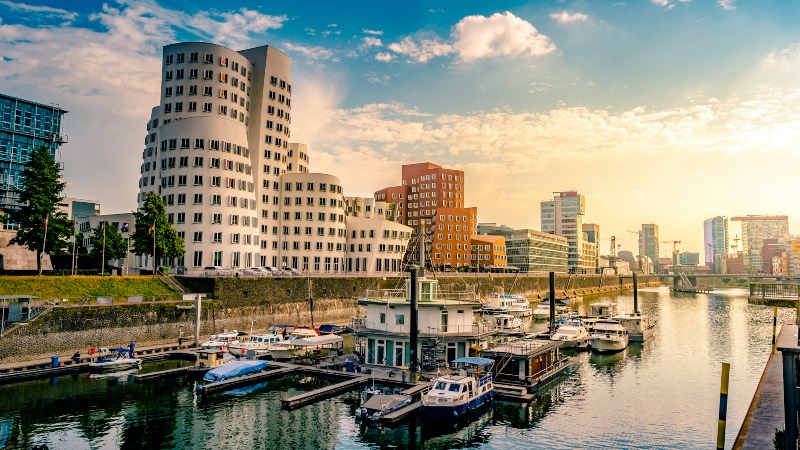 As you look out from the heady heights, you'll no doubt see the Rhein River. Time then to take a cruise. You'll get to see the city and the famous Gehry buildings along the Media harbour. Start your journey in the old town, and once the boat tour has returned you, it's time to head for that beer in the Alstadt. See, we got there eventually!
5. Alstadt
With its pre-war architecture and countless beer houses, visiting the Alstadt means you're in for a joyous evening. Join the crowds of locals and immerse in the atmopshere, taking in all you've seen and done with a fine beer (or drink of your choice).
Dusseldorf delivers in so many ways, from the harbour area to the old town with its architecture and the beer taverns. The museums to cruising along the Rhein. That's reason enough to give this city your attention. Has our 5 things to do in Dusseldorf helped sway you?
If it has, and you've visited. Why not let us know what you thought by commenting below.