Picture the scene. You're in Prague. Standing looking out across the city from the top of the hill, you see classically styled buildings and churches. Look down and there's the famous Charles Bridge. Buskers and artists vying for trade as the crowds mingle and make their way across the bridge. It's such a joyous scene. Prague is a wonderful city, you ponder, a really wonderful city.
And for good reason, too. Prague really is a delightful city, full of cobbled, winding streets and squares full of activity and laughter. It's what makes Prague a go to European destination. A city full of exquisite features and attractions that'll keep you occupied whether it's for a few days or longer. What does Prague offer to delight those that walk on its cobbled pavements? We give you the best things to do in the city and beyond.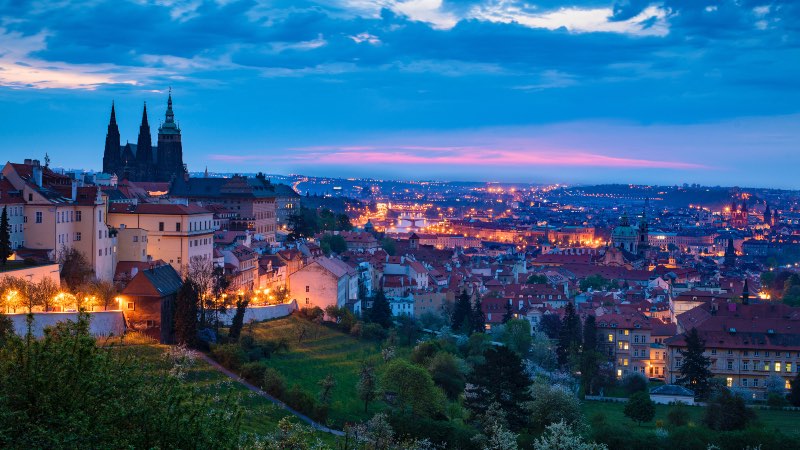 You know that view I was talking about in the introduction. Looking out over the city. Well, that's from up here at Prague Castle. You can't miss it, for it dominates the skyline. It's a hodgepodge of differing architectural styles, however, it's an attraction still worth exploring. Home of the Crown jewels and many other treasures, you aren't short of history filled fun here.
I mention history, you'll find the Jewish quarter. Poignant and heart-breaking in equal measure. It's well worth exploring and learning about. It'll give you a new perspective of the city you can be sure of that.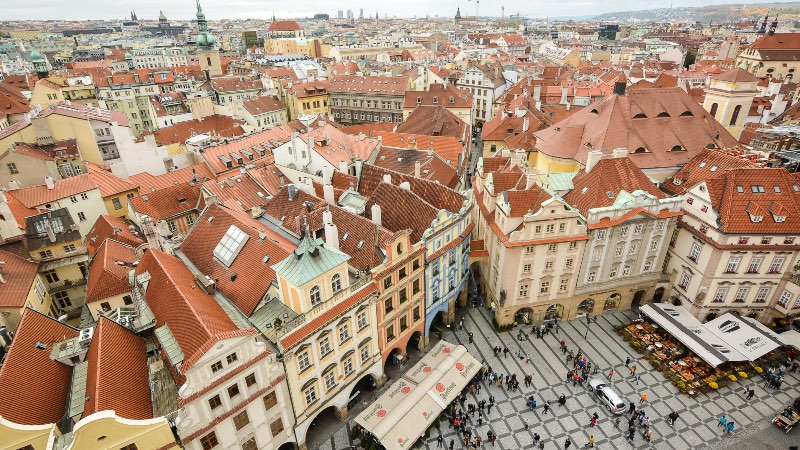 One of the outstanding features of Prague is that so much of it is just so darn beautiful! The buildings, however mundane, have something to catch your attention. The thing is, you need to keep your eyes peeled in all directions. Up, down, sideways! And when you get to the squares, like Wenceslas Square, just be sure to stand for a moment and take it all in. Priceless.
See Prague a different way!
This is a city best explored by foot, although you have alternative forms like a Prague hop-on hop-off bus tour. You can, if walking has made you tired, try out some different exploring. Of course, there are cruises along the river, but why not try something a little left field? Scooter, Sedgeway? Take your pick.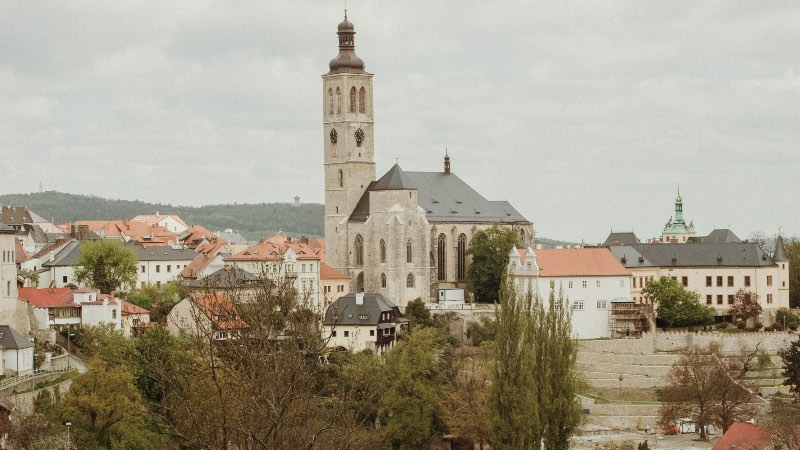 Finally, if you think Prague is beautiful, then wait till you've checked out some towns and cities close to the capital. You are in for a treat. Kutná Hora and Karlovy Vary will be like the cherry on top of the cake. Small but stunning places, full of history to explore and get the full Czech experience. Oh, you lucky people. 
Prague is a city that'll draw you in and not let go! The more you uncover and explore, the more you will fall in love! If you can find the spot, sit by the river (it's by Charles Bridge) and contemplate all you've experienced. Listening to the sounds of people on the bridge above, laughing and having fun. You'll appreciate it. Prague has stolen my heart. I'm sure it will capture yours too.