Taipei on first impressions may seem a mishmash of cultures and with its blend of Chinese and the fusion of Japanese. American and South Asian influences. And frankly there is nothing wrong with that. It makes Taipei a unique and interesting place to explore. For this city, along with its mix of cultures is a living museum where you'll find top attractions, cheap but quality food to eat and experiences that will live long in the memory.
Near neighbours like Hong Kong and Tokyo may steal the limelight but overlook Taipei at your peril. With a superb public transport system, that's cheap and easy to use, plenty of green spaces and street markets selling yummy food. Well, it's got the balance spot on.
So, during your Taipei stay, where should you go, and what should you see? We look at 5 of the best things to do in Taipei.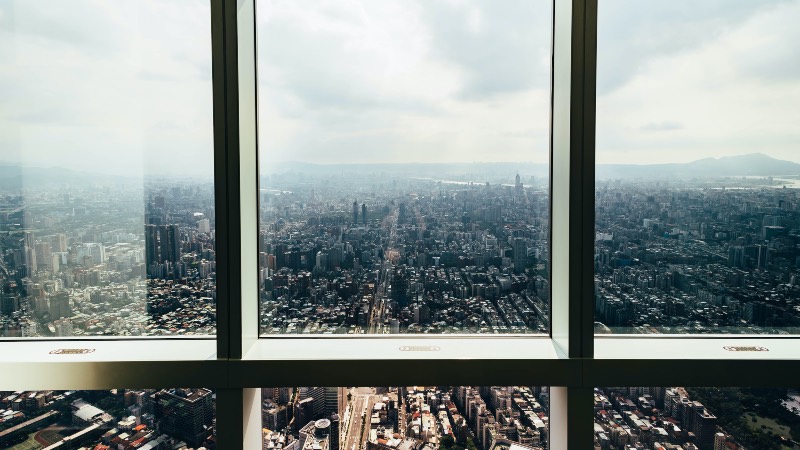 It's distinctive, that's for sure! Stretching high into the Taipei sky! Taipei 101 is your place to go to get the best view. Once you've got your stomach back from the elevator ride up! It's fast! You'll be on the 91st floor and the whole of the city is before you! Jaw-dropping may be a clique, but it's true. The mountains make for a stunning backdrop. It's a marvel of engineering and makes for a great place to kick-start any visit here. 
Having headed up high and caught the views from the Taipei 101, you'll see that mountains surround the city. A trip along the Northern Coastline is a fantastic way to get some idea of what that beauty is like beyond the concrete streets. Yehliu Park's rock formations are well worth the trip and the sweeping coastline views are stunning to the eye. It'll be a memorable exploration; you can be sure of that.
3. Shilin Night Market
Did you know many Taiwanese don't have kitchens! They eat out and it's easy to see why once you've visited the street food stalls and night markets. It's cheap, so a winner in anyone's book. Shilin Night Market is the most famous and can be very popular. Street style snacking, shopping and games are the order of the day. It's a covered market, so the weather shouldn't stop you from eating and having fun! Oh, and just dive in if you're not sure. You might be surprised.
4. National Palace Museum
If you are a fan of Chinese art, then a visit here will ensure you see one of the world's largest and best collections. There are all sorts to look through, including paintings, statues, ceramics, and religious objects. It's quite the place, and well worth exploring.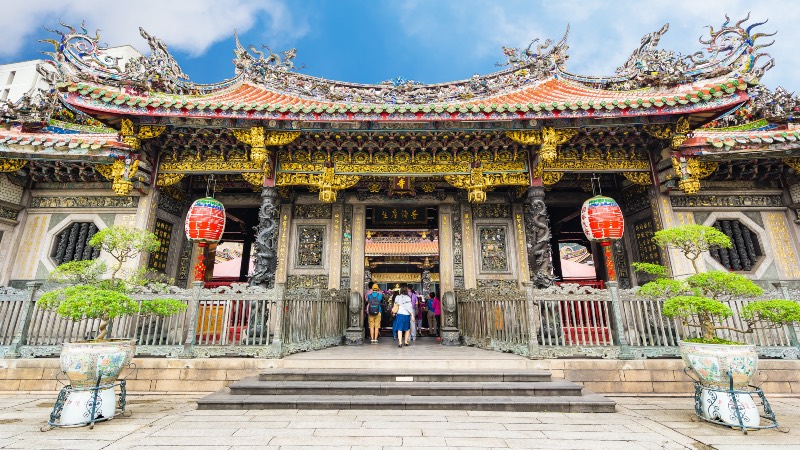 It's one of the city's top religious sites, which was founded in 1738. Once here, you'll be able to explore Taiwan's folk faith and its unique temple arts and architecture. Be warned it's a tourist favourite. There will be crowds if you head there during the prime time of day. Making an early morning or evening visit the best time to visit. 
We've given you five, but there are many more. Just wandering the streets and soaking up the atmosphere is an experience. Taipei is an odd place, but it's one that will ensure you enjoy wonderful memories.