Bid au revoir to the big city and enjoy these charming French escapes for a day or two, just a stone's throw from the country's capital.
1. Eze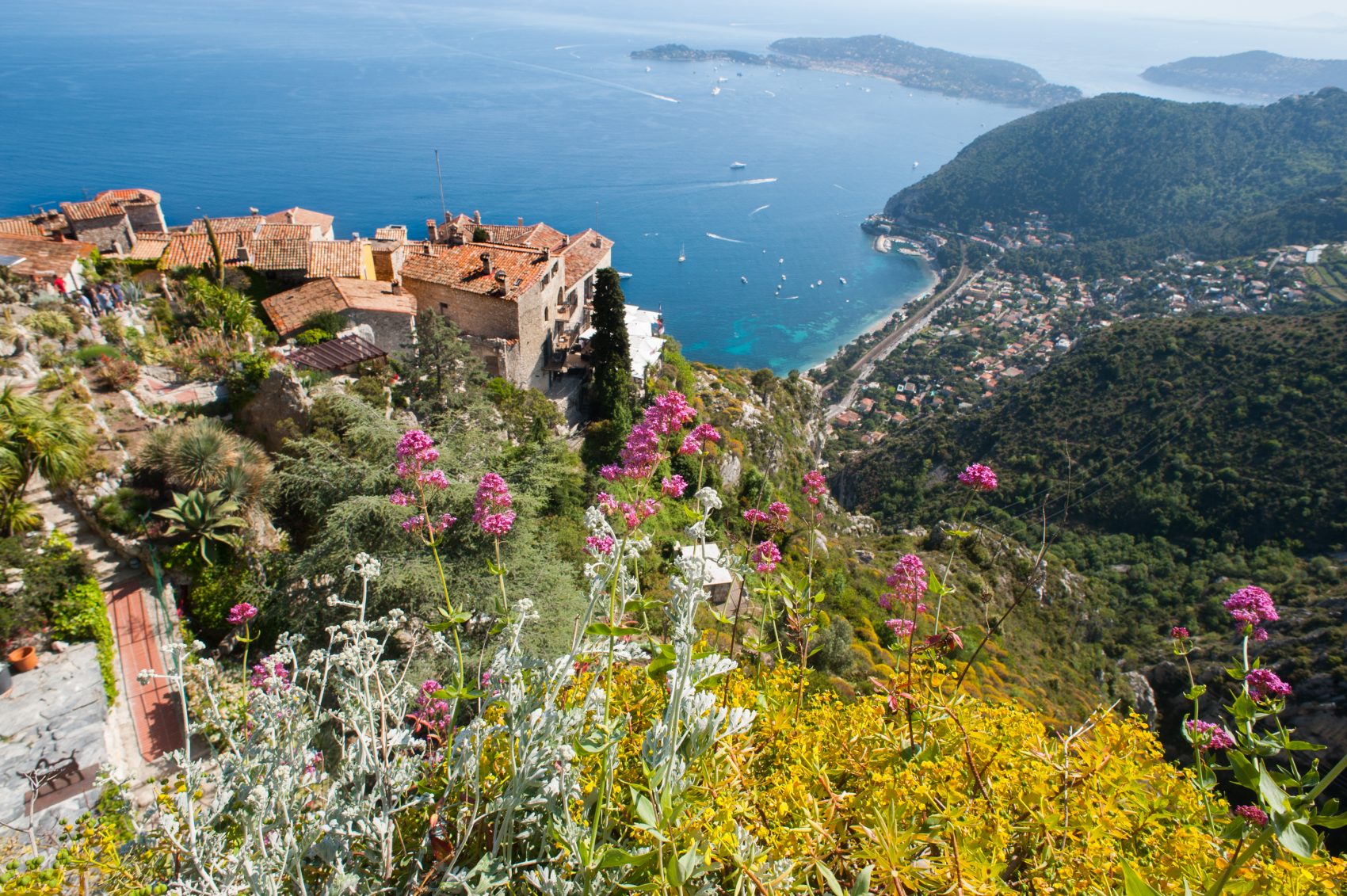 Perched on the craggy hills of Southern France's Provence region sits the medieval town of Eze, a gem of the French Riveria that's earned a superb reputation among tourists and locals alike. Centred on the ruins of a 12th century castle, this ancient village is the home to fine French artistry and boasts an age-old historic charm and a simplicity that is arguably lacking in its more popular neighbouring towns of Nice and Cannes. It's rough and ready appeal complete with rambling streets and a higgledy piggeldy set up mean there's something new to uncover around every corner of this eagle's nest town.
Getting there: Set high on the hills around 1400 feet above sea level, Eze is not the easiest town to reach. About six and a half hours by train from Paris, this traditional village offers plenty to see and do, and is well worth the travel.
Must do's: Get a good work out and pay a visit to The Church of Our Lady Of Assumption, a distinguished, 18th century treasure at the town's pinnacle, just a 15-minute walk from the town's centre.
2. Mont Saint Michel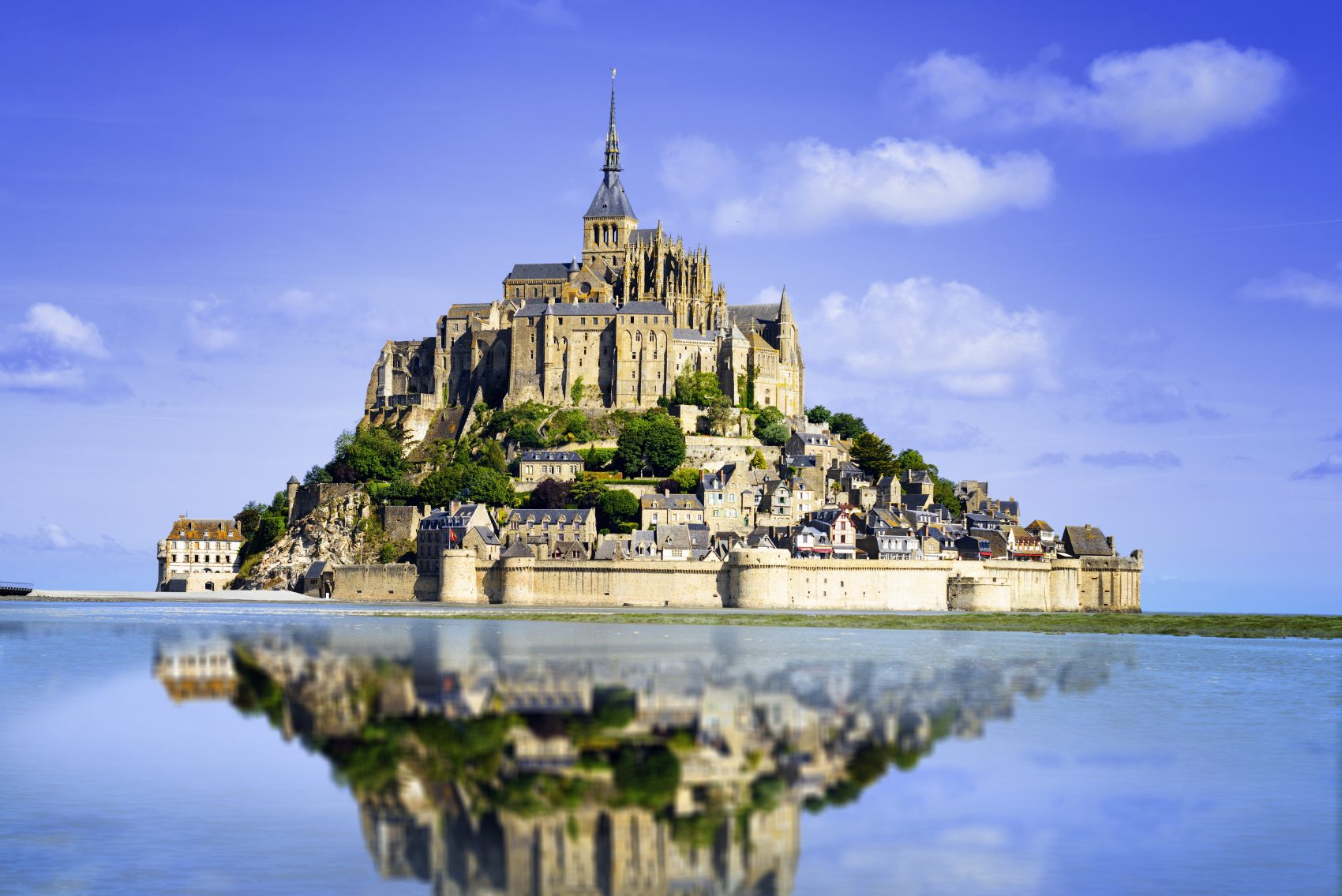 Straight out of a fairy tale, it's easy to see why the epic 11th century castle, Mont Saint Michel, is the second most-visited tourist destination in France. Perched on a rocky islet surrounded by the bays of Normandy, Mont Saint Michel stands alone as one of the most awe-inspiring castles to date, its surrounding city sprawling from the castle's walls in a charming shambolic fashion. Perhaps what most sets this UNESCO World Heritage site apart is the castle's unique setting. Surrounded by ocean and subject to harsh coastal weather conditions, this castle is a rare find both architecturally and aesthetically. Enjoy charming artefacts and period-style of years gone by at the town's shops, museums, and houses, with most buildings dating back to the 15th and 16th century.
Getting there: Travelling from Paris to Mont Saint Michel is a three and a half hour trip by either train or bus.
Must do's: The main destination for pilgrims and tourists to Mont Saint Michel, the Benedictine abbey and castle is complete with neo-classical architecture and boasts incredible views of the bay below.
Isango insider tip: Fancy something a little further afield? Team your Mont Saint Michel trip with a visit to the nearby D-Day Beaches that line the Normandy coastline. Have a peek at our tours and witness the sites of historic WW2 battles and the D-Day Landings first-hand.
3. Bordeaux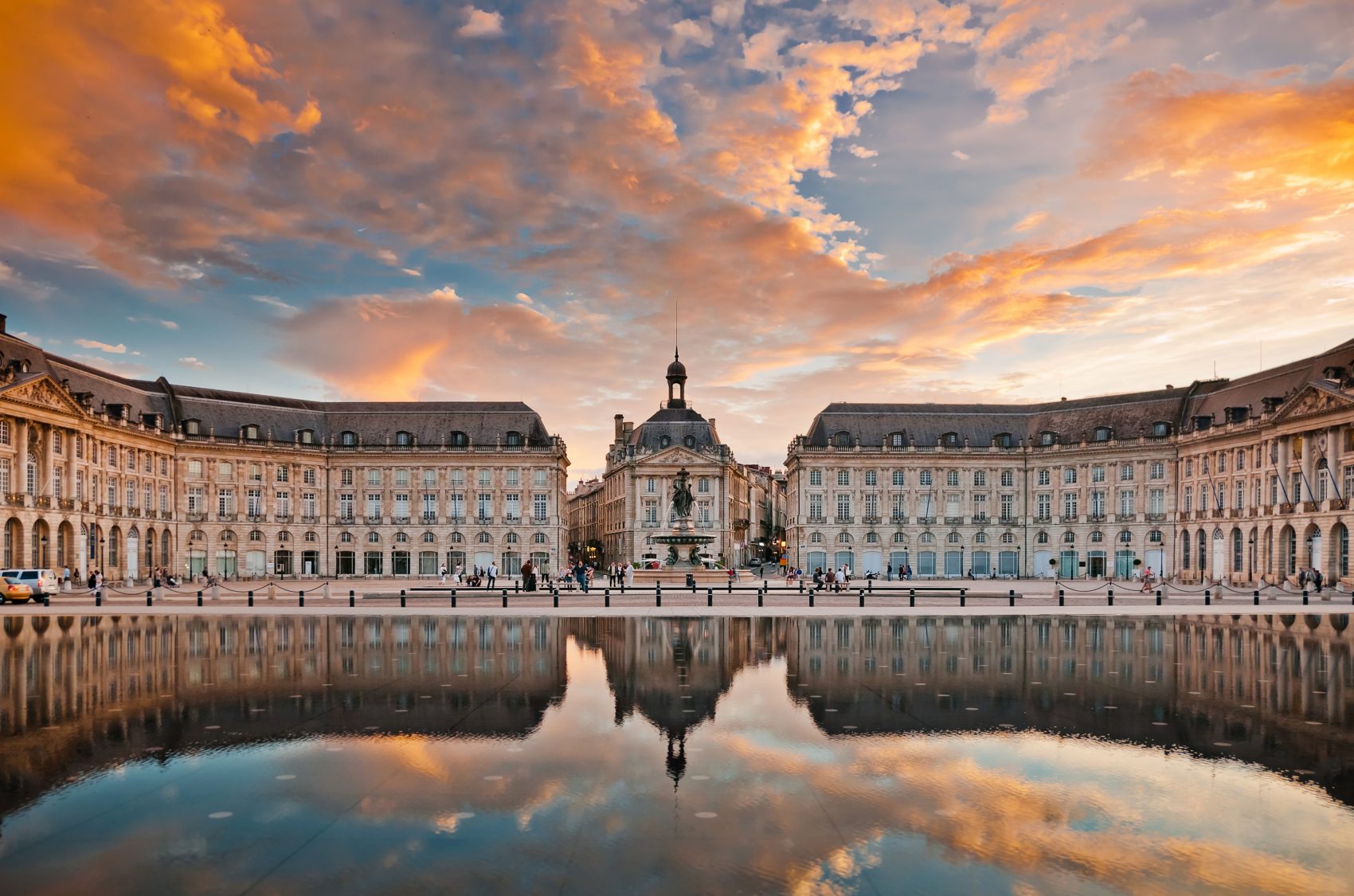 With epic 18th century architecture and alluring neoclassical boulevards aplenty, it's almost feels that time stands still in France's Bordeaux. However, the largest UNESCO Heritage-listed urban site delivers much more than a history lesson for visitors to the region. A large student population, refurbished quaysides, and converted colonial-style warehouse shops have revived this once-sleepy port town into a modern yet quintessentially French destination.
Getting there: Trains run regularly from Paris to Bordeaux-St-Jean station, with an average journey time just over four hours.
Must do's: The spectacular views of the Palace de la Bourse from the Mirrior d'Eau – the world's largest reflecting pool – alone make Bordeaux worth the visit.
Isango Insider tip: Visit the many wine bars dotted throughout the town and partake in a splash of the famous elixir; not having a drop of Bordeaux in this city would be slightly criminal. For serious students of the grape, head to the nearby vineyards by bus or bike for a wine tasting.
4. Chamonix Mont Blanc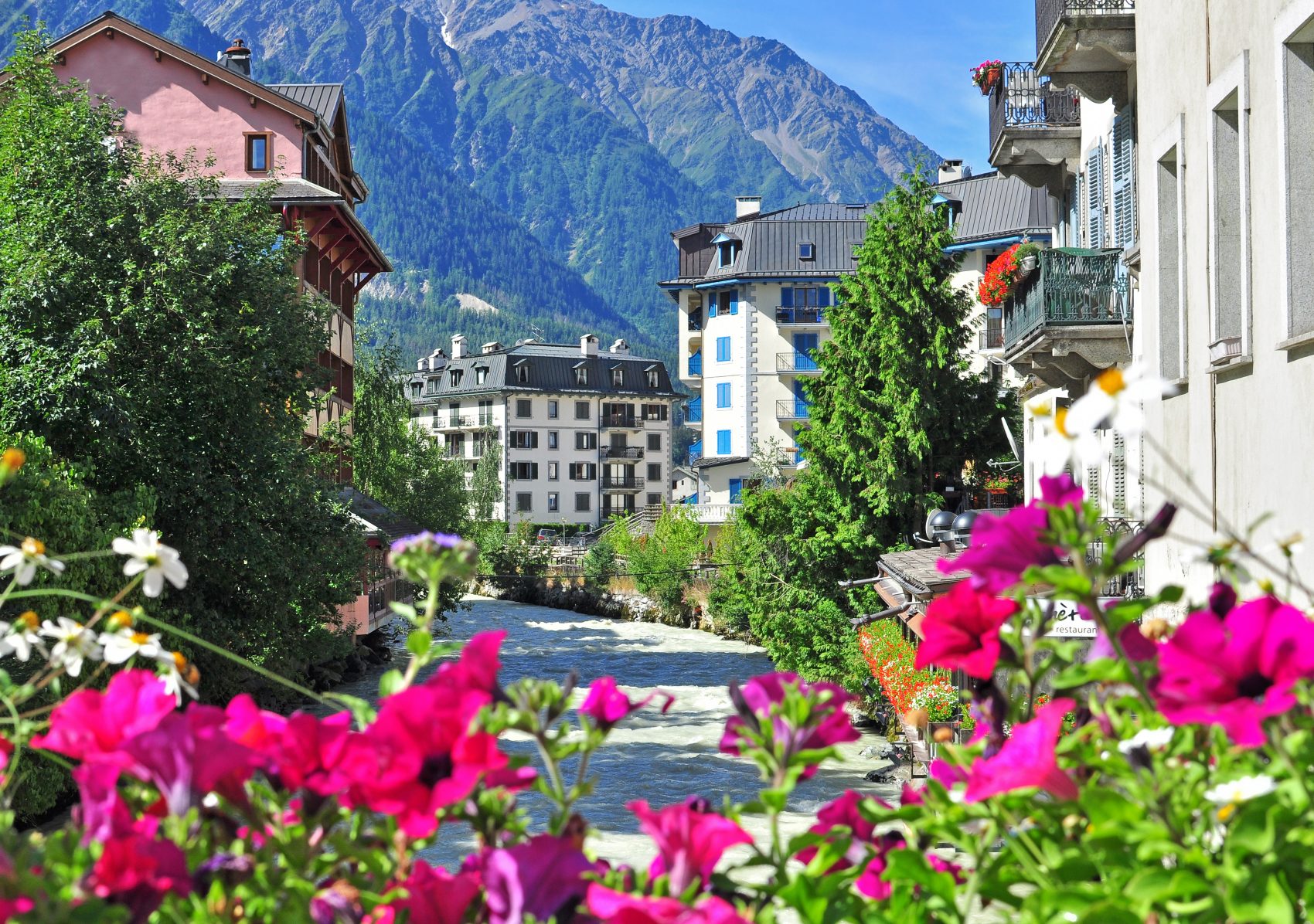 Whether you're into hiking, skiing or just fancy a spot of shopping, Chamonix Mont Blanc is the go-to cold-climate getaway for respite from the restless streets of Paris. Hosting the first winter Olympics in 1924, Chamonix Valley has been regarded worldwide as a leading tourist destination for mountaineering and snow-sport exploits for decades. Although a mecca for skiers throughout winter, Chamonix also boasts a seemingly infinite list of things to do for those less active visitors too. Toeing the line between the needs of both visitors and the region's natural environment, Chamonix has emerged as an evocative metropolitan town, where contemporary and classic builds rub shoulders in an unexpectedly charming fashion.
Getting there: Just under seven hours via train, this trip is just about doable on a long weekend.
Must do's: Take the Aiguille de Midi cable car for jaw-dropping views of the alps, and enjoy a ride on the steepest vertical ascent cable car in the world, taking you 3842 metres in the open air.
isango! insider tip: Tight on time? Why not try our Chamonix Mont Blanc experience that delivers the very best of Chamonix-Mont-Blanc in a day.
5. Versailles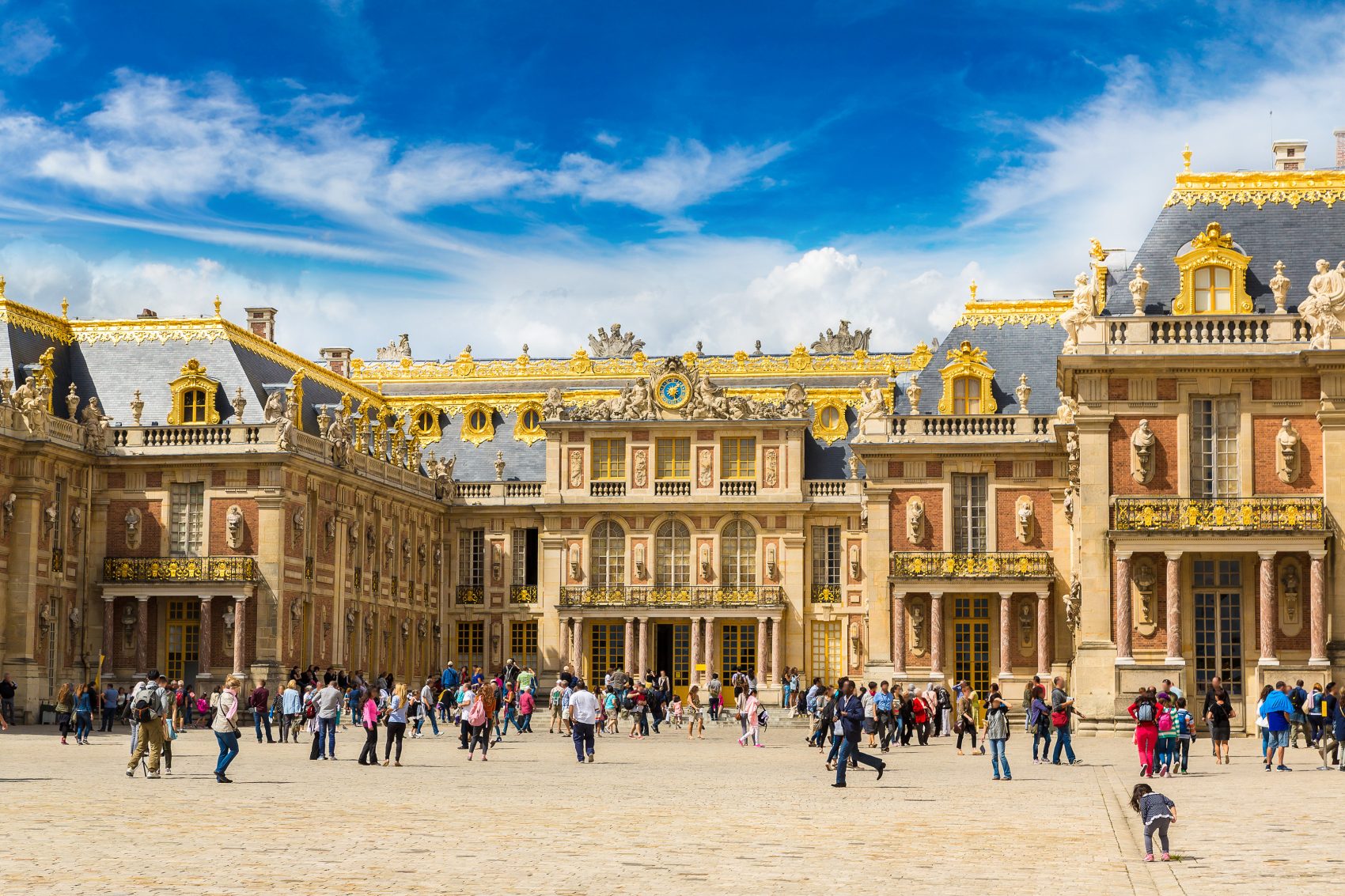 No French getaway guide is complete without Versailles. Just 22 kilometres from Paris, this town is home to one of the most impressive feats of imperial architecture to date, the Palace of Versailles. As the humble abode for generations of French royalty, the Palace of Versailles was the birthplace of some of France's most significant historical events – home to iconic Marie Antoinette, and the site that marked the end of WW1 with the signing of the Treaty of Versailles, to name just a few. Today, Marie Antoinette's old stomping ground and the pillar of French royalty remains utterly flawless, with sites including the spectacular Hall of Mirrors and the Gardens of Versailles well worth a visit. Built around the palace, Versailles' city holds its own, with a chic foodie scene and plenty of independent shopping boutiques to keep visitors busy in between their palace ventures.
Getting there: Versailles city is a mere 20-minute train ride on the RER from Paris.
Must do's: The Royal Apartments at the Chateau de Versailles are magnifique.
isango! insider tip: Remember to book your ticket in advance, this sought-after destination is known for its lengthy queues. Have a peek at our guided tours with skip-the-line access.
6. Burgundy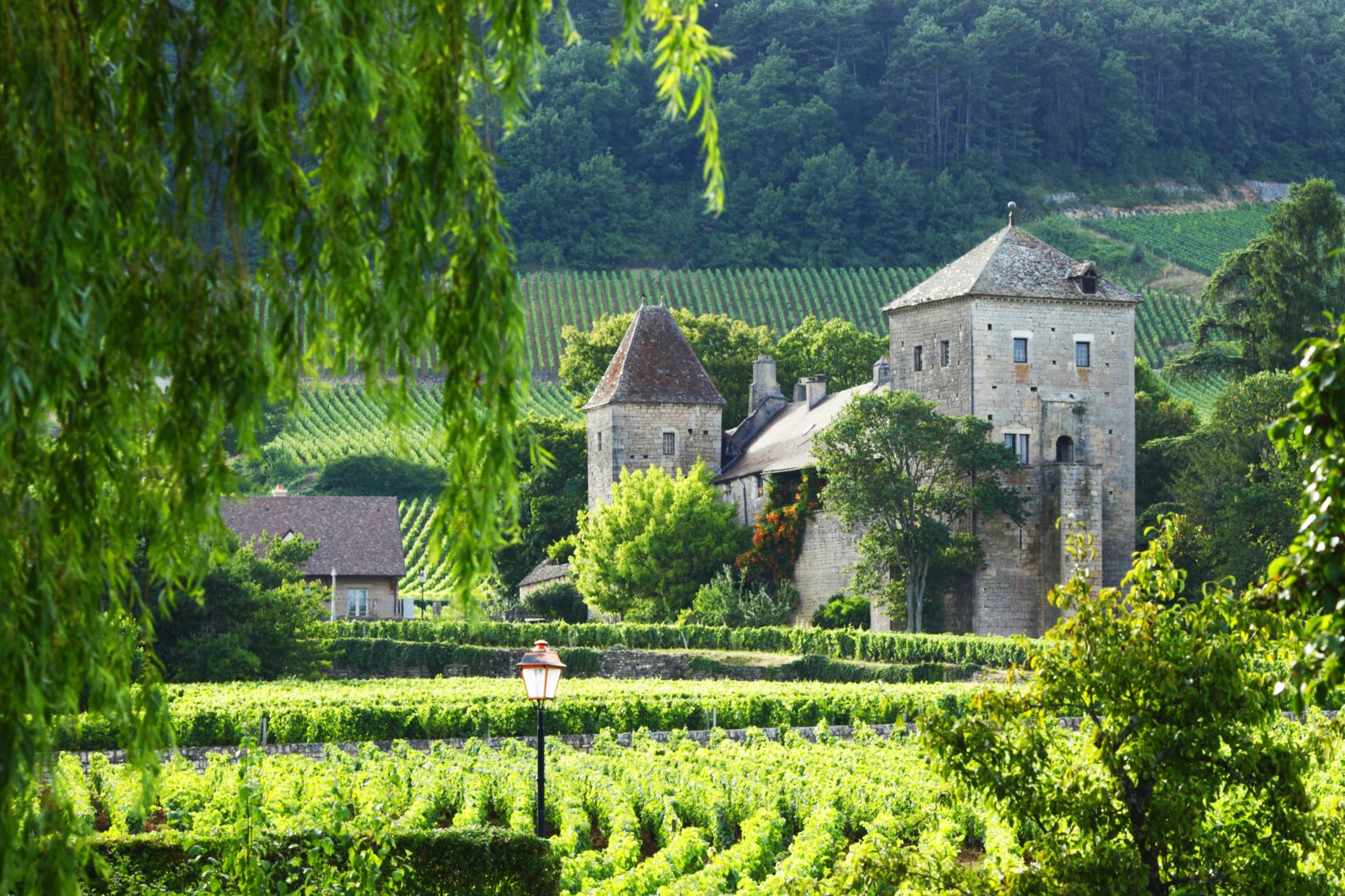 We couldn't conclude without mention of France's epicentre for food and drink; Burgundy. In this wine country, the green hills and stark apricot fields seem endless, interrupted only by the odd medieval village and an occasional stone-slab farmhouse. It is this mixture of architectural heritage, dating back to the Middle Ages and further, and the region's rich harvests that give Burgundy it's unique appeal. While food and wine-based activities reign supreme, Burgundy is also an adventurer's paradise. Bike rides through the Côte d'Or vineyards, canal cruises along Yonne's waterways and hot air balloon rides across the region barely scrape the surface of what's on offer for lovers of the great outdoors in Burgundy.
Getting there: The quickest trains take just over five hours to reach Dijon, the region's charming capital in northern Burgundy.
Must do's: Take in Burgundy's unspoiled natural environment at the Morvan National Park. Spectacular forestry, countryside, lakes and streams span 170 000 hectares of parkland.
isango! insider tip: Burgundy is the Anglicised name for the region, to the French, it's known as Bourgogne. Keep this distinction in mind on your travels; embarrassing French faux pas are the worst.