Eight months into my move from Sydney to London, I'm taking stock of my life in old London town; revealing the good, the bad and the ugly … and all that wasted money on ubers.
I moved to London with the best of intentions. After a whirlwind two months of travelling abroad through the UK, France, Italy and Ireland, plus a brief pit stop in Germany (Oktoberfest was a beautiful yet brutal few days), I finally headed to London; fresh-faced, eager, and just slightly apprehensive.
I envisioned life in a series of London-esque movie-reels: me running in the rain – cute umbrella in tow [smiling], me on the tube – sharing a laugh with strangers [smiling], and me in my cute pastel Victorian house in a lovely, and surprisingly affordable, location (Notting Hill, of course), [you guessed it, smiling]. However, the city of London is a beautiful and cruel master, and it didn't take long for my movie-reel fantasy to come crashing down on my blissfully unaware head. I had a lot to learn. Six months down the line, here are a few home truths about life in London that my younger, more naïve self definitely missed.

The beginning of my London adventure – when carrying umbrellas everywhere was still a novelty 
 1. I don't go out enough
Museums, the theatre, comedy, dining, clubs, bars and many, many pubs; if you can think it, you can do it in London. A population of 8 million+ means there's always something on in this city. Sadly though, many of my weekends have been spent nursing a hangover, in the midst of a Netflix binge, or just generally avoiding the tube. This must change. My second debut into London's cultural scene begins this weekend, starting with viewing a new exhibition at the city's finest museum, the Victoria & Albert.
2. I go out too much
If you weren't aware, Londoners – Brits in general, actually – love to drink. Couple that with an office based in East London's quirky and cool Shoreditch, and you can see where I'm going with this. My usual 'going out' excuse of "Why not? It's London!", works every time. To be fair, the never-ending line of cool pop-up bars and hole-in-the-wall eateries that you "have to try" makes this excuse all the more reasonable. Indulge me, please.
3. My well-meaning intentions of mini-breaks and weekend getaways has had a shameful start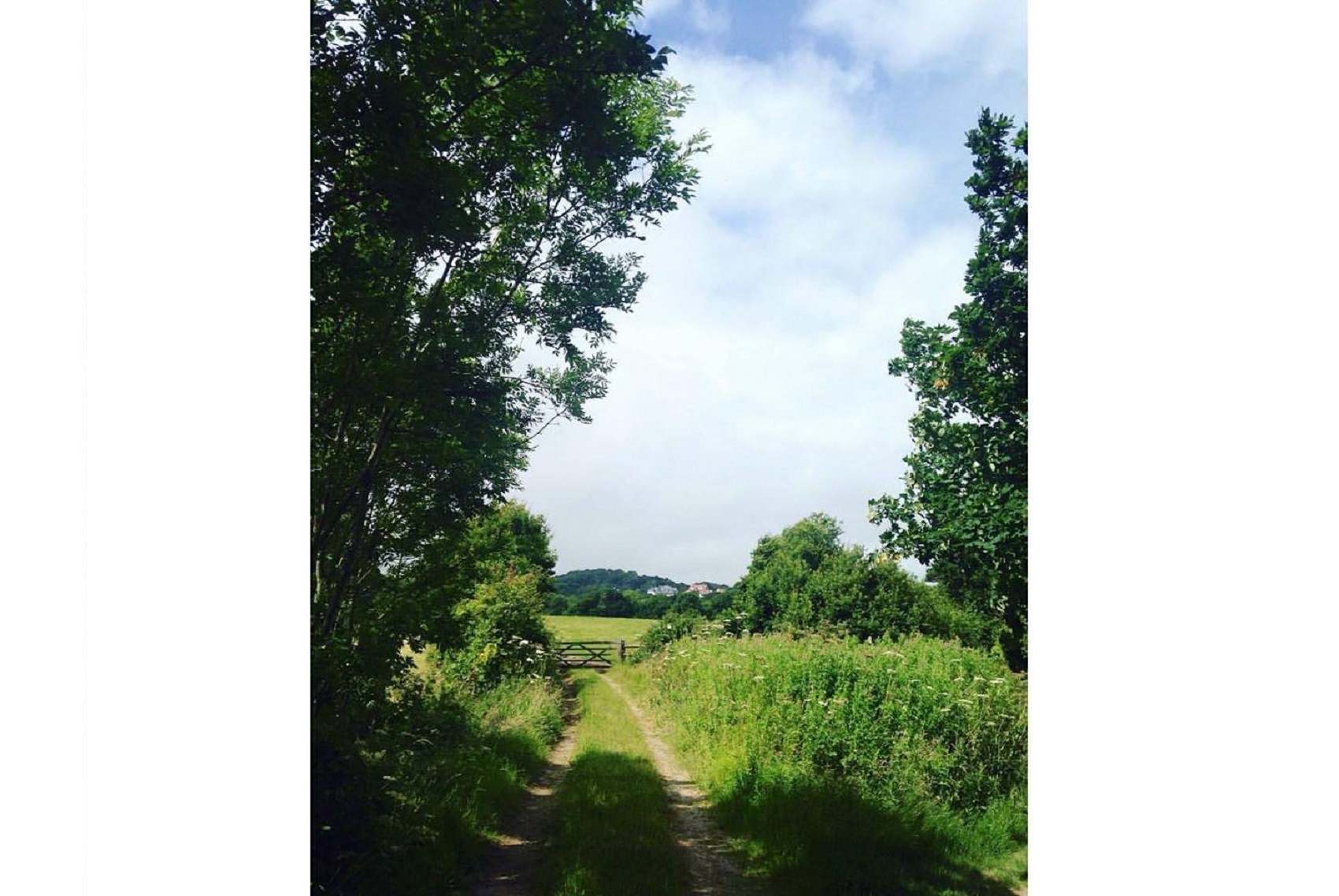 My one and only trip to the English countryside
This, my friends, is perhaps what I'm most embarrassed to admit. After living in London for just over six months, I have not yet been on one weekend away to explore more of Europe. I cringe even writing this.
I recently admitted this deep dark secret to my born-and-bred London friends, and they didn't seem nearly as horrified as I expected. That's the thing about living in London, you're spoilt for choice but yet, no matter how close the rest of Europe is, or how cheap flights are, by the time Saturday rolls around many a Londoner (myself included) will find themselves at their local pub, knee-deep into their third packet of crisps. The fast-paced nature of the city calls for a little hibernation at times.
The Sydney-sider in me is less forgiving than my London crew though. Having travelled more than 24 hours to reach this amazing continent, I should really explore more. So, I'm renewing my pledge; to travel well, and often, on the weekends. Someone follow up with me in six months time please.
4. People ask why I left Sydney, a lot.
One of the most common conversations I've had since moving to London goes something like this …
Them: So you're Australian?
Me: Yep.
Them: Why did you leave? It's so … sunny there!
Me: …
Don't get me wrong, Australia is amazing; there's nowhere quite like it, and if you haven't been I can't recommend a visit enough. I just struggle to understand those who cannot see London's appeal. I mean, it's London.
5. I'm not constantly [smiling]
Surprise, surprise. Despite my Four Weddings and a Funeral-style predictions, I am not always happy in my adopted city. Moving to a new place doesn't magically solve all your problems. In fact, sometimes it makes those problems even more difficult. Being without close family and friends in times of need can be lonely. After all, a problem shared is a problem halved. However, jumping ship does give you a fresh, new perspective that you wouldn't get at home, and opens the door for exciting opportunities to come your way.
6. I'd do it again in a heartbeat.
From Big Ben and the River Thames to historic pubs and lush parks, there's nowhere quite like old London town.