Do you like your Gothic structures and Baroque palaces? Then Bratislava, which may not have been on your visit list, should make its way up to the top! Since its independence from Czechoslovakia, the now Slovakian capital is a magical city to visit, packed full of history, stunning attractions, said Gothic and Baroque structures, and plenty more besides. And you don't become a top stag-do destination without having a good nightlife to add to the list of reasons to visit.
Want more persuading? Well, the city is on the banks of the River Danube, is only a short hop away from Vienna, and once out of town you can take in the fresh air and enjoy the sloping vineyards that hug the mountains of the Small Carpathians. That's surely incentive enough to come and explore.
Let us guide you around the top things to do in Bratislava. Give you some tips, and well, get your travel legs itching to visit.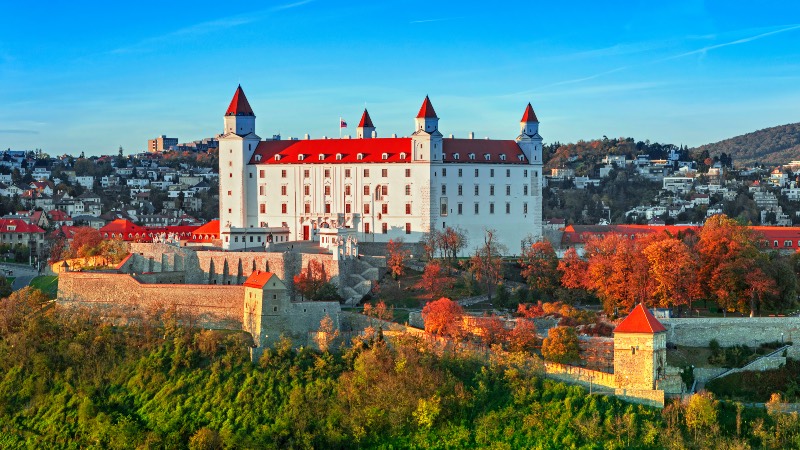 Let's have a wander on foot first, best way to get your bearings and take in the city's ambience. You'll find the city has an interesting mix of German, Hungarian, Austrian, Jewish and Czech influences! The old town the perfect area to spot all this. It's tree-lined cobbled streets makes for pleasant walking. Just enjoy, take in the sights and sounds before you head for the attractions.
Oh, and head for Hlavne Namestie, the main square and perhaps Bratislava's cultural beating heart. Stand at its centre and just take in the buildings that enclose it. Look out for the old town hall. Then head for a cafe as it's the perfect place for a coffee too.
You can't fail to see the castle, with its four towers. White against the city background. It's a Renaissance style castle and looks fairy tale in appearance. It's a history museum now, and although some areas of the castle feel empty, it's still a magnet for tourists (especially during the summer). Well worth coming here, mind you.
The Blue Church
From Renaissance to art nouveau. The Blue church, with its clock tower, is a marvel. Although opening times are limited, you'll soon discover why it's so called. The pews and much of the structure walls are blue with gold.
Most SNP
Before we head out to the nearby slopes of the mountains, going to see a bridge may not rank high on your list, but Bratislava's UFO bridge – we're now heading to modernist styling is visually interesting. You walk over the Danube River, and the UFO, which gives it its name, is an observation deck and restaurant. Not liked by everyone, but fascinating and contrasting to the old town.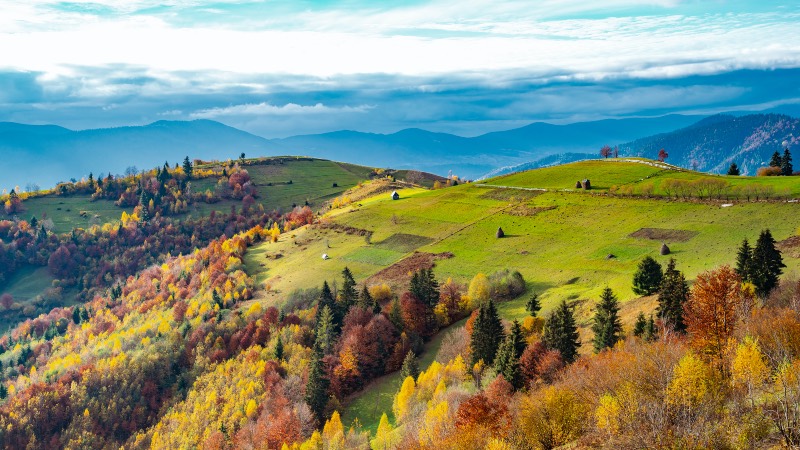 The last choice is out of town and into the hills. The Small Carpathians make for perfect wine growing, and now's your chance to see how the Slovakian wine holds up. You'll pass through quaint villages before exploring the vineyards. What more could you want? Beautiful countryside, fine wine and glorious memories.
There's a reason people hop over to Bratislava from near neighbours like Vienna. It's a beautiful city that mixes up the styles and keeps its own feel. Independence has done this place no harm at all. See, that's why it should be high on your wish-list.