Shove off in pursuit of adventure and dive the best reefs in the world!  Even a first-timer can tell you that nothing compares to an active reef, full of life, drama, and mystery.  There's just something about going somewhere you shouldn't, relying on technology and your team to keep you alive, and just being present in that moment of beauty and vitality.  But, don't take our word for it!  Whether you consider yourself a newbie or an advanced diver, we've found a reef for you!
Great Barrier Reef, Australia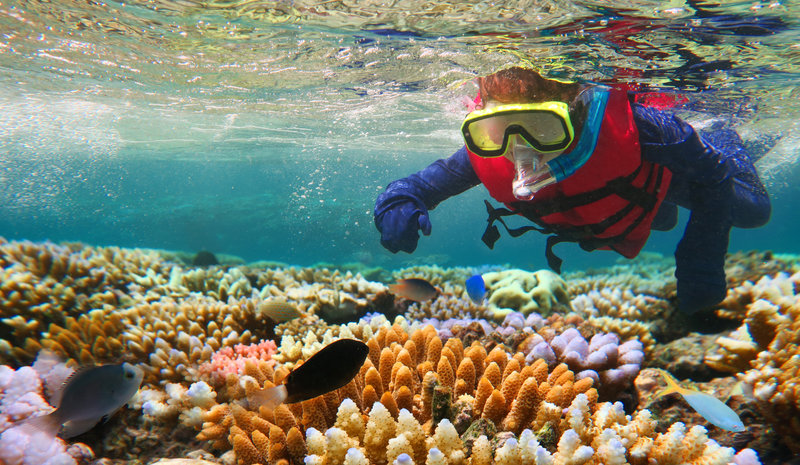 The Great Barrier Reef certainly rakes in the tourist dollars like it's one of the best reefs in the world.  It's by far the biggest and, perhaps, the most beautiful; so, it's no surprise that it's also the most famous and easily identifiable reef on the planet.  And, as a result, Great Barrier Reef tours generate around $2.2-billion for the regional economy, every year.  It's a unique opportunity to see over 1,500 different species of fish, 200 bird species, and 400 species of coral.  However, environmental and man-made threats to the reef are manifold.  Thus, limiting your environmental impact on the Great Barrier Reef is one of the most important things to do in Australia.
Shark Reef & Yolanda Reef, Egypt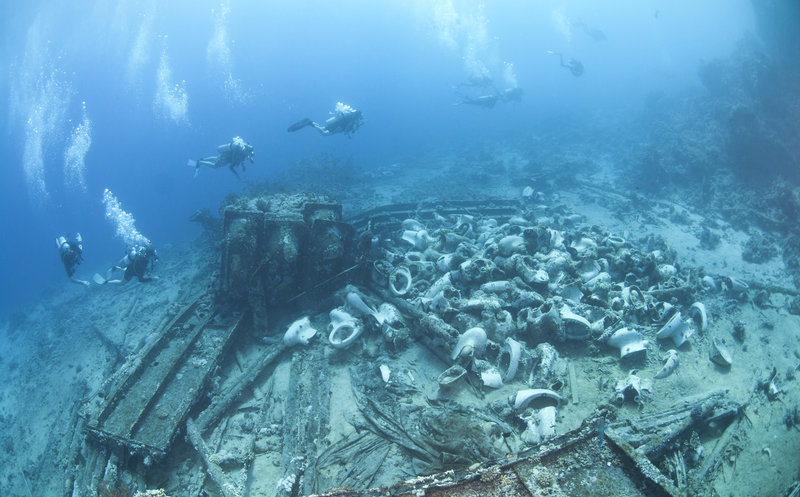 As part of the 1,200-mile-long Red Sea Reef, Shark Reef in Egypt has enjoyed worldwide acclaim as a dive site for decades.  Take a liveaboard from Sharm el Sheikh and make your drop at Anemone City!  As you continue your drift past Shark Reef, you see small fish, gorgonians, and sharks.  Then, the current picks up and you'll cruise past Yolanda Reef with its giant morays, unicorn fish, and Napoleon wrasses.  Finally, get dumped at the wreckage of the Yolanda, where fish have made homes in the ship's lost cargo:  Toilets!  All of this makes Shark Reef one of the best reefs in the world!  And, if you don't feel like braving the strong currents, you can always take a ride on a glass-bottom boat in Sharm el Sheikh to see the coral and sea creatures from above!
Blue Corner, Palau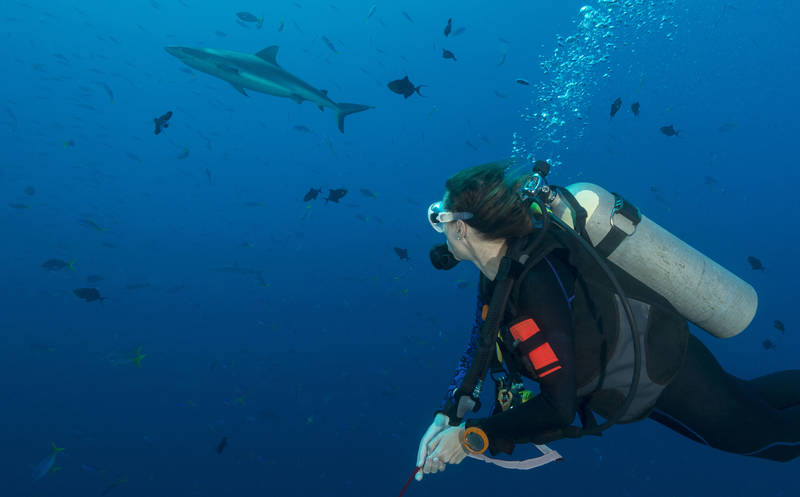 The island nation of Palau is basically a diver's paradise.  And, Palau's most famous dive spot, Blue Corner, almost always enters the conversation when discussing the best reefs in the world.  You'll find everything from dolphins, whitetip sharks, and manta rays to an endless assortment of colorful nudibranches.  Most divers generally consider Blue Corner an advanced dive, so you probably shouldn't make it your first scuba experience.  But, if you consider yourself an expert with the reef hook, then a Blue Corner dive should rank highly on your to-do list.
Bari Reef, Bonaire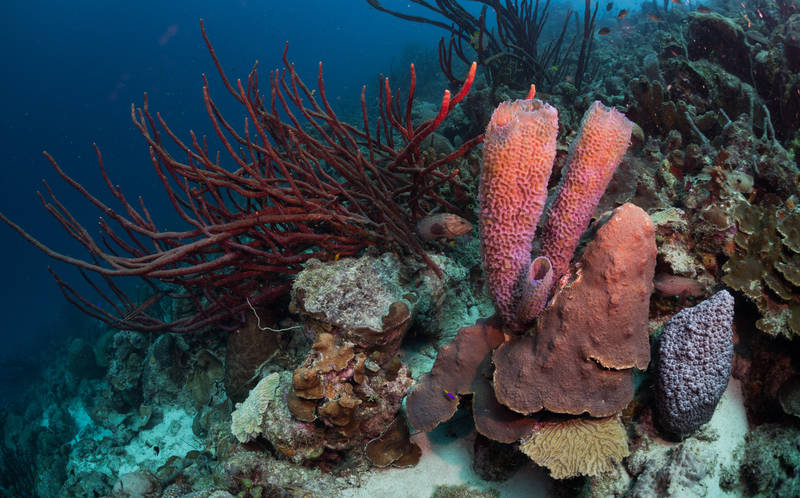 Emphasize sea life diversity on your next trip with a Bari Reef dive in Bonaire!  Bari Reef claims the top spot for the entire Caribbean with over 300 different species of fish!  Make your dive and you'll see why:  A wide variety of sponge species on Bari Reef means that housing is quite affordable for their fishy tenants.  You'll likely see a bunch of moray eels, barracuda, sea horses, and more!  And, should you find yourself lucky enough to dive Bari Reef in August, you can behold the one major spawning event of the year, where thousands of polyp eggs cloud the turquoise water in the hopes of creating new coral!
Hi There!  The world's oceans are home to some absolutely spectacular reefs.  Let us know your favorite reef in the comments below and we might add it to the list during our next update!