'Pile it in, quick! The taxi is picking us up for the airport in 10 minutes.'
Is this you? A last-minute packer! Running around, shoving anything you can find into your bag or suitcase before the dash to check-in? Or are you the type for planning? You know, taking your time to decide what to pack? Like a week or two in advance. Methodical, always in control.
In the office, we've had this debate, which we turned into a Podcast! And our chat highlighted these variations and also offered up plenty of excellent tips. So whichever side of the suitcase packing debate you stand or should that be pack? We try to answer the questions – How to travel with one bag and give advice on one bag travel tips. Happy packing!
It's all about pre-planning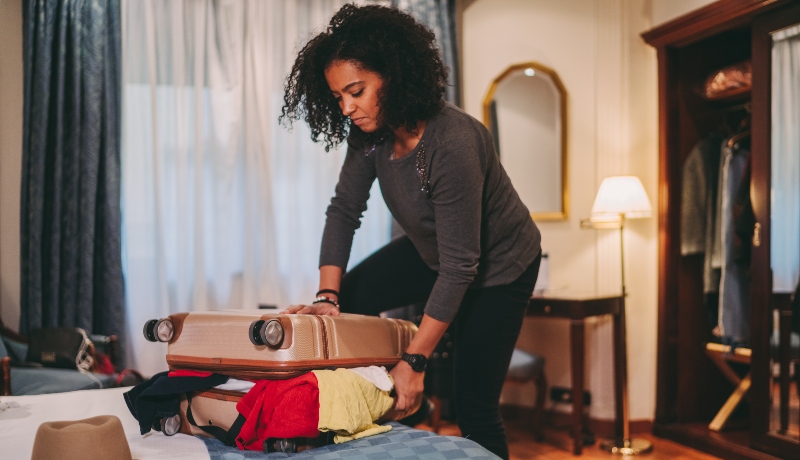 Would you use a spreadsheet to plan your packing? It may not be the obvious way to pre-plan your next trip, but if you like to keep on top of things, well, why not? At least then you can get yourself organised and prepared. I mean, we often plan our activities, so why not think about the packing?
If using a spreadsheet is one way to pre-plan. Well, check out the upcoming weather forecast. If you know about the weather that makes packing so much easier to plan. You know what you need to take, and free's up a load of space.
Top-tips for packing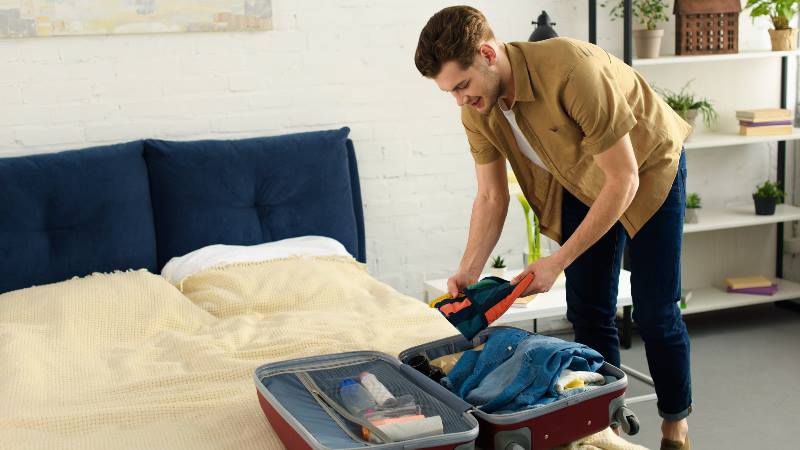 So how to pack one bag for travel? What should we be doing? Follow the below advice, and maybe you can say goodbye to the rush, rush days of last-minute packing panic!
Roll up your clothes so you can pack more into your suitcase.
Only take what you need – you can always turn your pants or socks inside-out!?
Use small miniatures for your cosmetics
Leave the extra food behind – you can no doubt get Protein bars in your destination.
So there we are, surefire ways to keep on top of things, and how you can travel the world with one bag. If, like me, you are an 'I'll leave it to the last minute' kind of person, well these tips may be invaluable. Ok, I'm off to get that suitcase ready. Now, where did I put my socks? Oh, and my clean t-shirts!