A few years ago, I went on a very, very good tour.
I had just quit my job in Sydney and planned to put roots down in London, but wanted to do some travelling around Europe first. I was on a tight budget, so naturally the trip – which I took with my friend Ross, known locally as 'the charmer' – was to be a backpacker job. First up was the UK.
The tour we decided to go with during our time in Scotland was a five-day 'best of' trip through the Highlands, run by Haggis Adventures. It was our first of these type of group tours, and we had no idea what to expect. We'd also just come from Oktoberfest, so to say we were a little fragile is an understatement. Spirits weren't necessarily high when we arrived at the pick-up spot on the Royal Mile early on a Monday morning. Within a day though, the comfortable little minibus became our home away from home; the 15 or so other travellers who came along, and our guide, Gary, (easily the most knowledgeable and proud Scotsman I've ever met) our substitute family.
Bonds aside, the Highlands landscapes were the most breathtaking I had seen. I remember being struck by the beauty of the crumbling castles, craggy peaks, beach hideaways and lochs – it was a far cry from Sydney's bush-meets-beach outlook. The land has a rich, evocative history too. I loved the stories of battles and underwater monsters that Gary told. Some of the folklore may not be 100% factual, but it's pretty magical.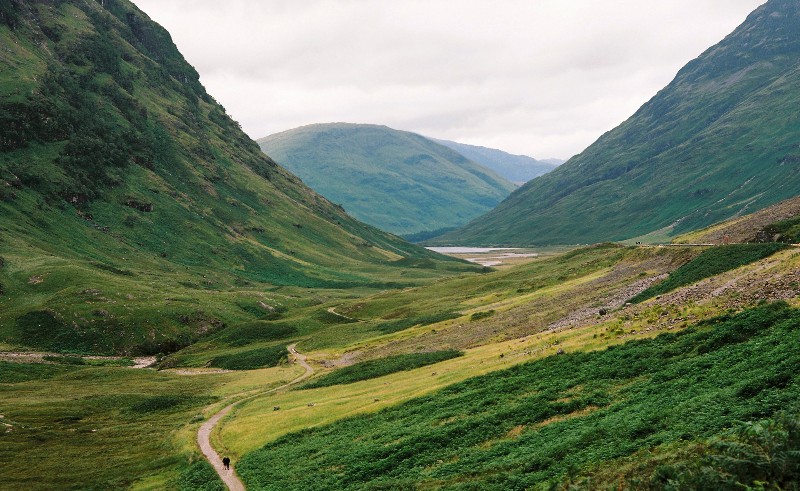 In short, it was a great week. While I highly recommend you follow in our footsteps and take a Haggis Adventures Scottish Highlands Tour, I understand the backpacker life isn't for everyone. For those with limited time or who just fancy going it solo, here are the places in the Scottish Highlands that you really shouldn't miss…
Loch Ness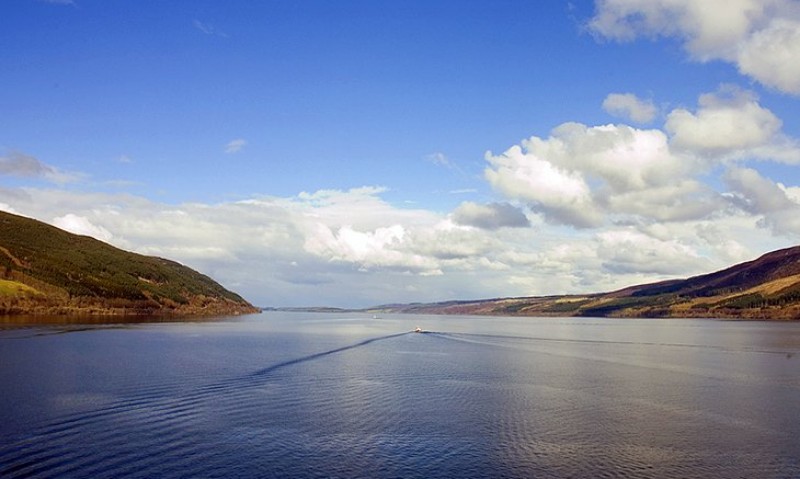 Not only has it inspired folklore for centuries – the loch's 'monster' has a cult following – the Loch Ness is beautiful. With magnificent lake and mountain views spanning 23 miles, the area is well worth a visit.
Top tip: You might not spot the legendary Loch Ness monster ('Nessie' if you will) but you can take a snap with her cardboard cut-out. Stop by the The Loch Ness Centre and Exhibition Experience to learn all about the history of the region.
Cairngorm National Park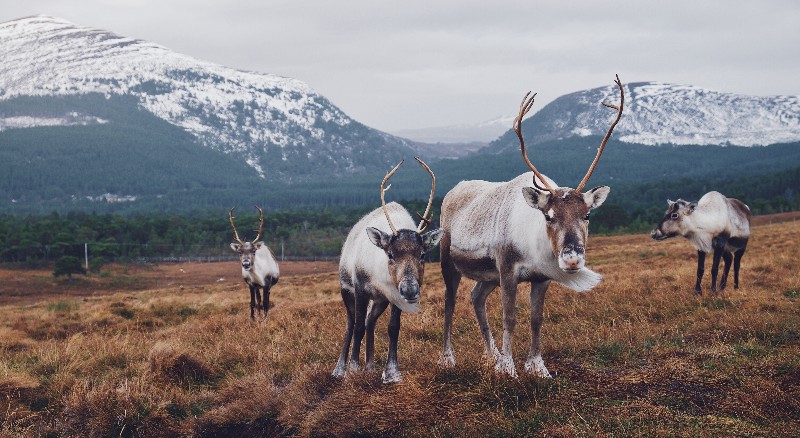 From forests and waterfalls to hidden-away beaches and unique wildlife, the Cairngorm National Park is the perfect place to stretch your legs on your Highlands road trip. Cycling tours, nature walks, animal watching and even bird box making are just some of the park's regular events. A number of short walks and longer hiking trails means you can you explore the site on your own steam too.
Glenfinnan Viaduct (aka the "Harry Potter bridge")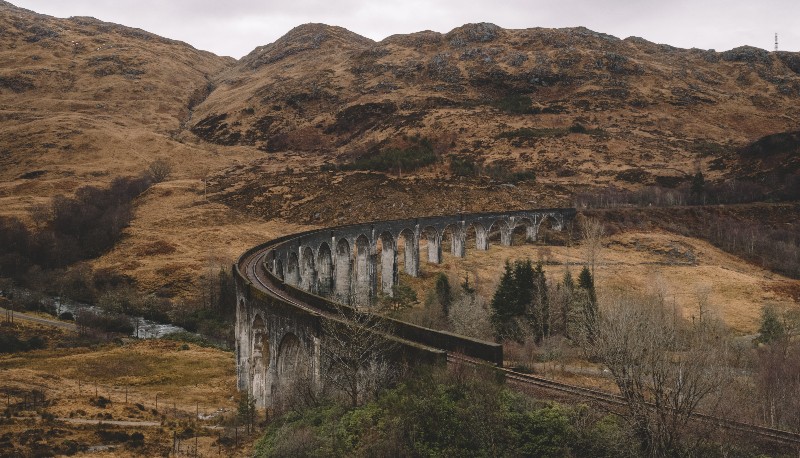 I'm not the biggest Harry Potter fan but I did love this pit stop on our tour de Scotland. We climbed a (small) mountain nearby to get the best views of the bridge and the surrounding landscape, and it was impressive. Add this to the list.
Culloden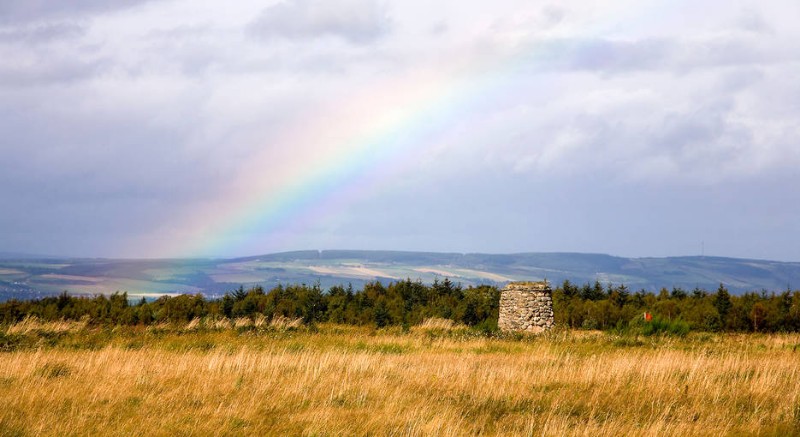 Our tour guide, Gary, is partial to a patriotic speech. He gave at least three during the five days we were away. He's a passionate man, and knows his history. Unfortunately I have a habit of falling asleep on public transport, but I'm told they were very interesting and informative. One speech I was awake for was at the site of the Culloden battlefield, where, on the 16th of April 1746, Jacobite supporters gathered to fight the Duke of Cumberland's government troops. In less than an hour, 1500 people were killed – more than 1000 of them Jacobites.
Even without Gary's retelling, Culloden is extremely emotive and – as the site of the last Jacobite Rising – is historically significant. A trip to the Scottish Highlands wouldn't be complete without stopping by.  
Portree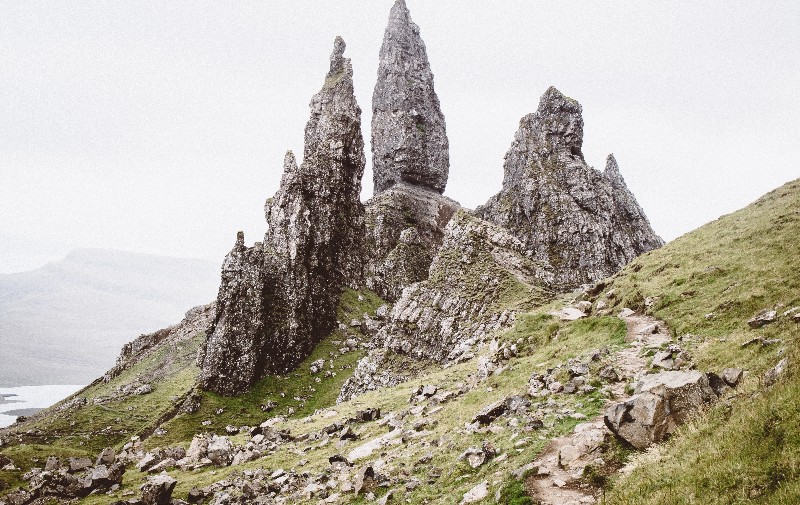 Exploring the stunning Isle of Skye was my favourite part of the trip. The cultural hub of the region, we loved Portree village for its lines of postcard-perfect houses and close proximity to wild landscapes. Seeing the bizarre rock formations (don't miss The Old Man of Storr) in the nearby Trotternish Ridge region was a highlight.
Eilean Donan Castle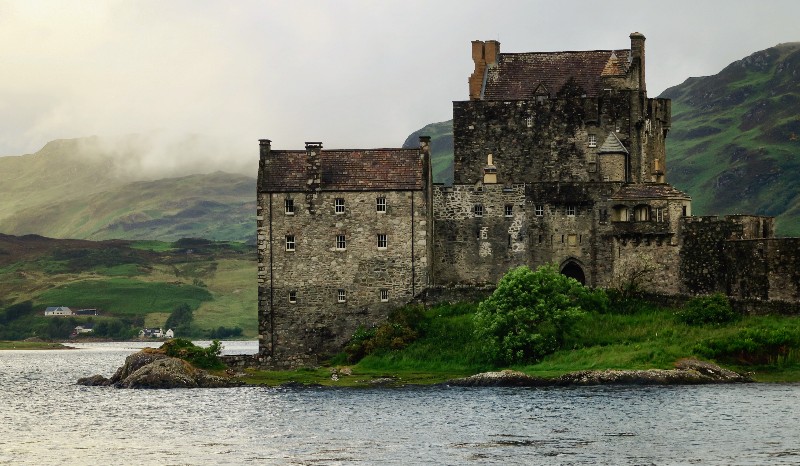 The Scottish Highlands is not short of crumbling castles. With only five days to hand, we barely made a dent in the long list of castles on my bucket list. Of the castles we did get to see, Eilean Donan Castle took the crown for me. It's one of the most iconic of Scotland's towering beauties for good reason.
Top tip: It may be known for its exterior beauty, but seeing this 13th-century castle only from afar to save a few bucks on the entrance fee would be a mistake. The castle rooms are well preserved and provide fascinating insights about life in Scotland from the 13th century to now.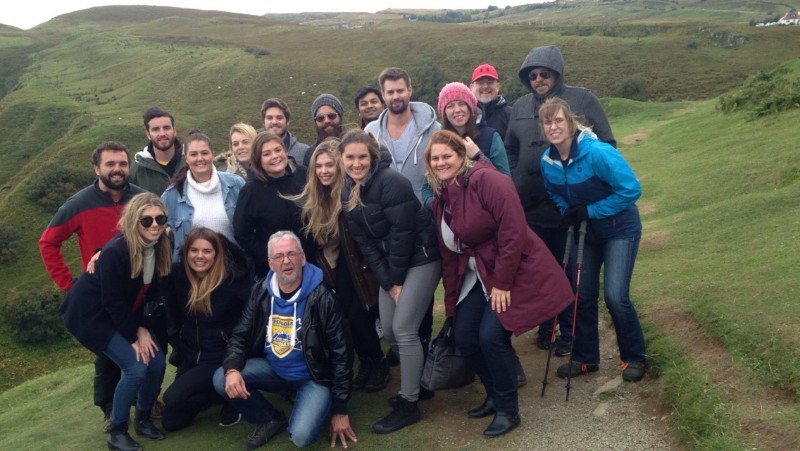 Gang's all here! The Scottish Highlands tour exceeded all my (front left) expectations