With winter in full bloom in Europe, I'm all set to embrace the elements, hit the top skiing destinations and head on the piste! Just kidding, I'm curled up at home bingeing on carbs and Netflix…
In truth, with the exception of Christmas Day, I find winter to be one long drizzly, dreary affair! As a kid, it meant eating my advent calendar chocolate before breakfast, baking gingerbread cookies, and knowing Santa was real. As an adult, my mood declines with my vitamin D levels; I hate the short days, the weather imposed hibernation and finding my towel still damp from my last shower!
But there is one thing that will never lose its fluffy, white, glorious novelty. We may no longer get snow days, but instead, we get snow holidays. Not a bad trade-off, I dare say! As much as I love the light powdering here in the UK – just enough to roll a snow-ball or two – I have my sights set on higher climes and heavier dumps in Europe.
"To ski or not to ski, that is the question."
…Silly question, I'm halfway into my salopettes already! But where to ski? Now that's the real dilemma. I've done my best to answer it below with our pick of skiing destinations:
Best for beginners: Arinsal, Andorra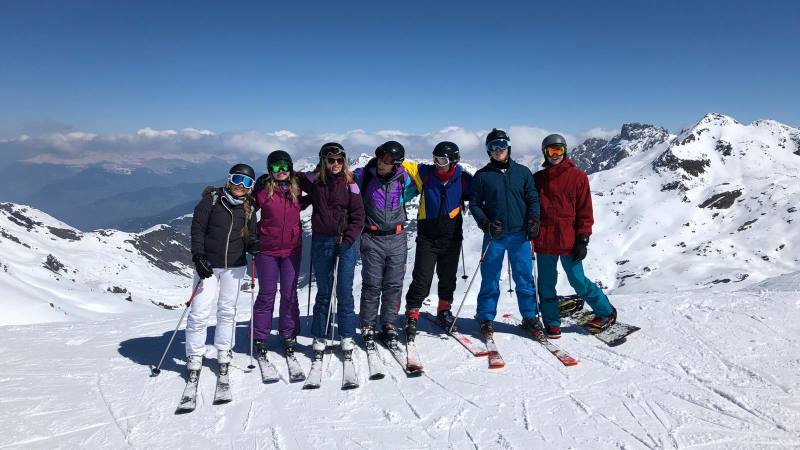 During my first ever lesson, I remember my instructor attempting to teach me how to snowplough: "Just make a big pizza," she said coaxingly. Moments later, I was hurtling off towards the start of an adjacent black slope. Not the most encouraging of starts! In contrast, Arinsal provides the perfect training ground for beginners to build confidence and get into the flow of it: easy to navigate, family-friendly and abounding with long, wide, gentle greens.
Best for families: Alpe D'Huez, France
With over 250 kilometres of pistes to choose from, there's a run to suit mum, dad and all the little ones! Drop the kids in ski-school or leave them to the low-lying greens while you tackle the trickier reds and blacks at the top.
Best skiing destinations for après: La Folie Deuce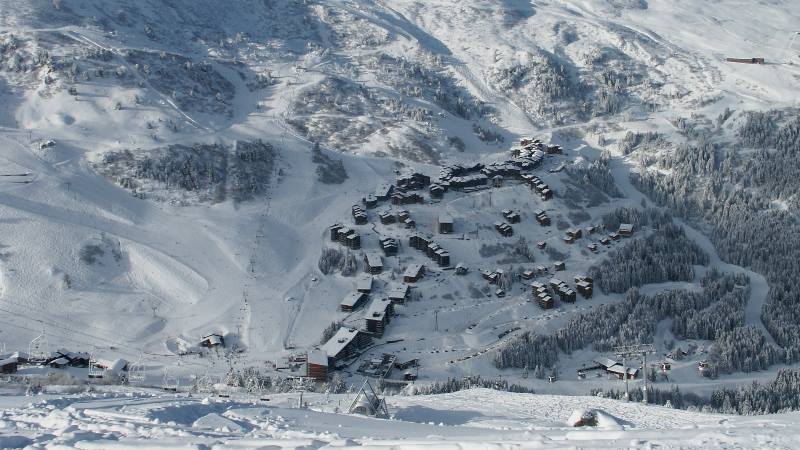 With branches in Val D'Isere, Meribel, Val Thorens, Avoriaz, Les Arcs, Alpes D'huez and Saint Gervais, Folies is an alpine institution.  Never been to Folies? Do you even ski bro? Insane DJ sets, champagne showers and ski boot-clad dancers stomping on the tables – nowhere does après like Folies.
Best for off-piste: Chamonix, France
Chamonix offers some of the best skiing in Europe, both off-piste and on it. The great thing about the backcountry here is it provides an opportunity for both beginners to test the powder and connoisseurs looking for a challenge.
Best for boarders: Avoriaz, France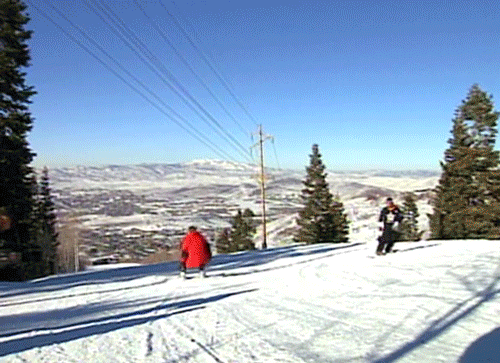 I've always been that smug skier that gets way to much enjoyment out of watching border mates on the button lift. But this year I think it's finally time to give snowboarding a whirl – and where better to try it than the "snowboard capital of Europe"? Avoriaz boasts epic freeriding & carving…not that I have any clue whatsoever what that means!
Best skiing destination for late in the Season: Val Thorens, France
The highest resort in the French Alps keeps its snow for the longest, so makes for one of the best skiing destinations. My top tip is to purchase the Three Valleys ski pass to gain easy access to the surrounding slope too – but depending how late you go, beware the slush as you descend into Meribel!
Safe skiing, guys!