Amsterdam in one day? You better believe it. Amsterdam is a perfect destination for a one day trip as well as a longer stay. It has so much to offer and the ease of getting around truly is great!
Here, we will talk all about visiting Amsterdam in one day. Giving you the perfect itinerary that will surely make your visit full of adventure and one to remember! Depending on how much time you like to take when exploring different areas – feel free to choose whatever resonates the most with you and enjoy your time in this unique and beautiful city.
Centraal Station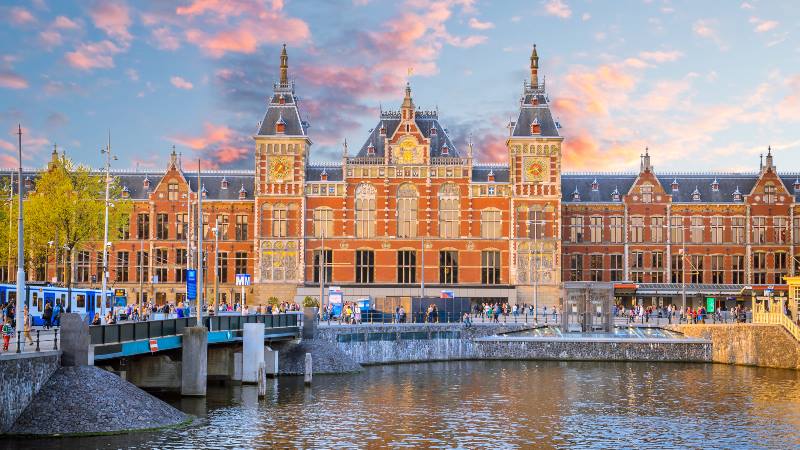 First things first – this is the place to start your day as most of the tickets can be purchased here for different types of transport. The building itself is also very beautifully designed, definitely worth checking out.
Another reason to come here is what most of us want to see! The famous canal houses in Amsterdam, which are so often photographed – they are right across the Centraal Station.
Canal boat cruise 
Boat cruise is a brilliant option for exploring the city and showing you much more than you'll probably be able to see by yourself. The cruises are great as the guide will talk you through all the different sights with many interesting facts and stories too. There is also an option of renting the boats yourself (great when in a group) – this is how the locals do it, however it's recommended to have a little bit more time for exploring this way.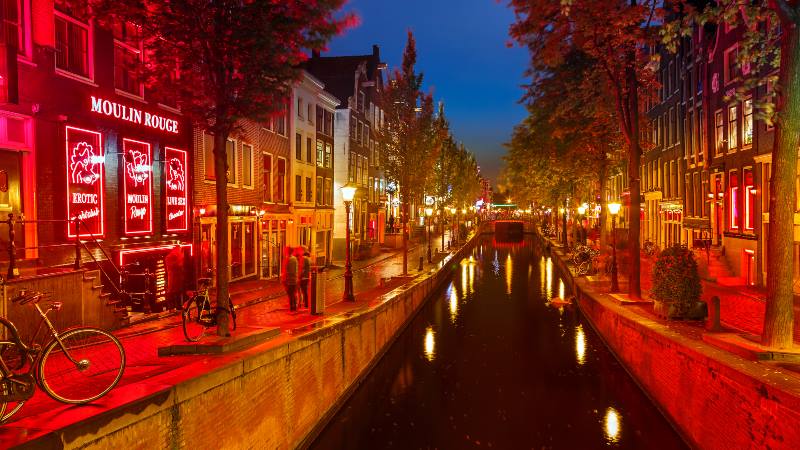 Not for everyone but at the same time something most of us want to see out of curiosity even. It is worth considering whether you rather see it in the day or at night, both slightly different experiences – during the day it will be a lot less crowded, however nighttime is when you clearly see the iconic red lights. The Red Light District is located all around the Old Church called Oude Kerk. To see the main section of the district, head down the Trompettersteeg alley which is the narrowest street in Amsterdam – only 100 centimetres wide.
Bloemenmarkt
If flowers are your thing – this place is a must. Bloemenmarkt used to be the world's only floating flower market and was founded in 1862. It is located on the Singel River between Koningsplein and Muntplein.
No matter the weather, this stretch of the canal is filled with beautiful, vibrant colours and the fresh flower smell. You can also grab some souvenirs too.
De Pijp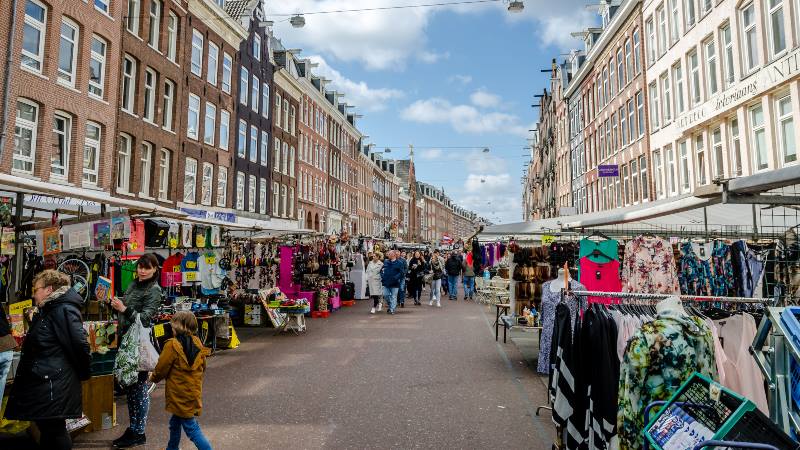 One of the best neighbourhoods in the city. What used to be a working class district has turned into one of the most popular spots over the past few decades. It is also known as Amsterdam's brunch spot with the endless number of breakfast and lunch cafes around.
This is also where the largest market in Amsterdam is located, called the Albert Cuypmarkt. Make sure to grab some cash out on the way and go crazy with all the delicious food to try!
Museums
There are a number of museums to see in Amsterdam, however this is a Amsterdam in one day itinerary – so make sure to choose something that will be up your street!
There is the Anne Frank House, Stedelijk museum for modern art, Van Gogh museum, and the Rijksmuseum just to give a few examples – most of them take around 2/3 hours to explore. Make sure to book your tickets in advance (when possible) to avoid waiting in lines.
Vondelpark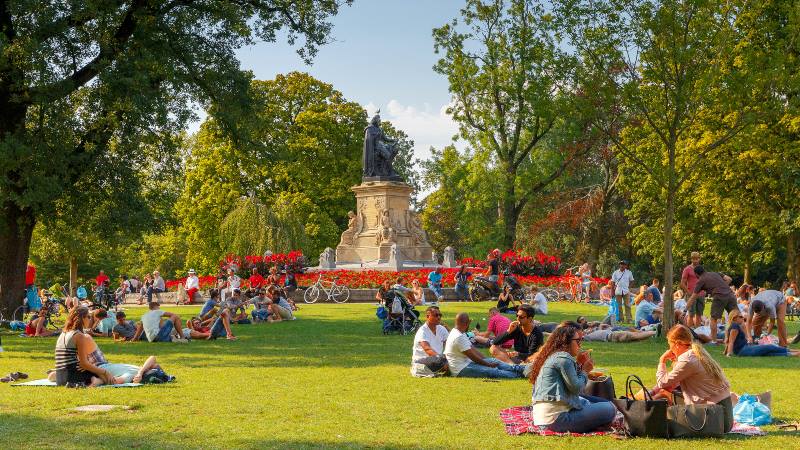 For the most beautiful park in Amsterdam – look no further. Vondelpark is also the largest park in the city of 47 hectares! It is centrally placed near the Rijksmuseum and other museums.
This park is truly loved by both the locals and tourists, it is always full of people and amazing energy. There are many free concerts in the summer at the open-air theatre as well as other attractions.
Jordaan Neighbourhood
This neighbourhood is located in the centre of Amsterdam and is one the most popular areas in the city. It has a lot to offer from upscale art galleries and patio restaurants to cafes, street musicians, pubs and bars. This is the perfect place for anytime of the day, the number of cafes and restaurants is truly staggering. On one of the biggest streets in Jordaan – Westerstraat, you'll find a pretty impressive market on Monday mornings every week, which has around 200 stands!
So here we have it. Enjoy the beauty of Amsterdam in one day! You can of course stay for longer if you really want!