When it comes to a cheeky city break, what looks like a relaxing weekend away often turns into a few action-packed hours of sightseeing and a few more sat in an airport. This Scandi city may seem small alongside big dogs like London but what it lacks in square meters it makes up for in culture, architecture and Michelin stars.
Doing Copenhagen Tour in just one day is a tall order but not impossible. Here's our tried and tested itinerary:
Wake up with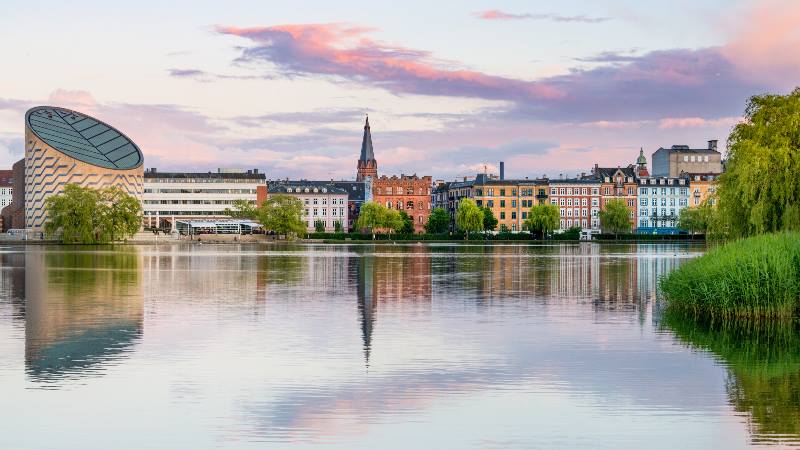 I like to get the endorphins in early and start the day is with a scenic jog around the shoreline of The Copenhagen Lakes. Four bridges break up the 6.3 km loop so you can call it quits whenever you want.
Breakfast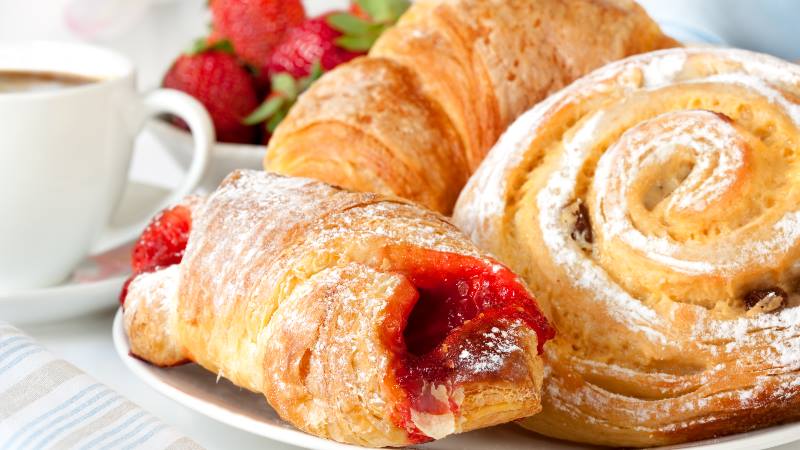 Breakfast earned, its time for Meyers Bageri. Everyone knows their Danish pastries are the best going so there's no need to look any further for your caffeine and pastry fix.
What to do next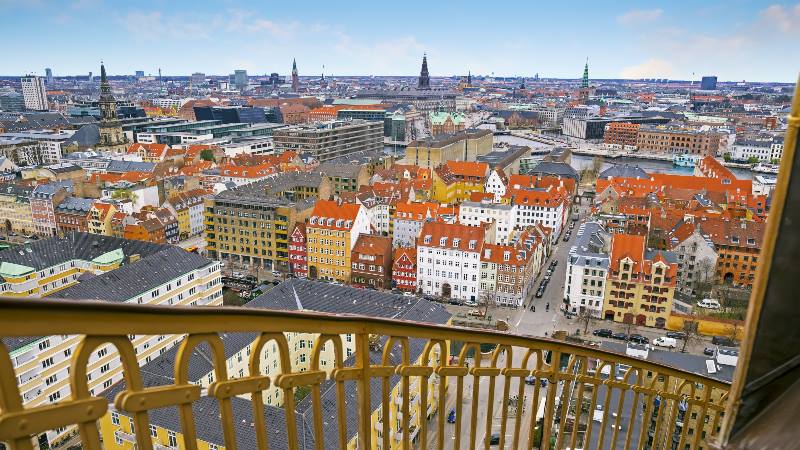 When in Denmark, do as the Danes. Copenhagen has more bicycles than people and there's no shortage of rental shops. We have a lot to fit into one day and efficiency is imperative so hop on and get pedalling pronto – Christiania waits.
It turns out Copenhagen is a green city in more ways than one. Christiania (or Freetown) is a hotbox of culture, museums, music venues, organic eateries…and a few other substances too! It's no wonder that the Danes are the happiest people on Earth…
Next up on our sightseeing tour is The Church of Our Saviour. Climb 400 steps to the top of its serpentine spire for an unsurpassed vantage of the city.
Lunch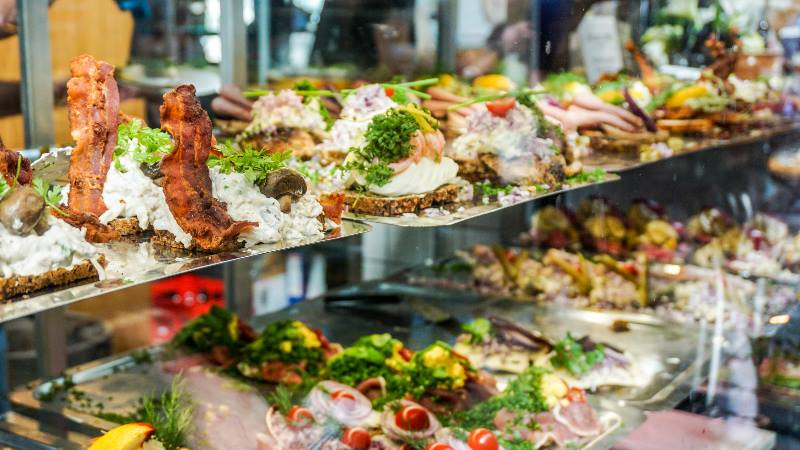 After all that climbing it's time to refuel. Copenhagen Street Food Market on Papirøen's waterfront houses 33 food stalls concocting a smorgasbord of different global cuisines. For traditional Danish fare, you can't go wrong with one of Handmades open sandwiches, deliciously constructed from homemade rye bread and a seasonal selection of cold cuts.
What to do next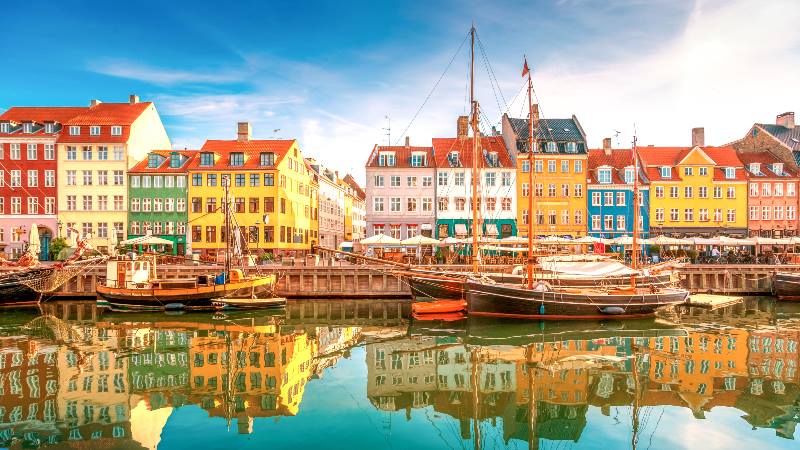 Lined with brightly coloured 17th century townhouses, Nyhavn is a picturesque spot for al fresco dining and the launching point for canal cruises. Stroll along the waterfront with an ice cream before taking to the high seas for your next leg of sightseeing.
The Little Mermaid statue is one of the most famous tourist attractions in the city – and by far the most underwhelming! Nonetheless, taking a photograph of the little mermaid is a rite of passage for every visitor to Copenhagen so zoom in close.
Dinner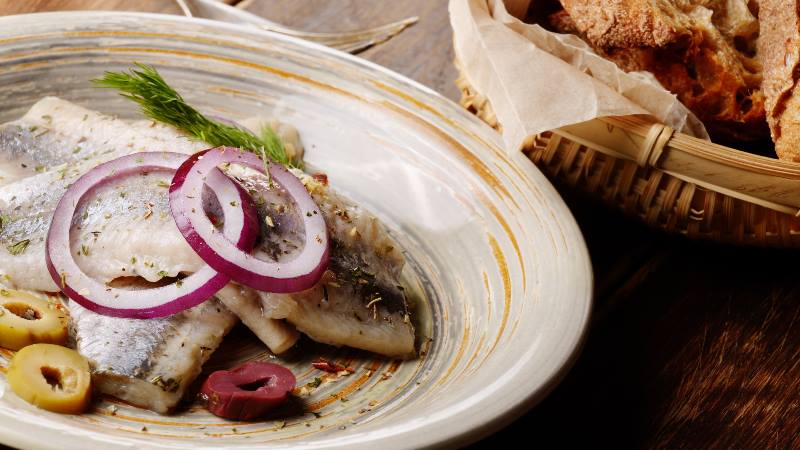 Dinner takes us to Vesterbro – the trendy Meatpacking District and one of the most atmospheric areas in Copenhagen. Book a table at Kodbyens Fiskebar for super-fresh, super-Danish seafood dishes in urban minimalist surroundings. Pair your fish with wine or get the expert mixologists to whip you up something special.
After dinner entertainment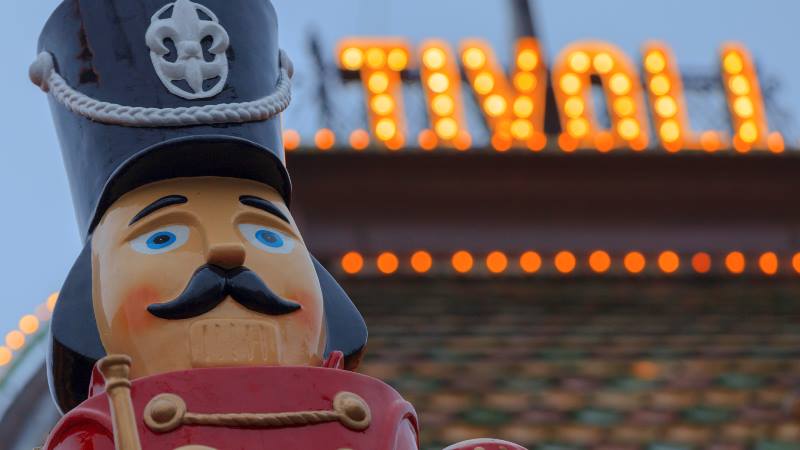 Vesterbro's bars buzz all night long but time is running low and it would be a downright disgrace to leave Copenhagen without seeing Tivoli. Tivoli Gardens is the second oldest amusement park in the world and draws in a crowd of all ages. Some come for the rides, some for the restaurants and tonight we're here for the entertainment. There's live music here every single day from jazz, pop and rock to classical, symphony and opera.
Rest your head
Airbnb has some unique and designer options in some prime locations. Take a look at what's available for you.
With only 24 hours to discover an entire city we're sure to have missed off something special. What would you do with one more day to explore? Check out our 48 hour Copenhagen Hop on Hop off Tour