The release of the new 'Beauty and the Beast' film has us pining after all things palatial. From the Bavarian castle that inspired Disney's Sleeping Beauty to Scotland's rough and rugged 11th-century fortresses, heritage-listed palaces and castles hold a special place in each country's culture and history. In celebration of these towering beauties, we're bringing you the best of the best castle and palace tours, ideal for all the romantics and faithful Disney fans out there. Forget fairy tales, real life is where it's at with these swoon-worthy sites on the agenda.
Schönbrunn Palace, Austria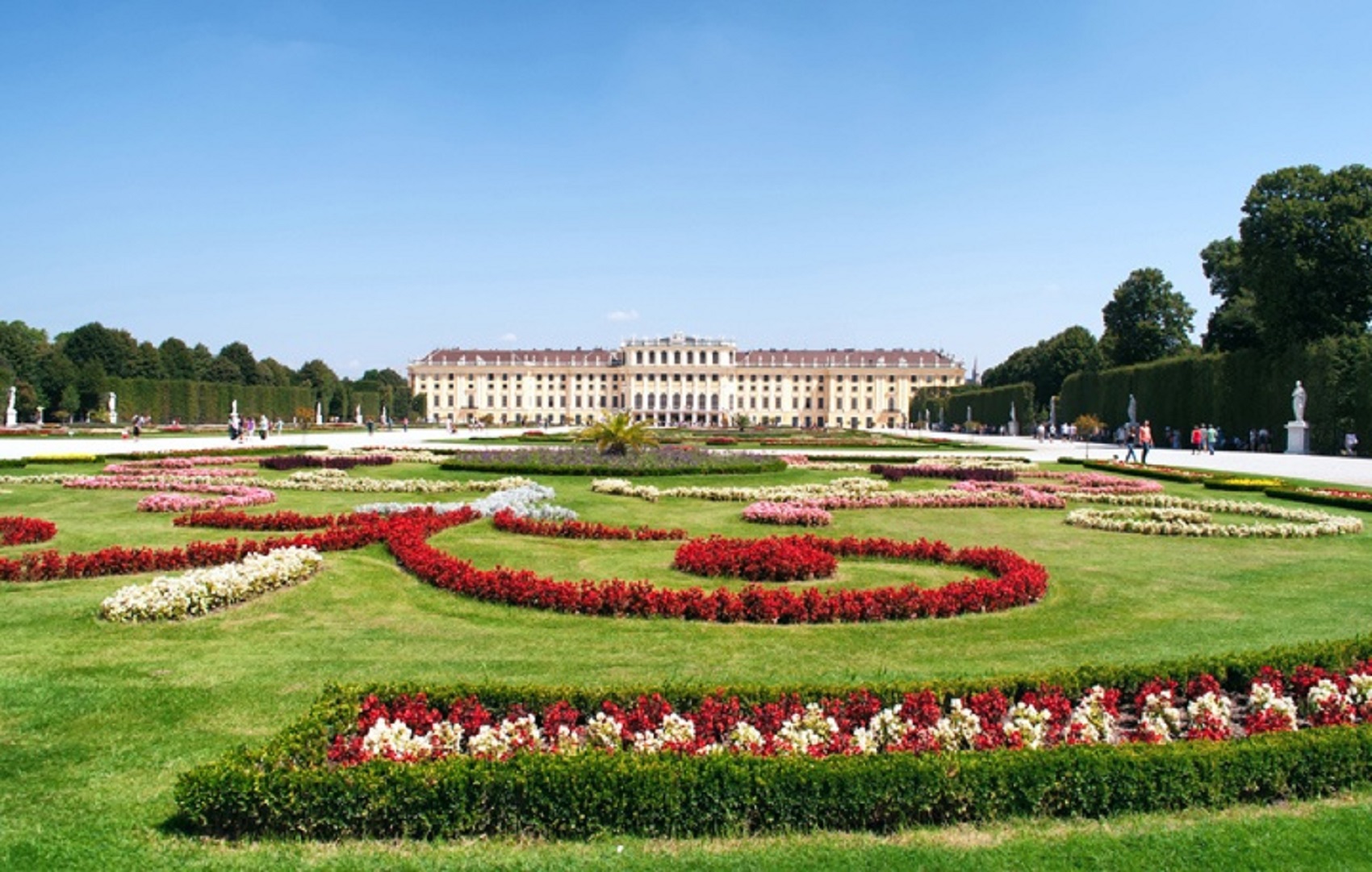 Lavish rococo architecture and sumptuous gardens come together at this anything-but humble abode. Once the summer home for Austrian Royalty, this palatial getaway is luxury epitomised.
Did you know? Dating back to the 14th century, this imperial Summer Residence had lots of noteworthy visitors over the years. Classical composer Wolfgang Mozart was first invited to Schönbrunn in 1762, performing his very first concert to the Empress in the Mirror Room at just six years old.
Explore Vienna's jewel here.
Alhambra Palace, Spain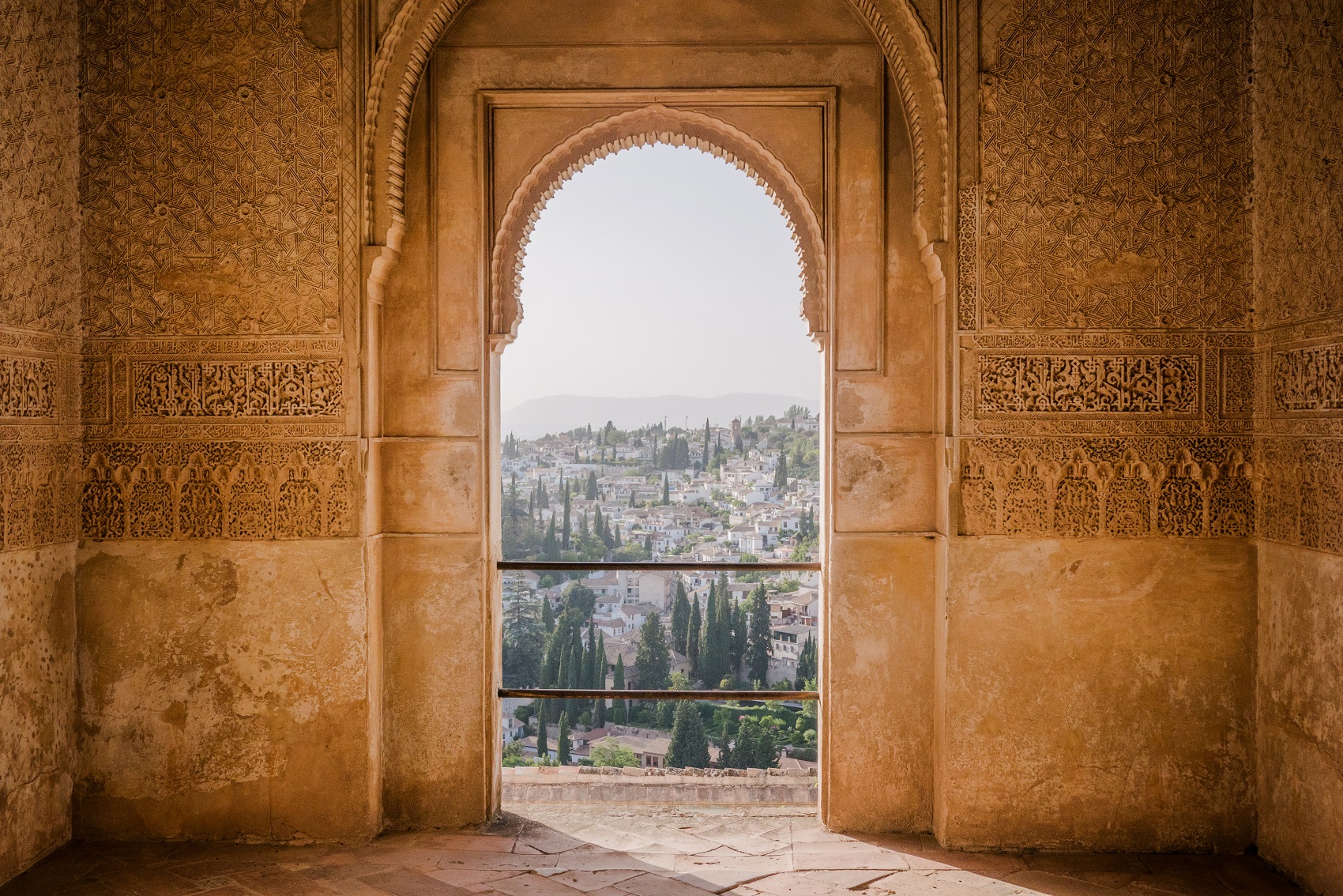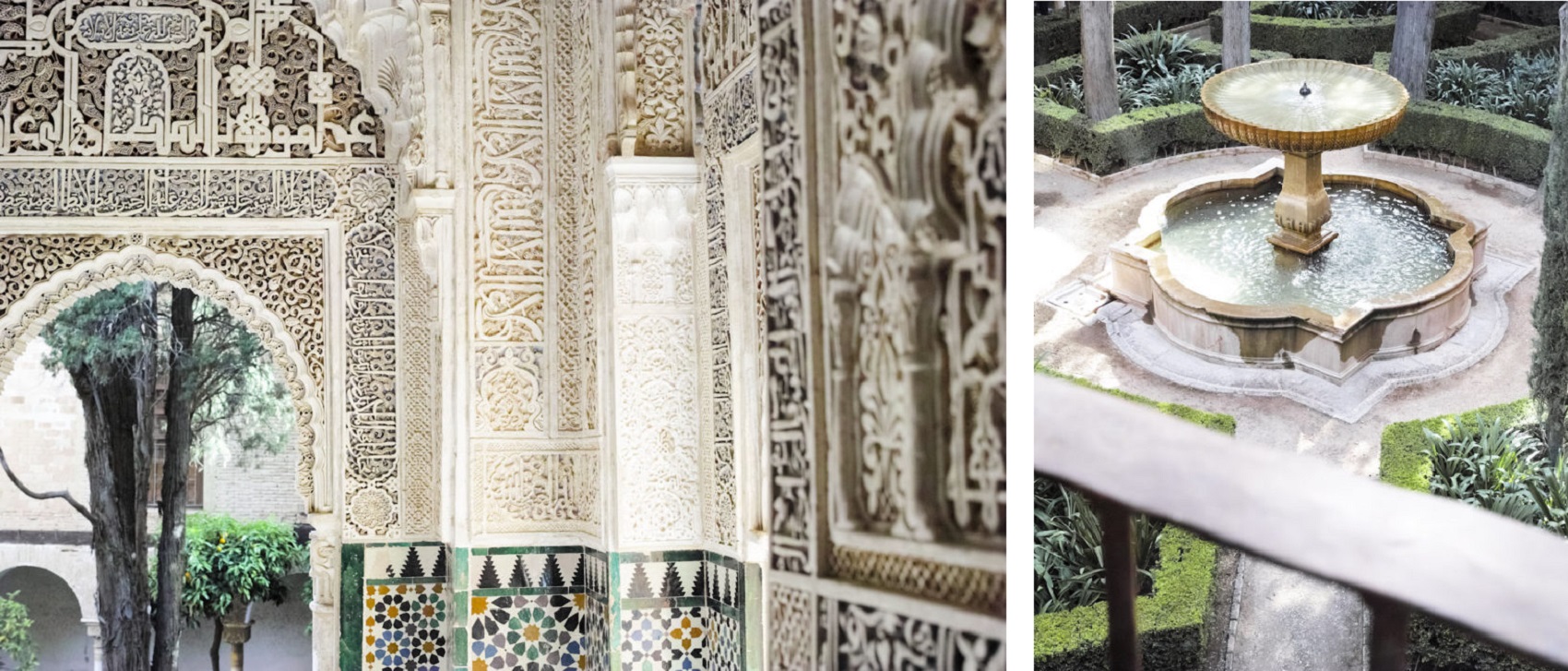 Photos via The Voyageur 
Ornate, grand & serene, Granada's 13th-century palace boasts a sense of majesty that's all its own. Part fort and part palace, Alhambra is a living tribute to the culture and history of the Moorish people that once ruled the region. Alhambra Palace is home to all things exotic and decadent, its halls and chambers sumptuously adorned with intricate geometric patterns, marble columns and archways, and poetic symmetrical scenes. Head to this Spanish beauty for the scenic views, history & the epic Moorish architecture.
Explore Granada's greatest asset here.
Neuschwanstein Castle, Bavaria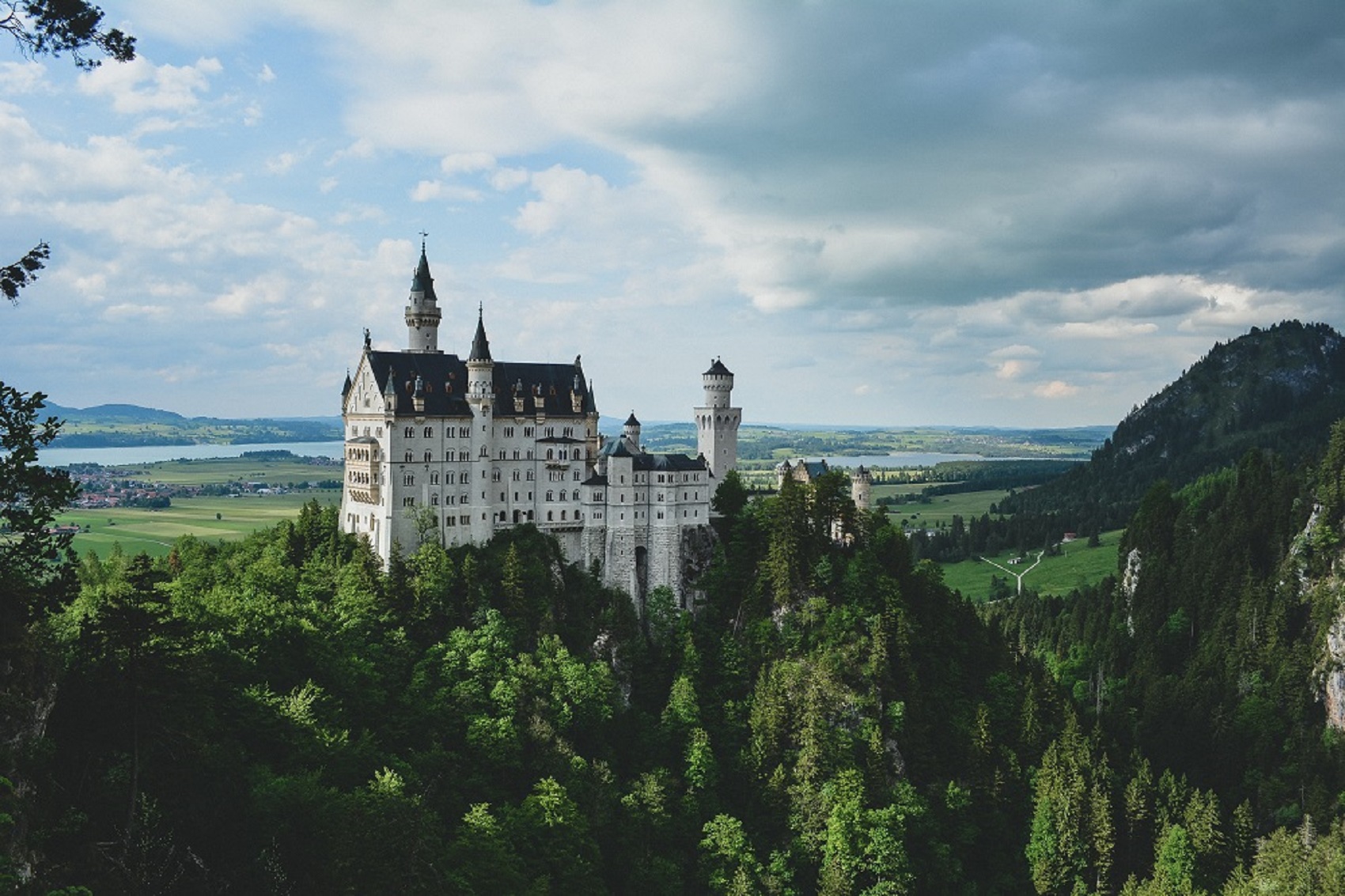 Fairytales aren't just for picture books. Practice your role as the Queen or King of the castle at Germany's most idyllic – and one of our personal favourite – destinations, Neuschwanstein Castle.
Did you know? This majestic site was the inspiration behind two of Disney's most iconic castles, Cinderella's Castle and the castle in Sleeping Beauty.

Explore this Bavarian beauty here.
Hirosaki Castle, Japan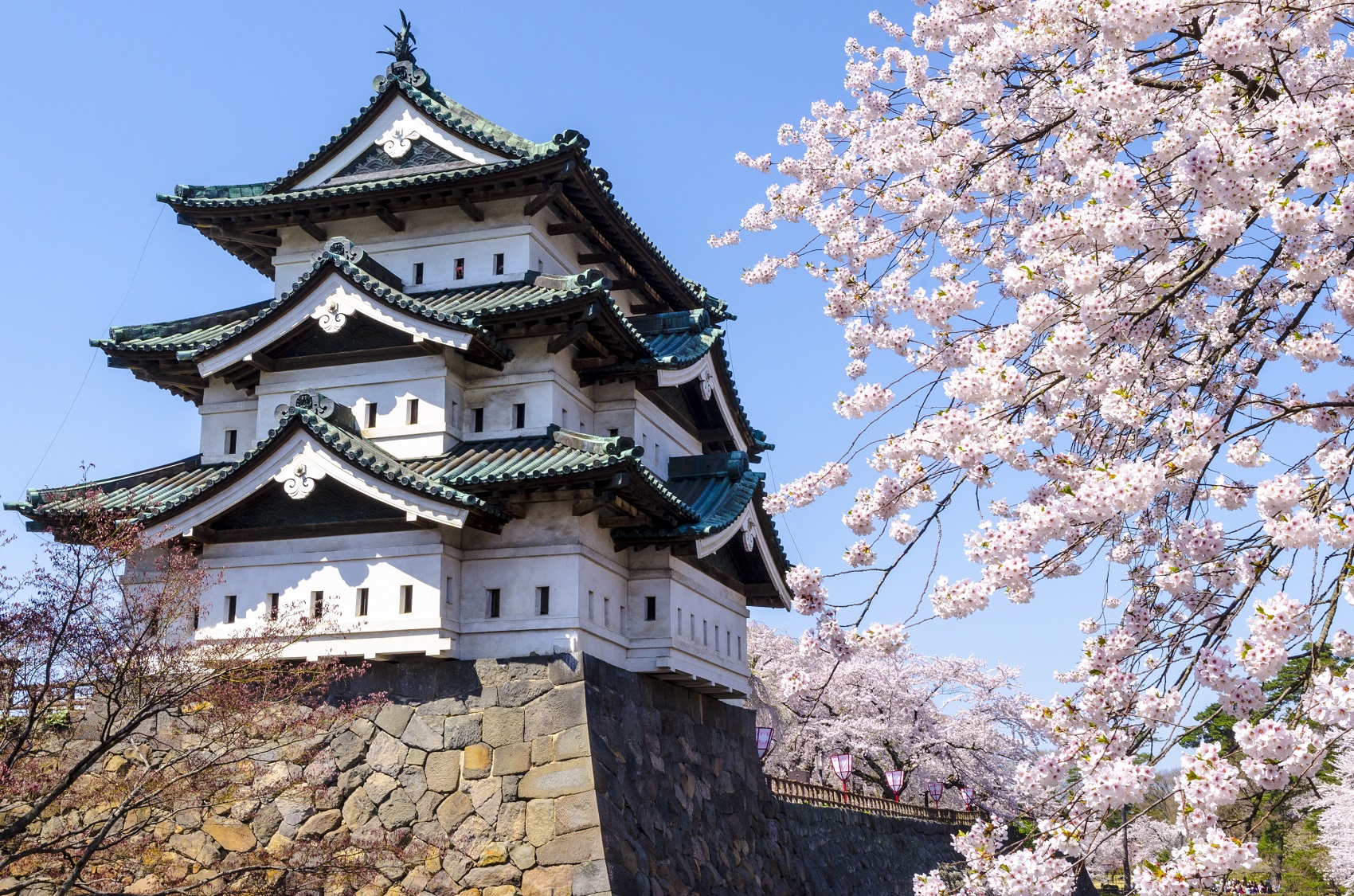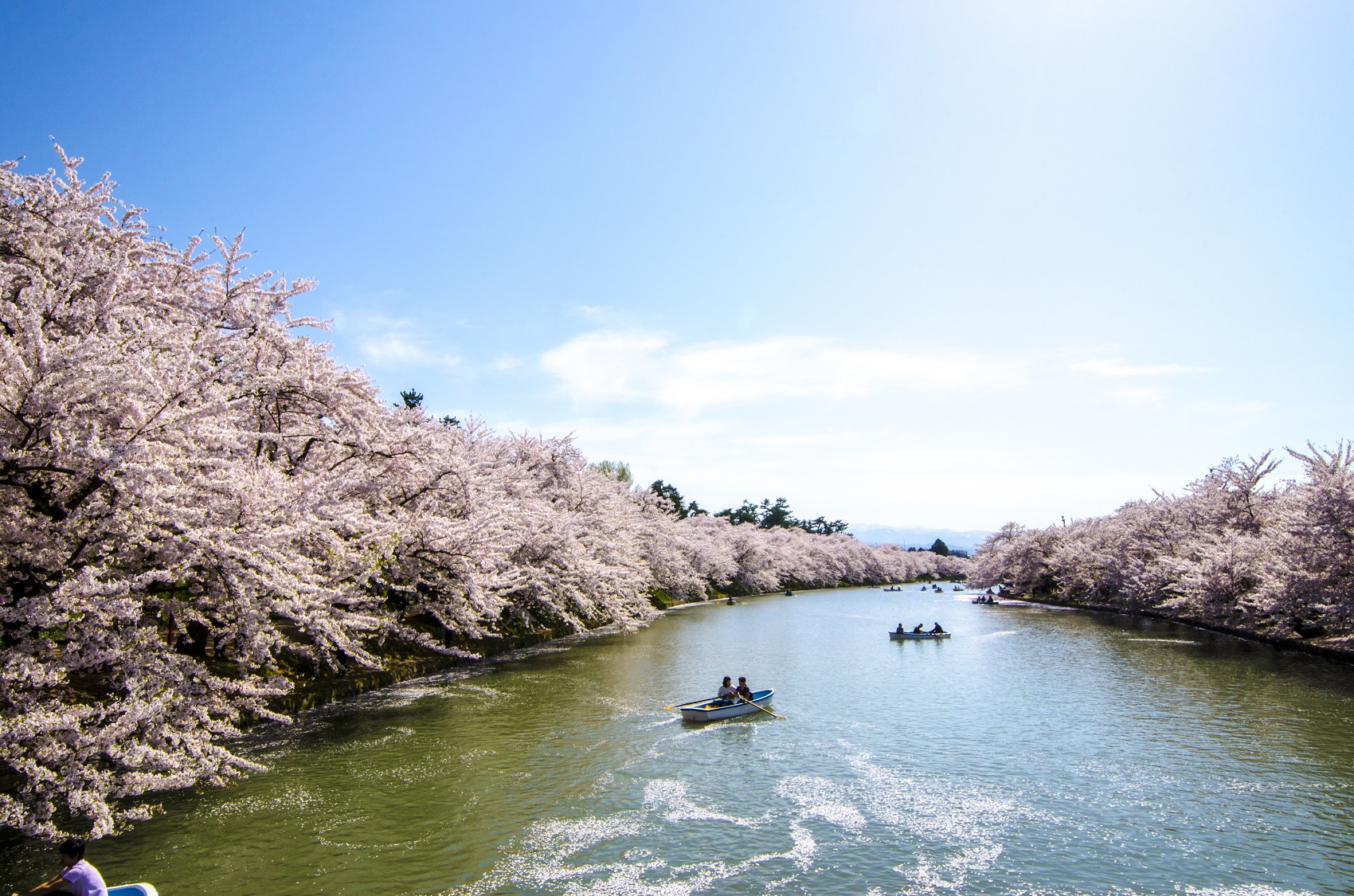 Europe doesn't hold all the fairytale sights, with far-flung castles and temples in Japan, China and beyond finally getting the recognition they deserve over the past few decades. Enter Hirosaki Castle, a hirayama-style Japanese Castle constructed in 1611 in the southwest Aomori Prefecture. While the three-story tower, fortified moats, castle gates and some corner turrets (yagura) are impressive, the true standout of this site is its natural surroundings. Head here during cherry blossom season to see the castle in full bloom.
Prague Castle, Czech Republic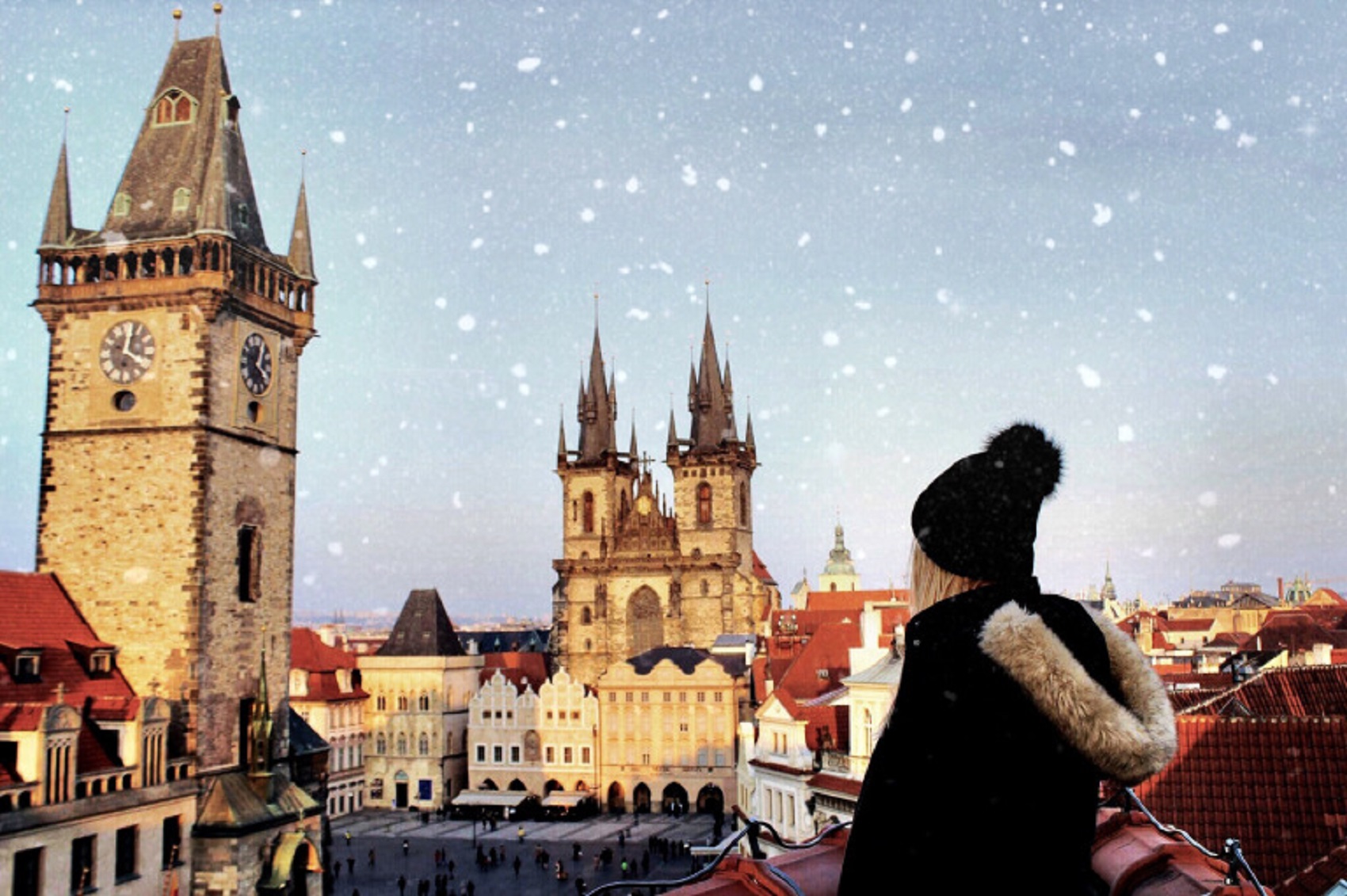 First constructed in the 9th century, Prague Castle is one of the city's most famed attractions, it's Gothic spires and looming towers decorating the urban landscape. A long history means these castle walls hold a host of age-old secrets and are home to countless national treasures. The world's largest ancient castle captivates for hours on end.
Did you know?
A trial in the Castle's council room in 1618 ended rather abruptly after three lawbreakers were tossed out of the Castle's windows. After being found guilty of violating the right to religious freedom, two Catholic Regents and their secretary were shoved out the windows by an angry public. Luckily, a pile of horse manure broke their fall and they emerged uninjured. The word defenestration – meaning the act of throwing someone out of a window – was invented to describe the incident.
Explore Prague's mighty monument here.
Mont St Michel, France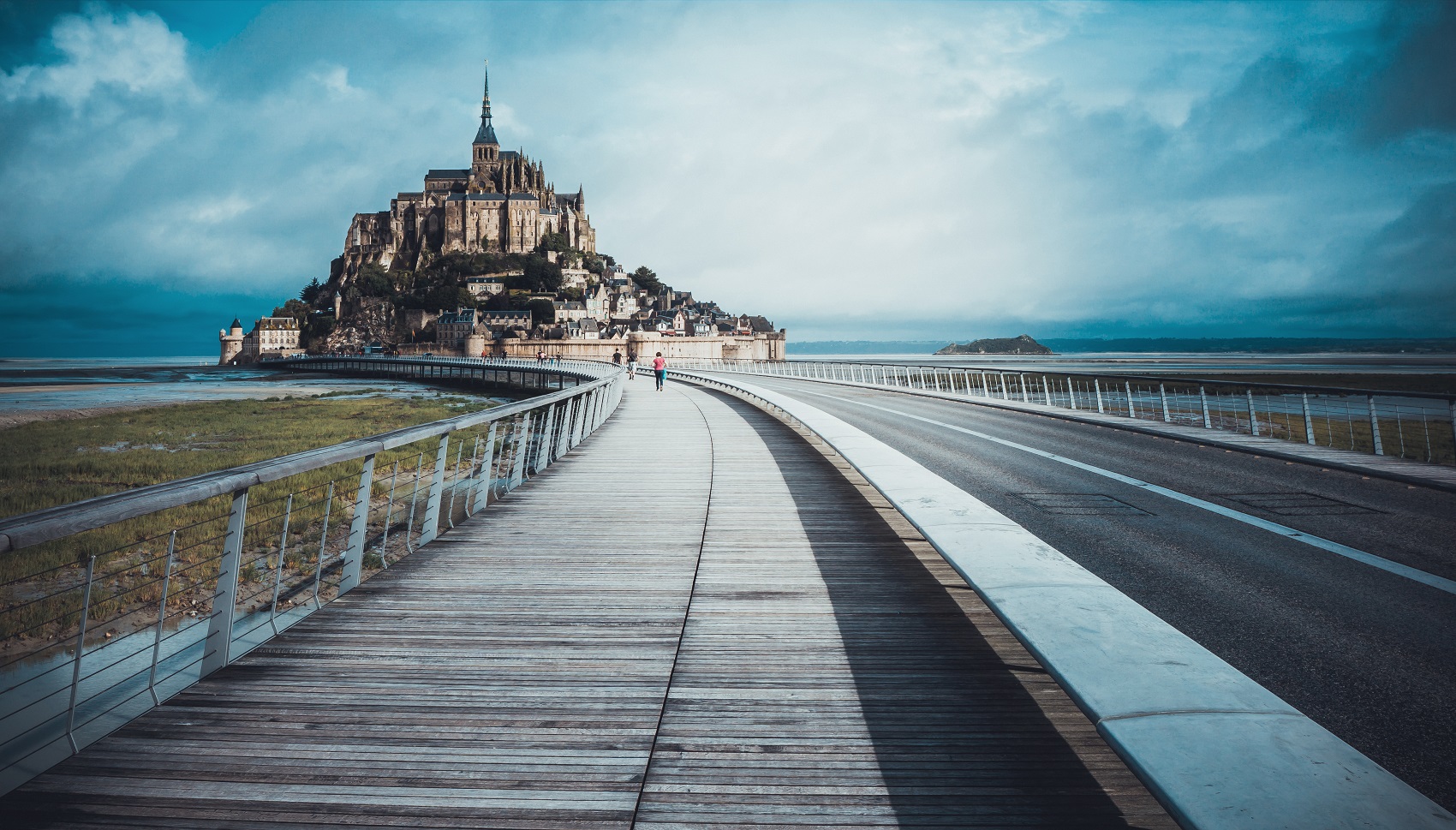 Perched on a rocky islet surrounded by the bays of Normandy, Mont Saint Michel stands alone as one of the most striking castles to date. Indeed, this castle commands attention, with the surrounding city sprawling from the castle's walls in a charming shambolic fashion. Perhaps what most sets this UNESCO World Heritage site apart is the castle's unique setting. Surrounded by ocean and subject to harsh coastal weather conditions, this castle is a rare find both architecturally and aesthetically.
Marvel at the magnifique Mont St Michel here.
Eltz Castle, Germany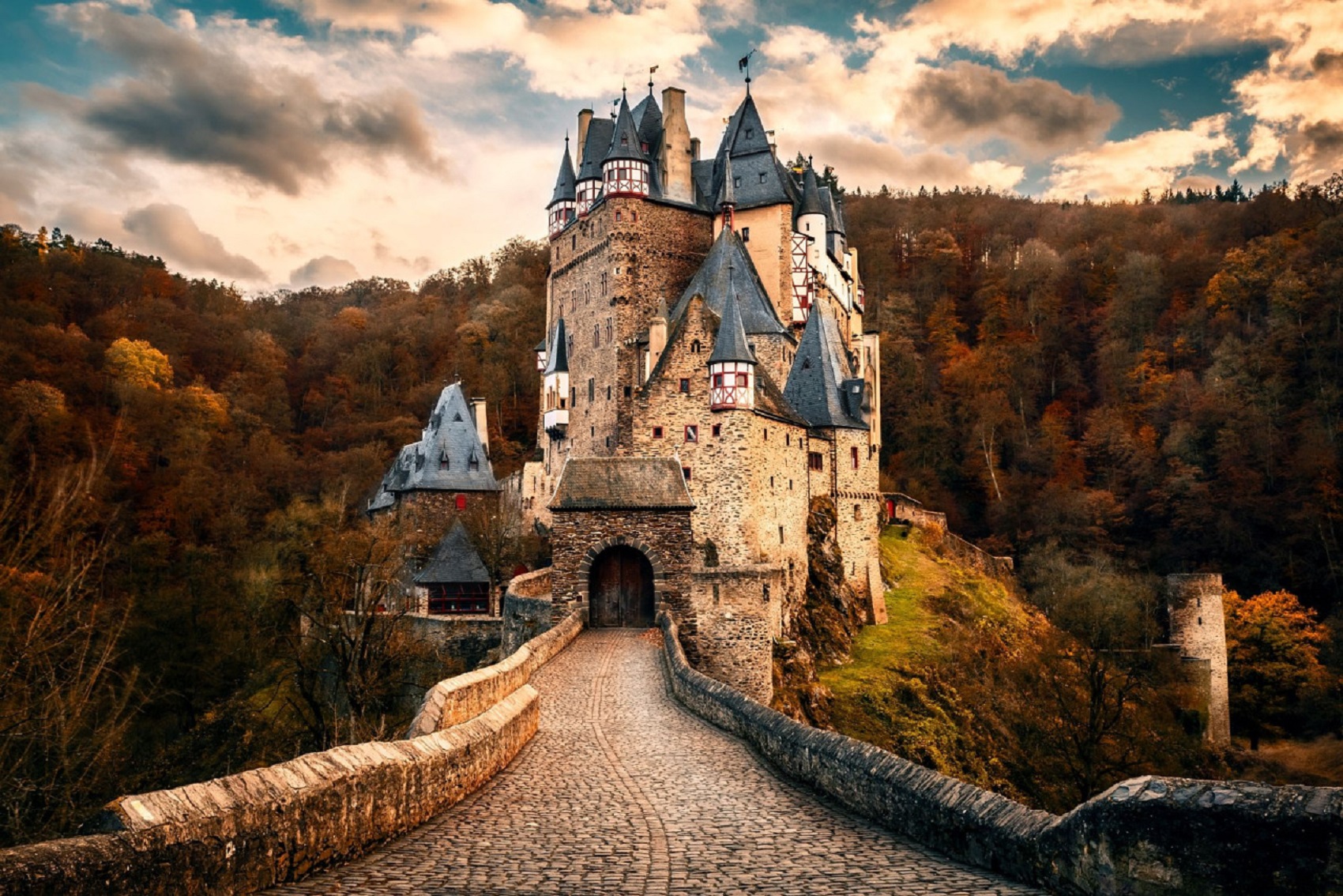 Sitting among the remote hills and woodlands above the Moselle River , Eltz Castle's well-preserved grounds offer a rare look into Bavarian life from medieval times and beyond. A far-flung location and strong defences meant these castle walls were never breached or interfered with, and today's travellers reap the benefits.
Did you know?
33 generations of the Kempenich family have owned and resided in the Eltz Castle since its construction in the 12th century, with family members still calling the third wing of the castle home today.
Eilean Donan Castle, Scotland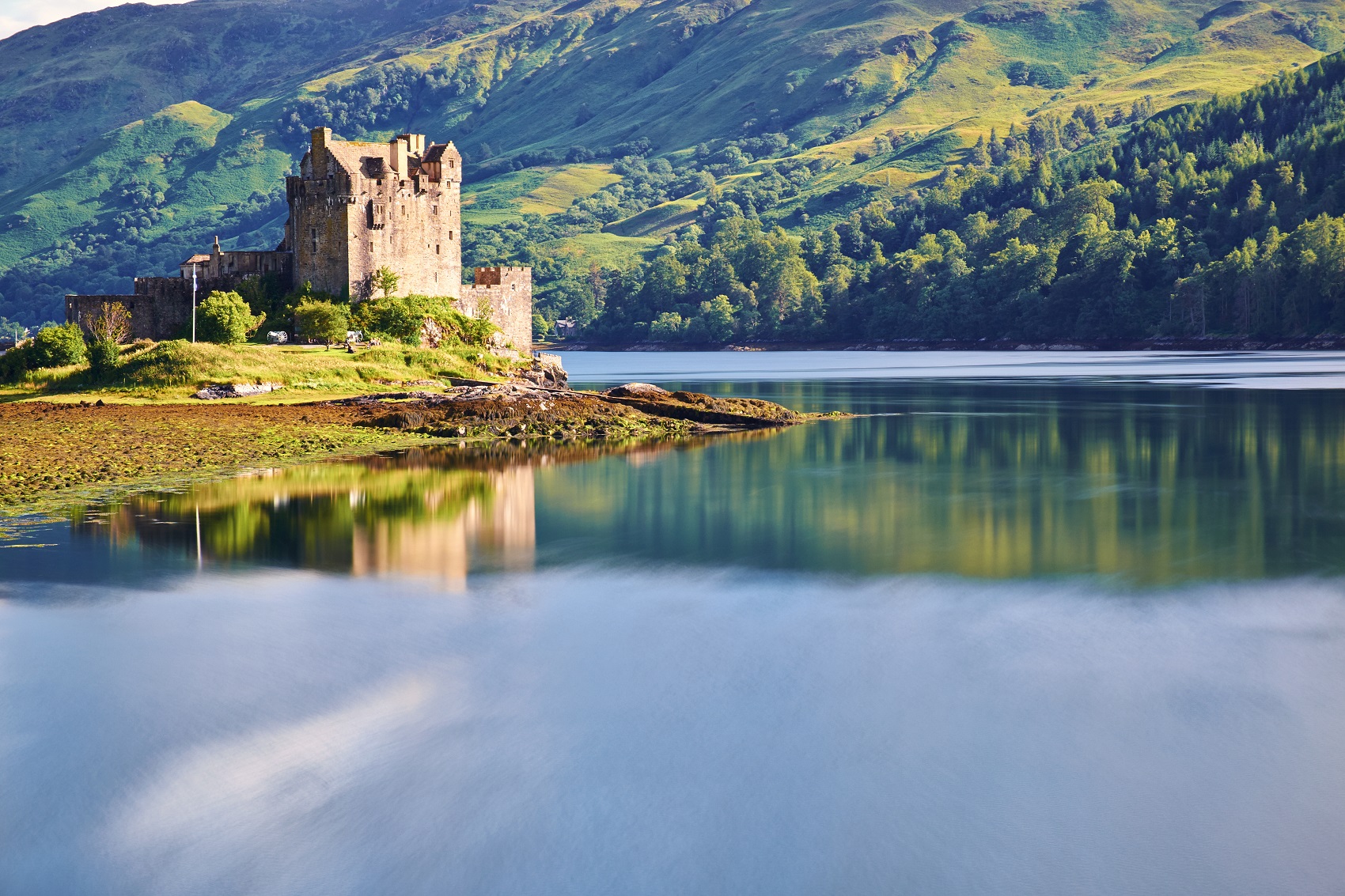 Nothing says Scotland more than a good old-fashioned crumbling castle. As integral to the Scottish landscape as its pristine lochs and mighty mountains, the country's castles rank amongst the most iconic in the world. While more than 3,000 castles once stood tall in Scotland, Eileen Doonan has got to be one of our favourites. Beyond it's picture-perfect good looks, the castle was a key site in the turbulent Jacobite uprising.
Explore Scotland's epic castles here.
What's your favourite fairytale destination? Comment below!