A question for you. Do you use coconut oil? Well read on, because you definitely will after reading this. The list of it's uses is pretty much endless. I personally use it at home every single day and it becomes even more important when travelling. In fact, I do not leave my house without even a small pot of the magical product.
One of the great things about it is that coconut oil can replace many different products…as you will discover below. I've replaced my hair conditioner, make-up remover and much more with it. So just imagine how much free space you'll have when doing the same. Instead of let's say 5 different bottles, you can take one bigger pot of coconut oil and you're sorted! More room for other travel essential.
Oh and also… as long as you buy 100% natural coconut oil, none of that fake stuff where it's mixed with other 'miracle' ingredients. Then you shouldn't have to worry about getting any bad reaction. It's great for sensitive skin! Well, unless you're allergic to coconuts of course. So here are some of my favourite uses for coconut oil…
1) Moisturiser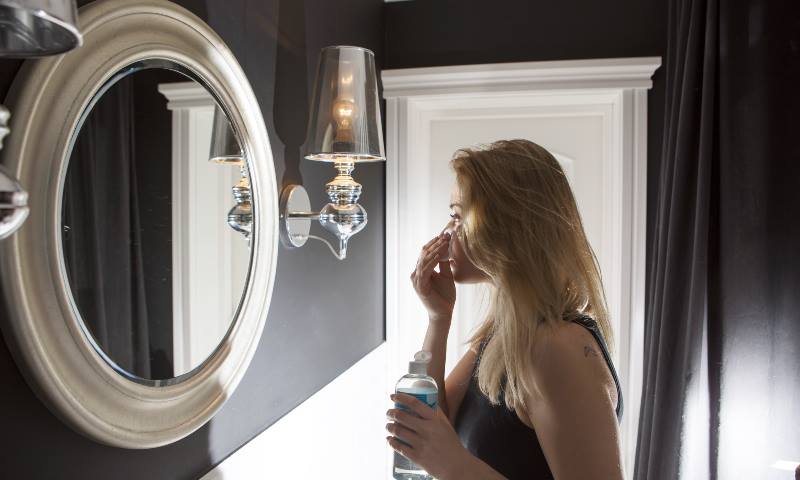 Face and body… one of the best natural moisturisers out there. No joke. It's so easy to apply, especially when you're travelling in warm countries so the oil is in its liquid form. It also absorbs really quickly. And, if you get unrefined coconut oil it will have a beautiful aroma which is my absolute favourite.
2) Makeup remover
Whether travelling or not, this is my go-to makeup remover. It works magic even with a waterproof mascara and eyeliner. Use it with a cotton wool pad and you're sorted. The best thing about it? It automatically moisturisers your skin! Win-win, especially if you have naturally dry skin.
3) Mosquito Repellent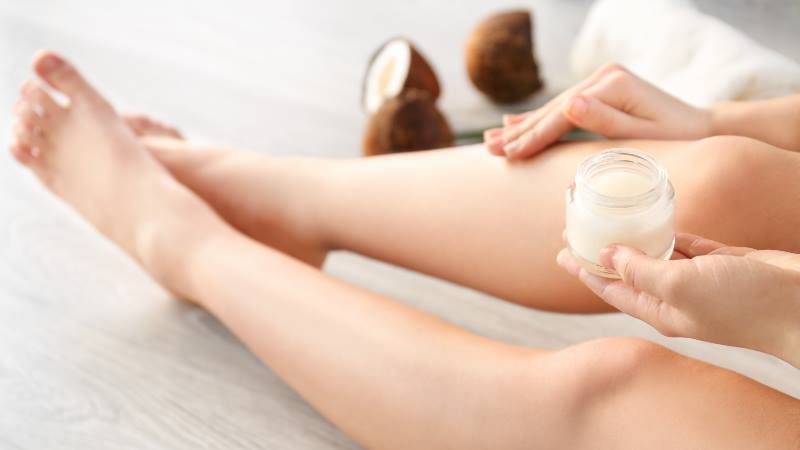 Yup, it can be used to scare the little creatures away in a natural way. The oil makes it slippery for the mosquitos to land on your skin. It has a natural SPF 4 and is also a good antioxidant. For best results, try to mix it with tea tree, peppermint or rosemary essential oil and voila!
4) Shaving 'cream'
I don't remember the last time I've used a standard shaving cream. And it took me years to find one that doesn't irritate my skin in a ridiculous way, but even the one I found still did. But later on I figured that surely the magical stuff should work for that too? And guess what, I've been using it ever since and as long as I apply the oil after shaving as well, I get no reaction whatsoever.
5) Hair Conditioner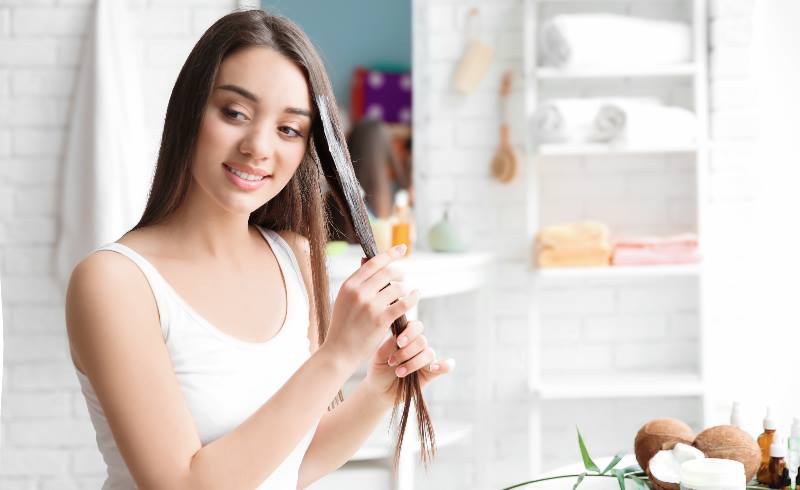 This one might not work for naturally oily hair, but if that's not the case with you then keep reading. Coconut oil can be used as a rinse-off and leave-in conditioner. Just make sure to not apply it to the roots or anywhere near, concentrate on the ends. It's great for tangled hair on beach days. And most importantly… for saving room in luggage.
So here you go! Next time you're running out of space in your luggage…you know what to do!