More than 100 theatre shows take to the stage on any given day in London. In this prolific musical mecca known as Theatreland, it's hard to determine which shows to fork out for and which to give a miss. To help you decide, we've gathered reviews from some of the industry's most reputable theatre critics. Here are the best productions to show on the West End, according to the experts… 
Guys and Dolls
Guys and Dolls is writer and theatre critic Mark Shenton's favourite-ever production, and considering his endless appetite for shows, this is saying something. He expressed his undying love for the production in an article for The Stage recently…
"There is simply no greater musical to my mind than Guys and Dolls, the most perfectly crafted and joyful fusion of book (based on Damon Runyon characters by Abe Burrows and Jo Swerling) and music and lyrics (both Frank Loesser) that works like a dream every single time I've seen it. Even a bad production can't destroy it (and I've seen a couple of those)." – Mark Shenton
Shenton also puts Sweeney Todd and The Hired Man in his top picks. Check out his full list of favourites here.
Where & When: After a revival in London – which featured an incredible cast including Australian actress Rebel Wilson – in 2016, the production is on hiatus. Watch this space.
Bat Out of Hell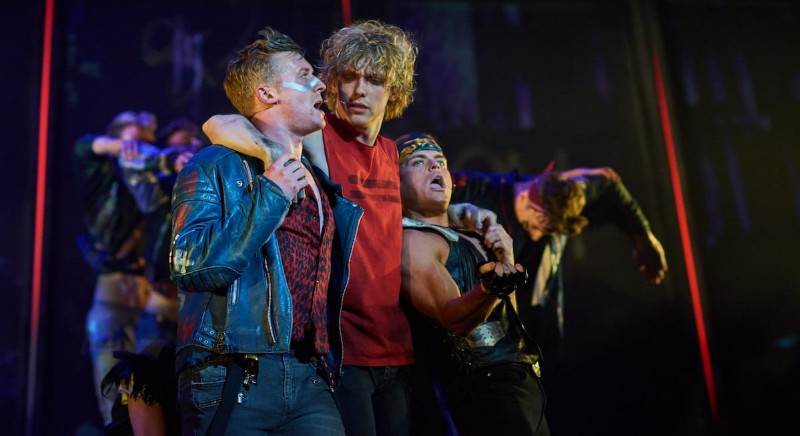 Taking out the Audience Award for Best Musical at the Evening Standard Theatre Awards last December, Bat Out of Hell — The Musical continues to turn heads in 2018. Shown in the Dominion Theatre, the combination of endless and, at times, baffling entertainment, killer musical numbers (courtesy of Meat Loaf, of course) and swagger firmly marks it as a top production this year. Add it to your list.
Where: The Dominion Theatre, London
When: Booking until 27 Oct 2018
The Book of Mormon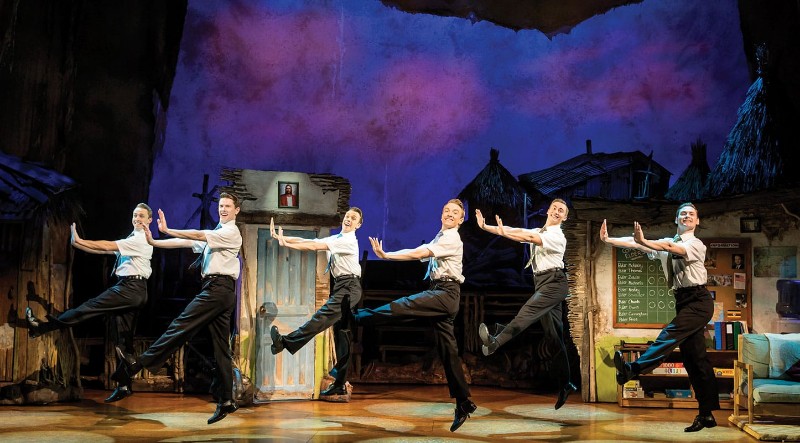 The Book of Mormon lived up to its Broadway hype when it opened to West End audiences back in 2013. The production has recently made its way down under too, opening in Melbourne last year. Almost as impressive as its global success, the musical enjoyed a five star review from notoriously tough theatre critic Tim Walker for The Telegraph…
"The songs may not be memorable, but it is exuberant, and, like the colourful extravaganza that the Africans put on at the end (stringing together all of the lies the naughty Mormon has told them) it works in a way that is rather mystifying." – Tim Walker for The Telegraph
Where: The Prince of Wales Theatre
When: Ongoing
Dreamgirls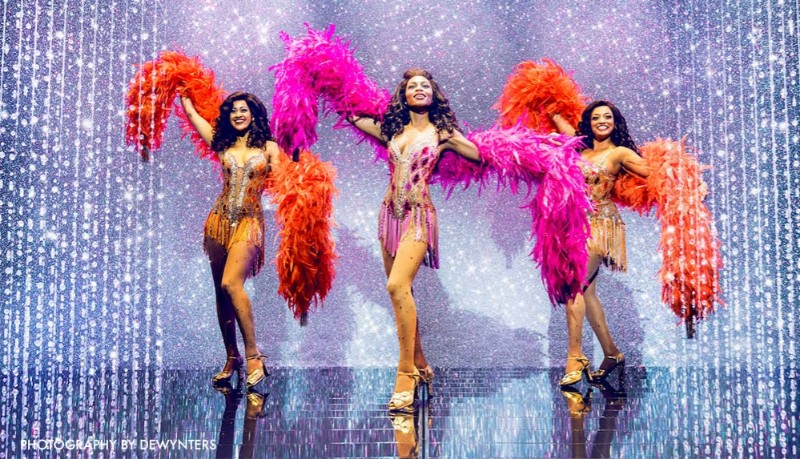 Dreamgirls made its debut in Broadway's Imperial Theatre back in 1981, telling the story of an R&B "girl" group on the rise. More than thirty years on and Dreamgirls in the West End's Savoy Theatre remains just as pertinent and entertaining as ever, receiving critical acclaim from industry experts on both sides of the pond. UK-based theatre critic Dominic Cavendish loves Dreamgirls for its upbeat, joyous mood and talented cast. Here's what he had to say…
"What does this show fundamentally offer? Tremendous gusto of soul and gaiety of spirit. Given the sort of jittery year we've had, who'd not want a piece of that?" – Dominic Cavendish (in 2016) for The Telegraph
Where: Savoy Theatre
When: Ongoing
Matilda The Musical 
Matilda The Musical really is one for the whole family. The show continues its seven-year run on the West End at the Cambridge Theatre, while the production also garnered rave reviews upon release in America and Australia too. The Guardian theatre critic Lyn Gardner gave it two thumbs up after her viewing…
"Writer Dennis Kelly and composer and lyricist Tim Minchin go to the top of the class with this anarchically joyous, gleefully nasty and ingenious musical adaptation of Roald Dahl's story about a girl, Matilda, played tonight by Sophia Kiely, who scoffs Dickens and Dostoevsky like other kids eat sweets." – Lyn Gardner for The Guardian
Where: Cambridge Theatre
When: Ongoing
Fancy a theatre break in London, visit Just London Theatre Breaks for the best deals on musicals and hotels in the capital, and let the good times roll…