Christopher Columbus opened the floodgates between Europe and Central America when he landed in Honduras in 1502, altering the future of every indigene on the isthmus. Over the proceeding years, their alien culture intermingled with the native to create a distinctive Hispanic fusion.
Cobblestones were laid. Churches constructed. Customs and traditions shared. And Latin women even shaved their heads in mimicry of chic European fashion (aka copying the voyager's wives who arrived plagued by lice!)
This recent fad was short-lived, but the colonial influence lives on in the Mestizo heritage of the people and the characteristically Spanish design of the colonial towns and villages.
To imagine a Central America without its Spanish flair is as inconceivable as tequila without the salt or guac without the mole! And it would be a mistake to travel to Central America without meandering through at least one of these colonial gems:
Antigua: The one with the view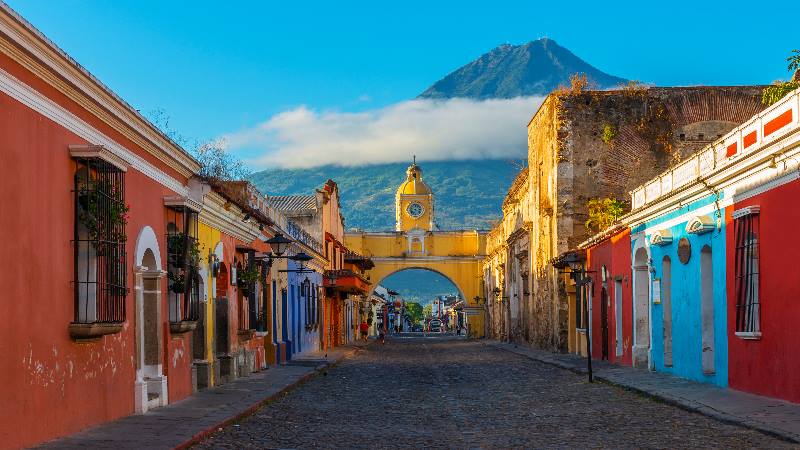 They say nothing worth doing is ever easy. And building a civilisation in the ashy cradle of not one but three volcanoes is no simple feat. But it does ensure an unparalleled panorama, especially when one of those lumbering giants is not so sleepy after all. There's more than the twinkle of stars illuminating the night sky above Antigua as volcano Fuego sparkles lava on the horizon.
Pair this backdrop with the perfectly preserved cobblestones of the Unesco recognised colonial centre and Antigua falls nothing short of fairy-tale. With 22 churches, 14 convents and 11 monasteries to explore in the city limits. Oh, and volcanoes to be climbed beyond. Antigua fits every traveller's bill…and fills every SD card too!
Havana: The time capsule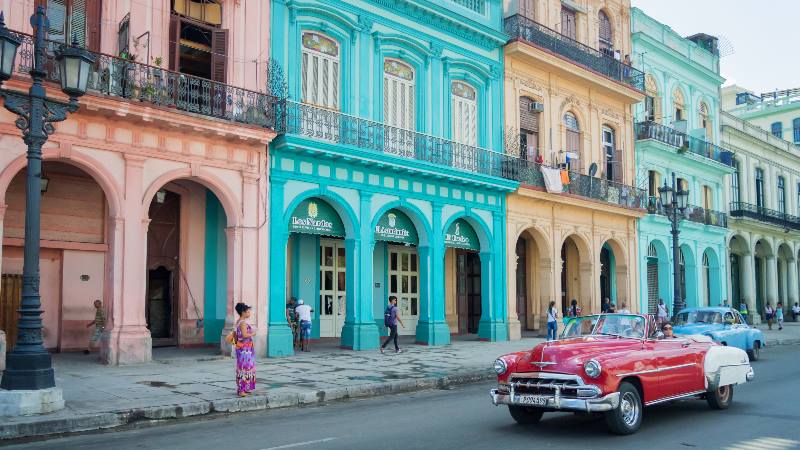 You only have to wander the streets of Old Havana, and you're soon teleporting back into the past. The abandoned ruins of antiquated wealth crumble into decay and serve as a memento of their rejection of foreign interference. Although much of the centre is still in a state of decline, there is something enchantingly evocative about the mélange of dilapidated western wealth and the hustle-bustle of modern Cuban commerce.
For a truly surreal experience, why not take an aerial tour of Havana in a classic American car. Before soaking up the Afro-Cuban vibes with a mojito and some salsa.
Merida: The place to sit back and take it all in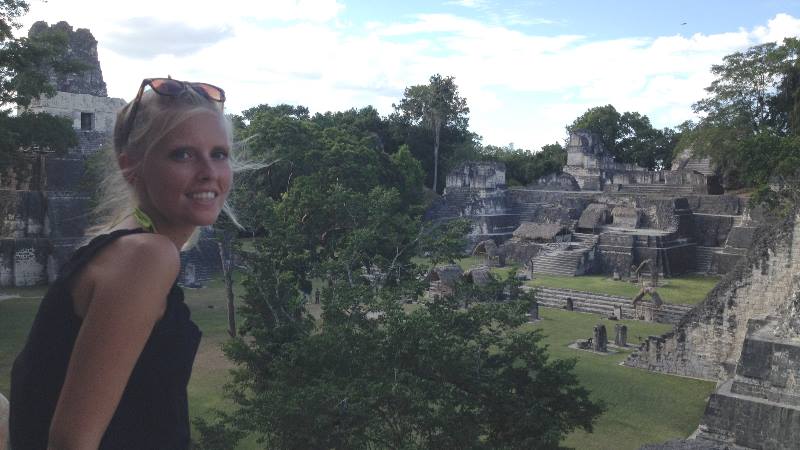 When it comes to photogenic colonial cities, Mexico more than surpasses its quota. But it is Merida that stands heads above the rest for me. How a buzzing metropolis of close to a million people exudes such tranquillity is logical fallacy…but you'll be too busy chowing down on the local cuisine to question it anyway!
Merida's two key elements are: its elegant white architecture and its exquisite gastronomic heritage. A bit of sightseeing, a lot of indulging: Merida is the place to slow down and eat up.
Leon & Grenada: Because Nica cannot be done justice in just one go
I ummed and ahhed between which of these two Nicaraguan paradises should make the cut. The truth is, they are beyond comparison. The best thing about Nicaragua is that it is still relatively un-touristy. The country is predominantly untamed jungle with these colonial towns bringing pockets of refinement and serenity to an otherwise raw landscape.
Leon is at its most photogenic from the white-domed rooftop of La Basílica de la Asunción, also known as Central America's oldest Cathedral. Soak up views of the beautifully crafted old town with its colourful revolutionary murals and volcanic backdrop.
Where Leon has stature and sophistication, Grenada has colourful Caribbean charm and a heady tropical allure. Nicaragua's oldest town's location is right on Lake Nicaragua. So after exploring the plazas, churches and alleyways of the colonial centre. You can tour surrounding volcanic islands by boat.
These are just a few of my favourite places in Central America. Which underrated Central American cities have captured your hearts?