Orlando has so much to offer when it comes to photo ops for levelling-up your 'gram game. The many tourist destinations on the well-beaten path are overflowing with backdrops designed to look good on film, (or on your phone). But there's so much more to Orlando! So after you get that photo with Mickey & Minnie, head out to the ten most Instagrammable spots in Orlando. Some of these are just gorgeous public places; others are secret gems that local residents like to keep for themselves. But they all offer you colours, patterns, and panoramas to keep your social media pages fresh.
1. Lake Eola Park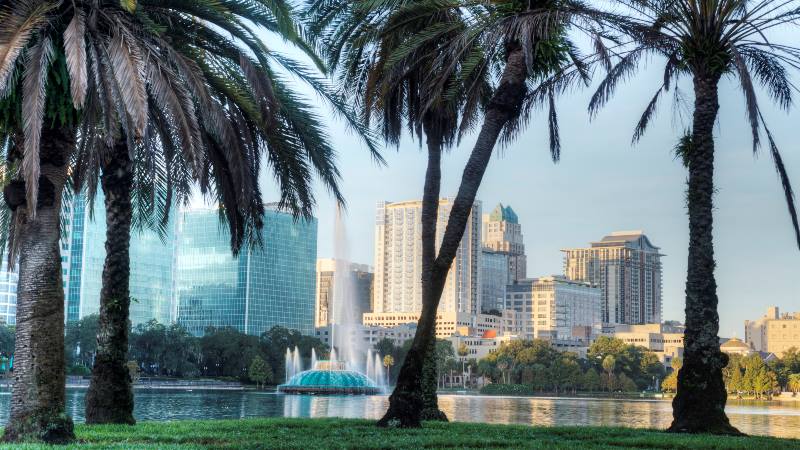 Featuring a rainbow-themed bandshell (pro-tip, get up close and personal and play with the angles), a brightly-lit fountain, swan paddle boats, real swans, and a Chinese Pagoda. The groundskeepers maintain the emerald-green grass year-'round, making it look flawless. If you can't find something Instagram-worthy here, you may check your eyesight.
2. The Andrew Spear Mural on Shine and Colonial
This epic mural sprawls almost an entire block and is just magical: colourful, fun and irreverent take on the city skyline, swans and so much more. You might have to dodge traffic to get the perfect shot, but it is more than worth the trouble.
3. The Grand Bohemian Hotel Rooftop Pool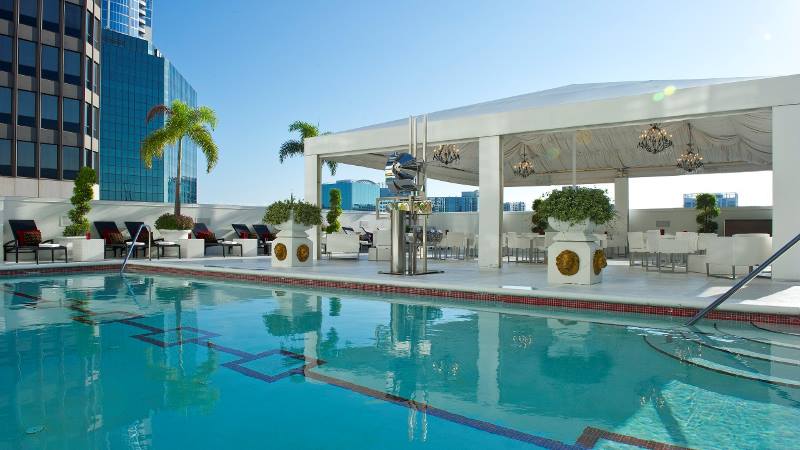 Photo Credit: https://magazine.trivago.com/dream-hotel-the-grand-bohemian-orlando/
This hotel is excellent, but the Instagram crown jewel is the heated pool and jacuzzi on the rooftop. You can't get more high-luxury living than this, plus it offers some outstanding views of downtown Orlando. A golden hour from this vantage point is on-point.
4. Maitland Art Center
The Mayan Courtyard is a stunning setting sure to please the most dedicated goth or just hardcore romantic. Ancient oaks drip Spanish moss in every possible angle of this imaginative spot you don't want to miss for a photo op.
5. Reyes Mezcaleria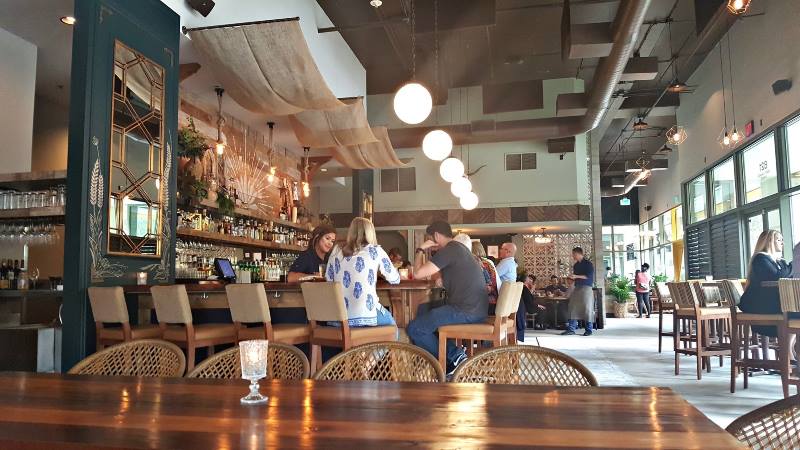 Photo Credit: Orlando Sentinel
You don't want to skip this exceptionally gorgeous space. Come for the tacos and cocktails, stay for the sitting room view. With peacock-coloured walls and exquisitely curated decor, this space feels as though it was designed for Instagram portraits.
6. Orchid Garden
This venue, located on Church Street is mainly for private events, but if you can get in the front door prepare to have your mind (and lens) blown. The architectural detail is second to none, with sweeping scissored staircases and metal filigree in bisque white arching below stained glass windows–this space does not disappoint. Bring a wide-angle lens.
7. Orlando Postcard Mural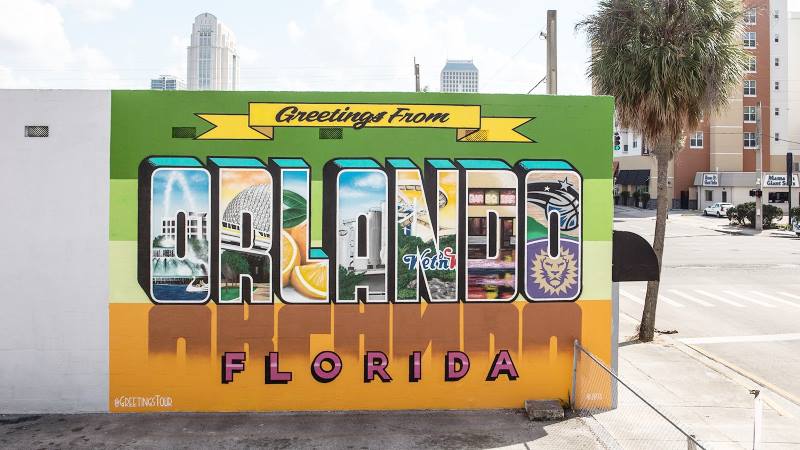 Photo Credit: Greetingstour.com
While it might feel a little cheesy, this postcard mural at Uncle Tony's Donuts is so gorgeous in person and photographs so well that it is well worth a visit. It took five days for artists to create this mural and it will only take you a fraction of a second to immortalize it forever on your Instagram feed.
8. Kraft Azalea Garden
While this garden is bursting with gorgeous azaleas, the piece de resistance is the Greek colonnade overlooking Lake Maitland. This spot features epically tall cypress trees and lovely moss to filter the light and frame your ultimate romantic Instagram portrait. This place doesn't only look peaceful, though– it is a real respite from the sights and sounds of the city. Pack a picnic and stay a while.
9. Tiffany Chapel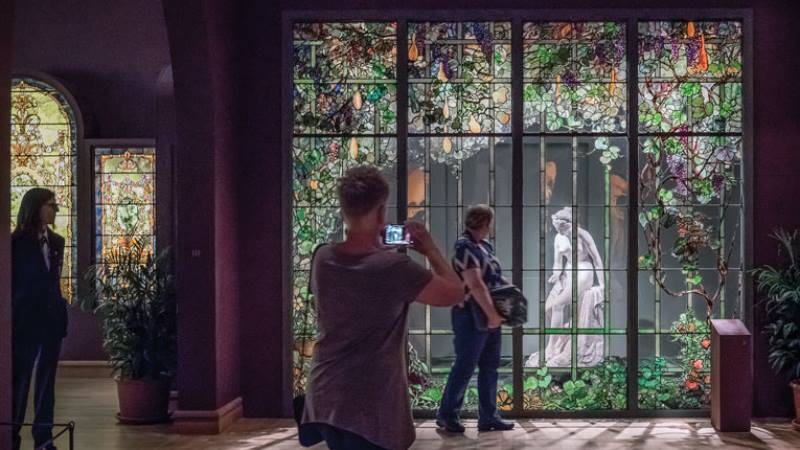 Photo Credit: Roberto Gonzalez / http://www.orlandomagazine.com
This stained glass chapel designed by Louis Comfort Tiffany (yes, that Tiffany) debuted at the World Fair in 1893, where it made a huge hit. Thanks to the Morse Museum, you can go and photograph it to your heart's content any time you like. Featuring towering glass mosaic structures and a glistening chandelier, you may want to bring along a tripod to get a good shot in the low light of the chapel.
10. Palmers Garden and Goods
Yes, it's a garden store, but it's also so, so much more. Pathways lined with bright displays of tropical plants in pots lit up by glowing white lights, and colourful walls abound. More colour, texture, and light than an Instagrammer could want. This spot is pretty much heaven for a plant and colour-loving shutterbug.
As you can see, there is more to Orlando than theme parks and tourist attractions. Don't put the camera away after visiting these top ten spots in Orlando. In a city celebrated for its art and beauty, you'll find a hundred more areas perfect for anyone with a keen eye and a camera.