The only way to top one day of delirium and delight at Disneyland® Paris is by making it two. Magic has no bounds so why should Disney?
Book yourself into one of these heavenly hotels for a sleepover you'll never forget:
Kyriad Hotel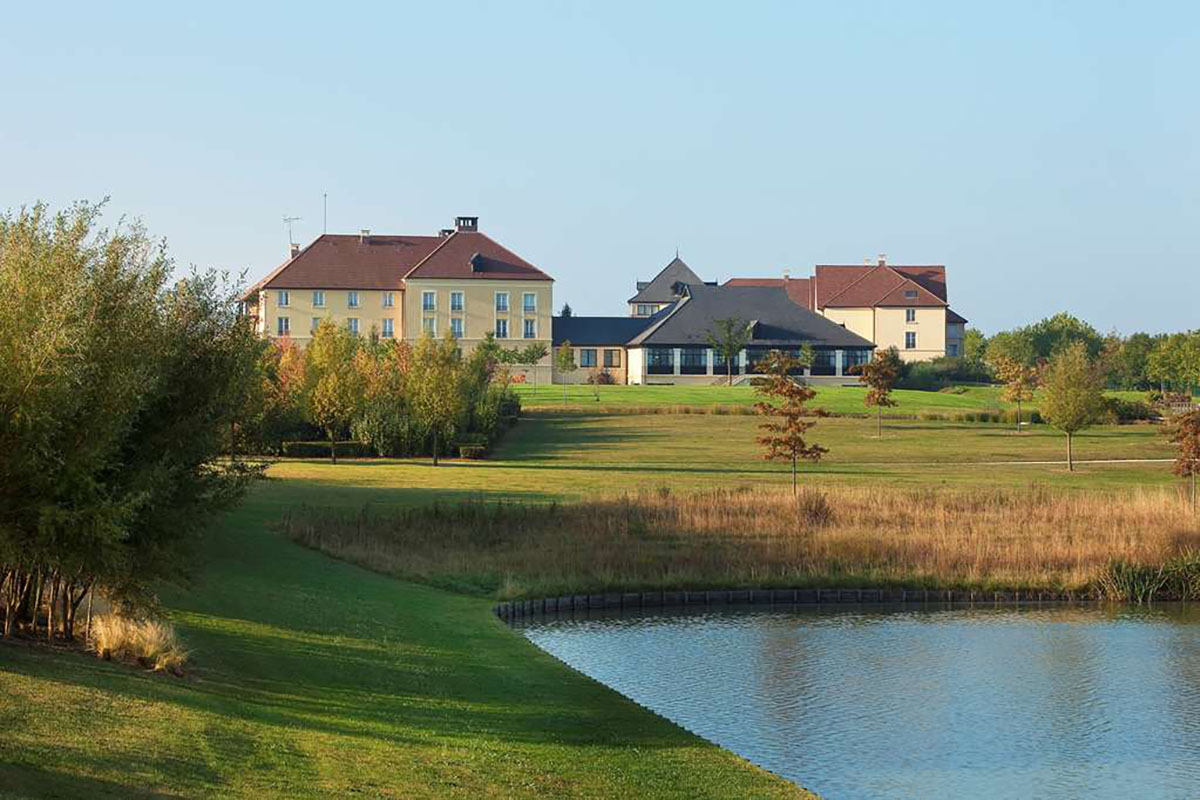 Magic Rating: ★★★
The cosy, calm and comfortable charm of the Kyriad makes it a family favourite.
The hotel's large gardens are home to a whole host of farmyard friends. Feed and pet ponies, goats, sheep, rabbits, guinea pigs and even alpacas – aww!
When its time to head inside, snuggle up and warm your toes in front of the fire. Did somebody say smores?
Algonquin's Explorers Hotel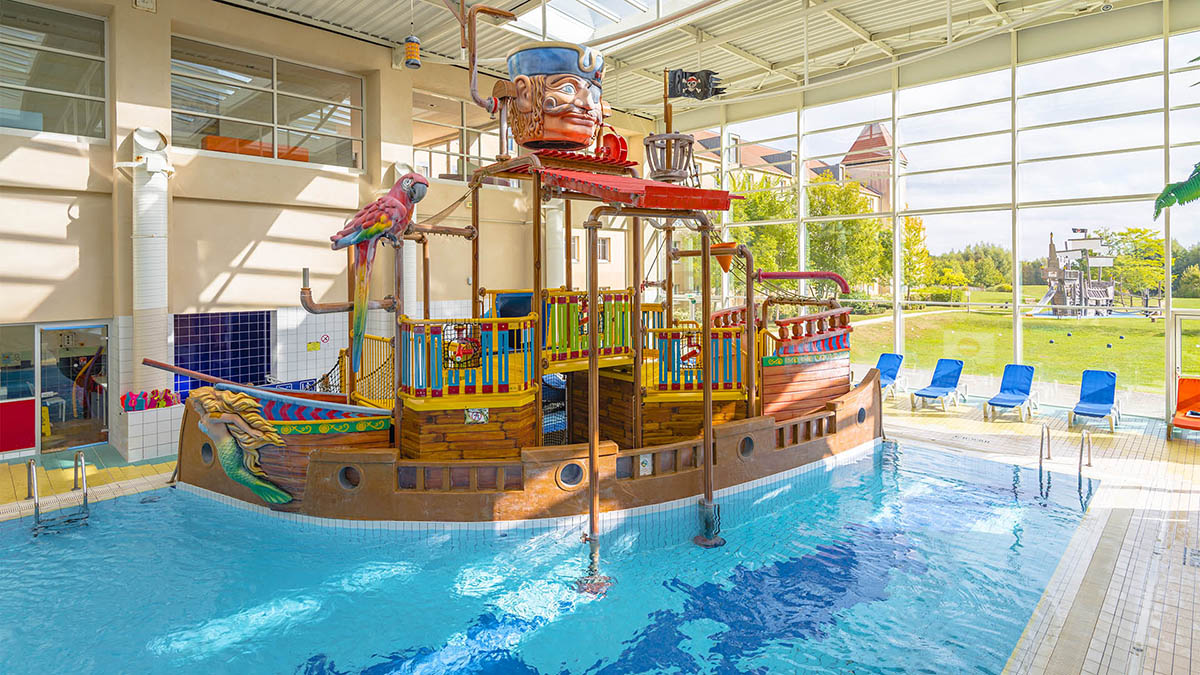 Magic Rating: ★★★
The Explorer's Hotel is one for most energetic of explorers and insatiable of adventurers. In other words, the hyperactive kiddies!
In the words of The Little Mermaid's Sebastian: 'Set them free under the sea!'
The treasure trove of distractions and diversions will keep kids (and big-kids) busy until bedtime. The water-playground, pirate ships, jungle gym, 6D cinema, games arcade and smoke-breathing dragon will have heads hitting their pillows hard at night!
Take to the high seas in a marine style cabin or book a Planet Hollywood, Tarzan or Gingerbread-House suite.
Vienna House Dream Castle Hotel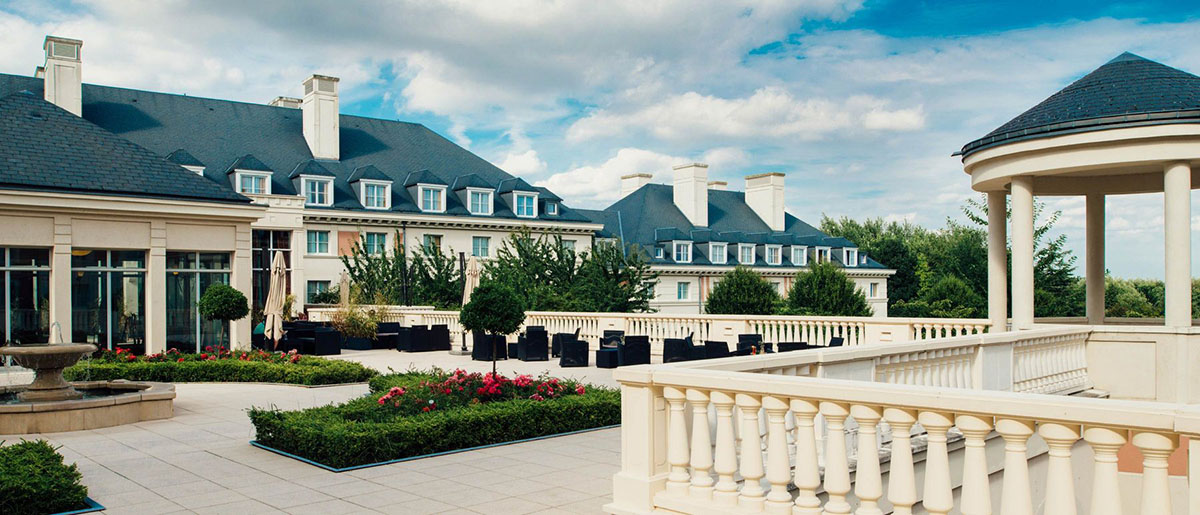 Image via Vienna House
Magic Rating: ★★★★
Vienna House Dream Castle is a breath of fresh-air after the madness and mayhem of the park. Here, adults can enjoy some R&R in the spa whilst kids can run wild in the castle's sprawling French Gardens.
The lakeside lair is fit for a queen and guests are treated like royalty. Dip your toes in the pool, hunker down in the hot tub and book yourself in for a massage.
Classic Disney has never been so classy!
Its sister hotel, Magic Circus, would have made the list too if IT hadn't spoiled clowns for me!
Disneyland® Hotel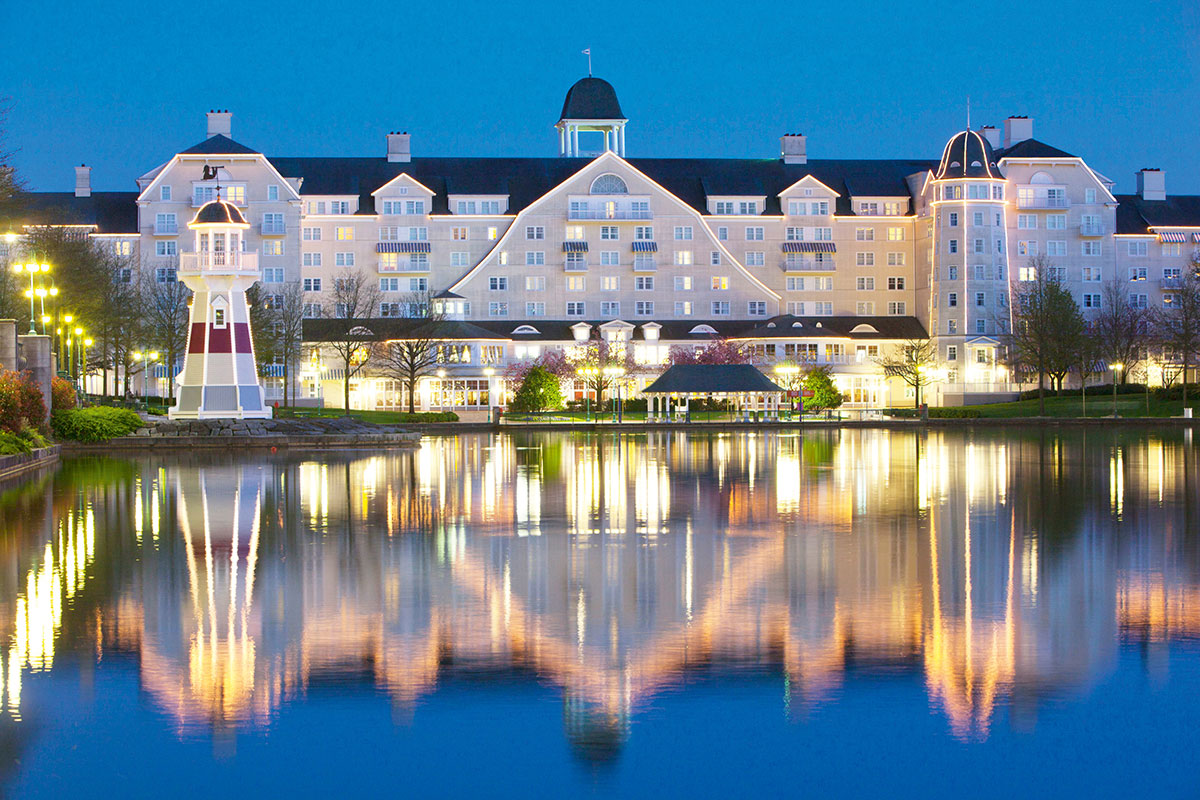 Magic Rating: ★★★★★
Disneyland® is where 'Where Dreams Come True' and the best dreams are had sleeping in the Disneyland® Hotel.
Located on Disneyland®'s doorstep this is as close to the magic as you can get…short of hiding-out in Cinderella's Castle! Guests even get outside-of-hours access to the park – no need for queue-jump when there are none!
Meet Mickey and his mates, indulge in some old-school Disney nostalgia and unwind in the pool, sauna and steam room. You can even choose to stay in a themed suite. Who will you be tonight – Tinkerbell, Cinderella or Sleeping Beauty?
When it comes to Disney, nothing beats the original in my books. But if you want somewhere less classic and more classy why not check into one of Disney's newer resorts. How about Disney's Newport Bay Club for a lakeside mansion and luxury spa, Sequoia Lodge for a cosy mountain retreat or Santa Fe for an all-American themed oasis?
Villages Nature Paris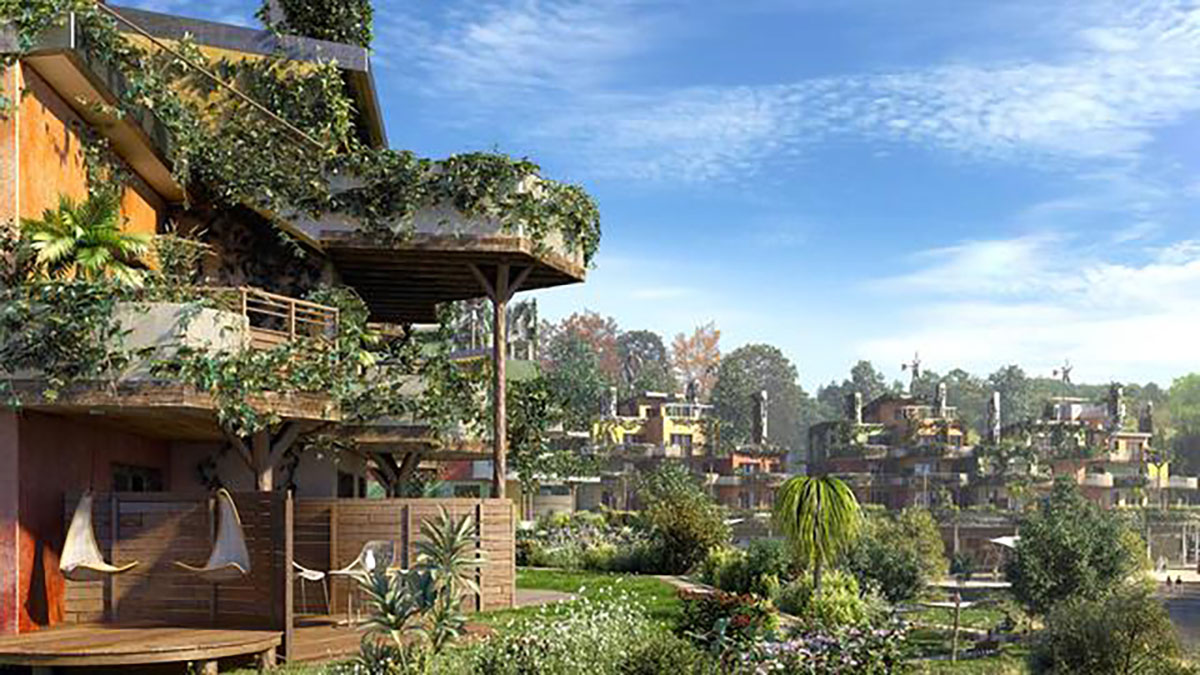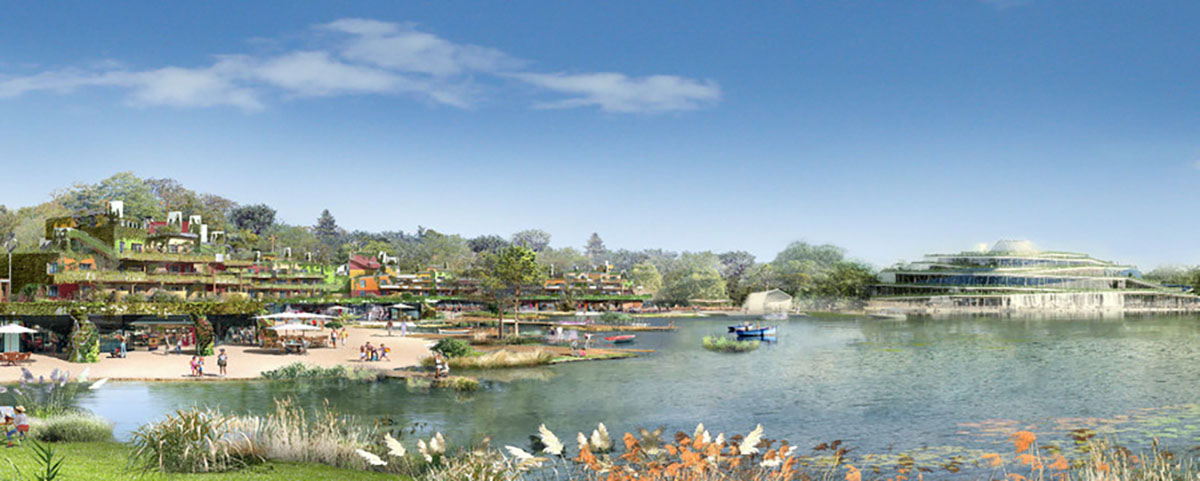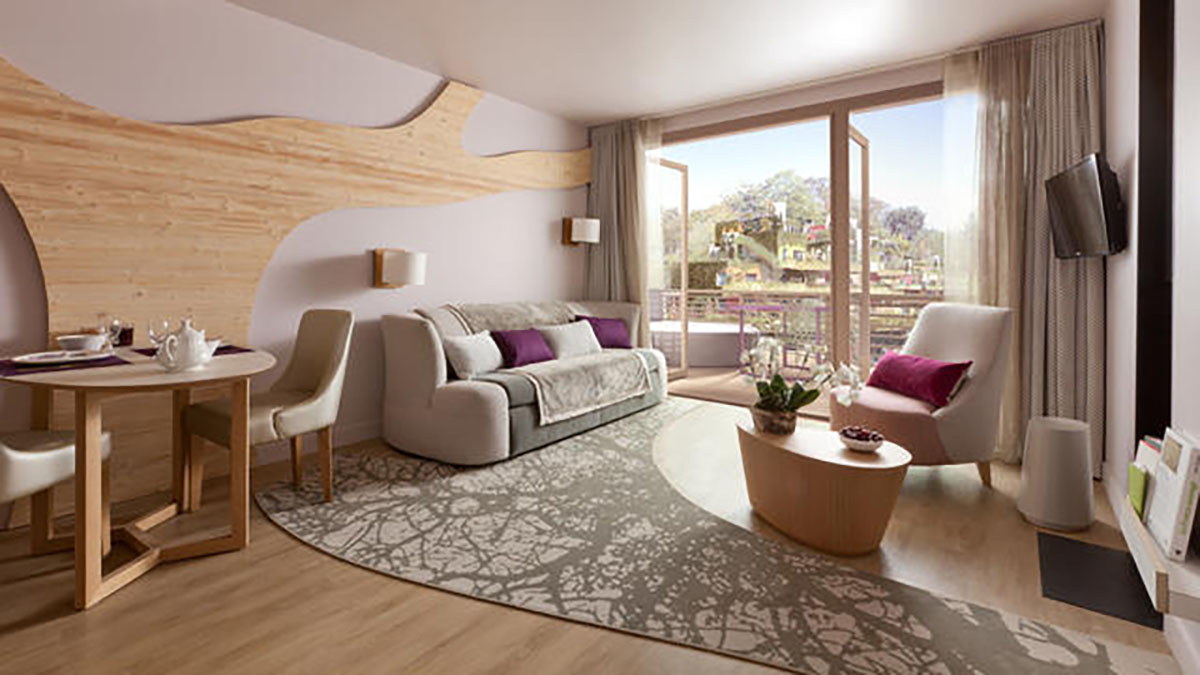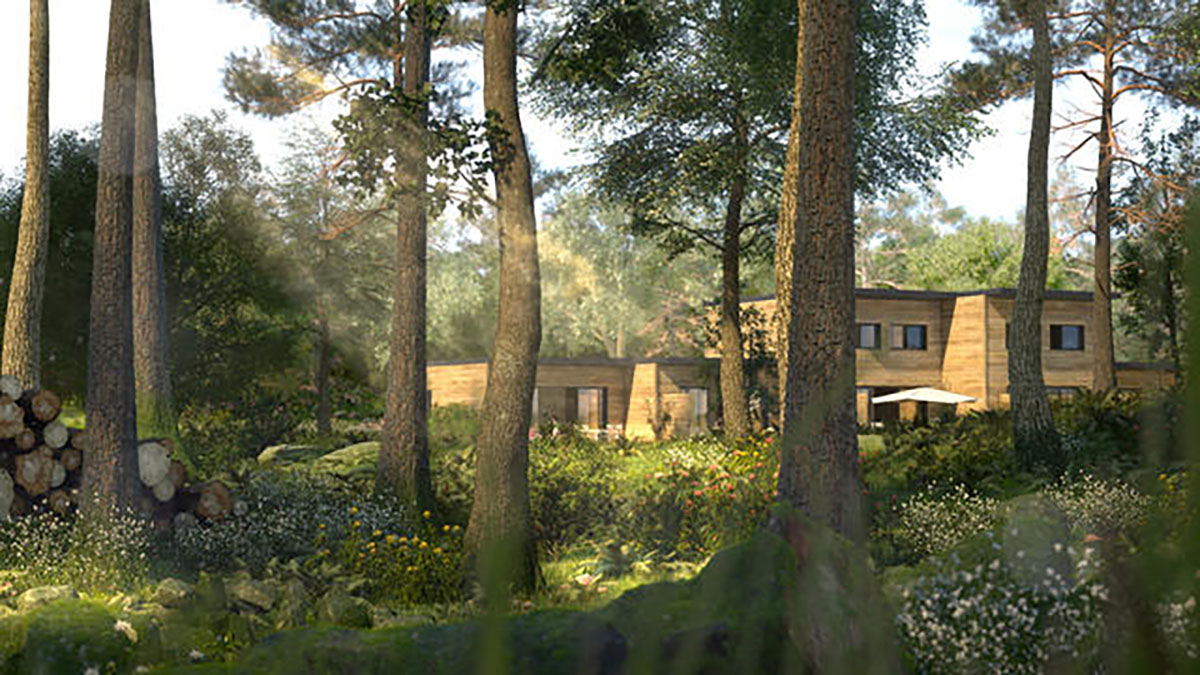 Image via: Villages Nature Paris
Magic Rating: ★★★★★★
We thought said magic like Disney. And then we saw the brochure for Villages Nature Paris. Imagine the holiday of your wildest dreams…and see it shrink in the shadow of this unreal utopia.
Aqua–lagoon and aerial obstacle course, bowling alley and beach, cottages and cycling tracks, detox spa and delectable dining, everything and more! The alphabet of attractions is never-ending.
This resort scores off the charts with an impossible 6 star magic rating. Villages Nature is yet to open so until August 2017 we're left to dream….and book ahead!
The only question is, with all this adventure on your door-step, will you want to see Mickey at all?!